Made for Adley — Heart and Nine Patch Quilt
Waaaaaaaay back in March 2015, I ordered this fabric…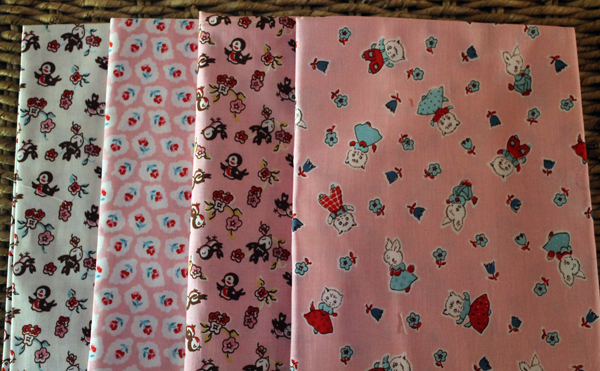 To make this quilt….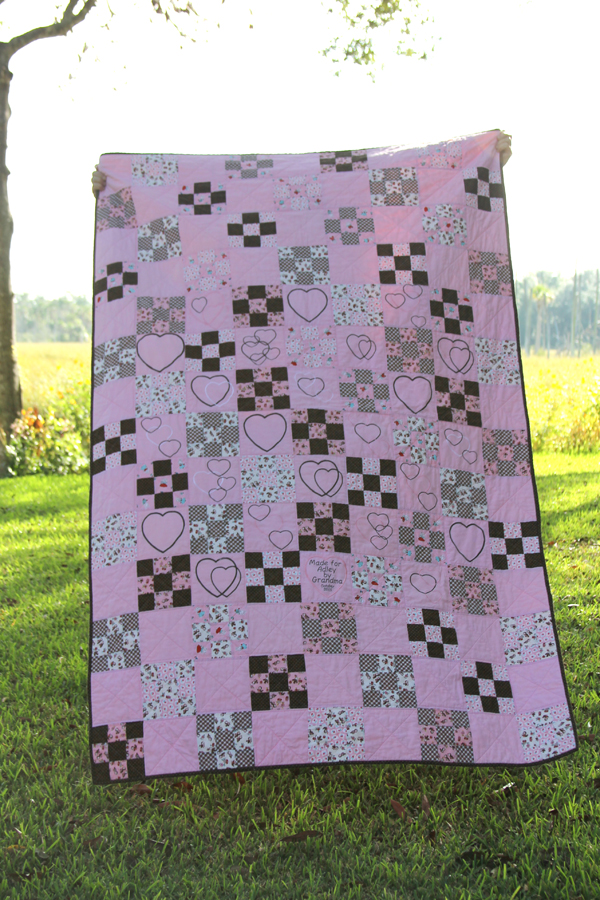 That had to be finished in October because that's what the patch says!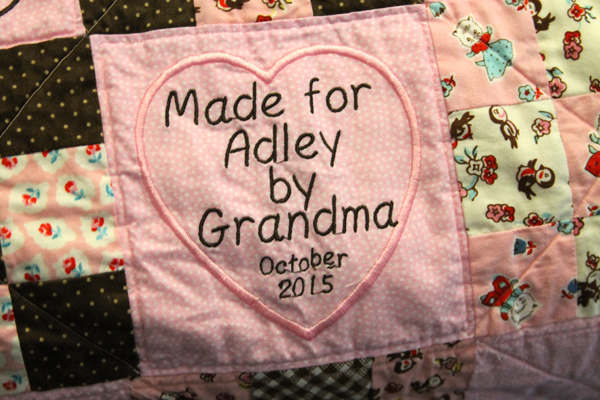 This is definitely the nicest quilt I've made so far.  Also took me the longest.
I kept procrastinating.
So many excuses!
First I had to learn how to use the embroidery feature on my new sewing machine.  No classes until June.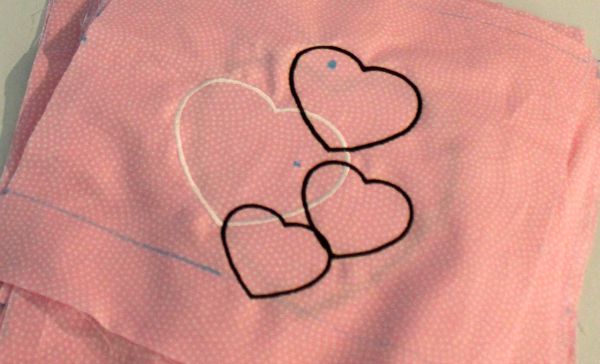 And then I really wanted to make my sister a quilt.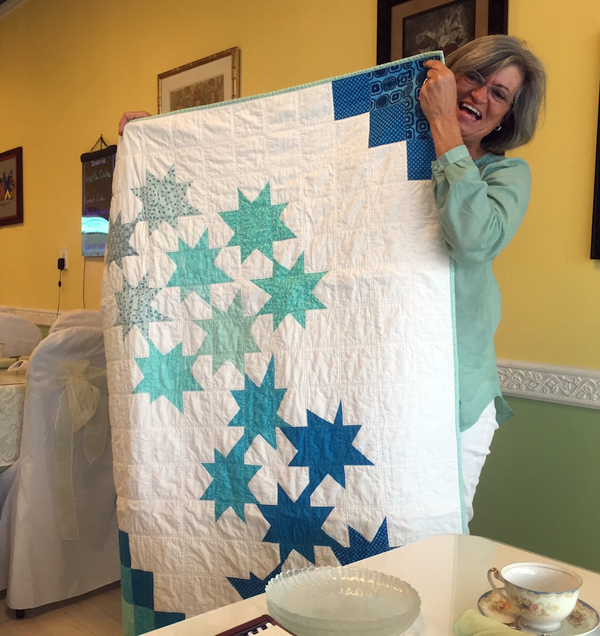 I had almost all of the embroidered hearts done and then left for North Dakota for a six week visit.
Came home and started back on it.  Had to "fussy cut" all these little kittens and bunnies.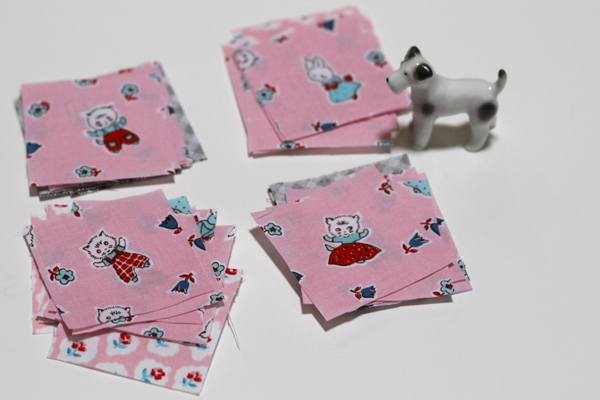 Procrastinated some more.
Started the series of totes I just recently finished.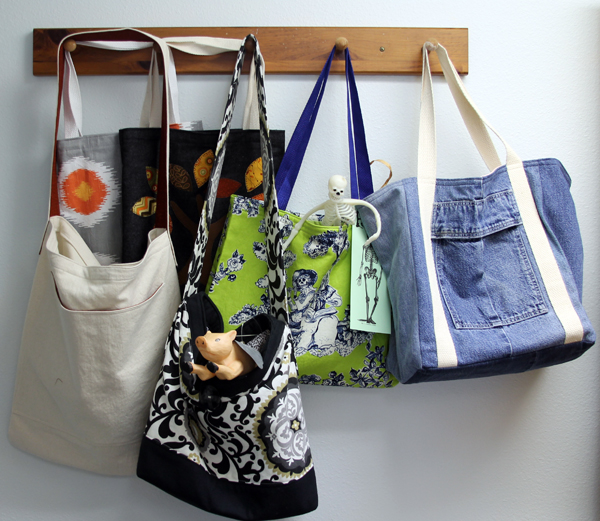 I know when I procrastinate like that, there's a reason.
I just didn't know if I could make all those little patches line up into perfect blocks and then put them all together.
But I finally just had to do it.  Because I made the label in August with an October date on it.  So I really did just have to get it done!.
This quilt is a "Heart and 9 Patch"
I was inspired by these quilts that were on Pinterest.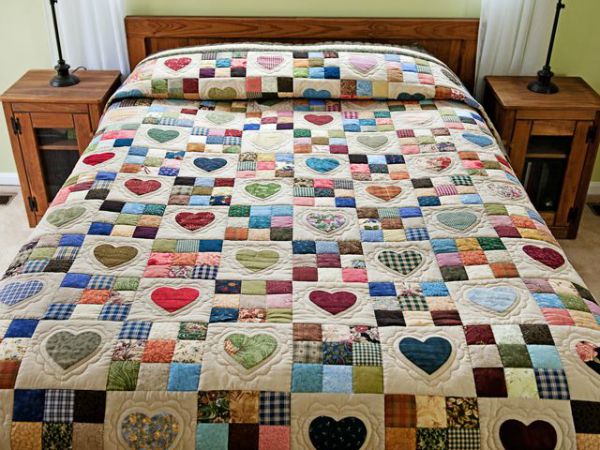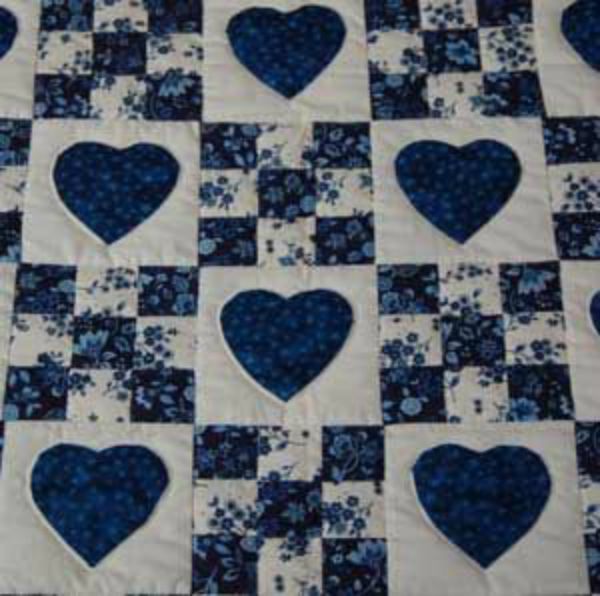 Since I had my new fancy schmancy sewing machine I chose to embroider the hearts rather than use applique.
The quilt is twin-sized.  54″ x 84″ .  126 six inch blocks.  Of those, 24 were embroidered.  38 were plain.  And the other 64 were wee two inch pieces.  The sweet birds, flowers, bunnies, and kitties fabric is "Penny Rose Milk, Sugar, and Flower" by Elena Lutz for Riley Blake.  It's not available at the online fabric stores but you can still find it on Etsy.  That's why I bought it way back in March.  I know that these special fabrics are limited and go out of stock really fast.
The pink dotted fabric is from Timeless Treasure.
I'm not going into a lot of detail.  But I do have  a lot of photos!
I started with fussy cutting these little pieces.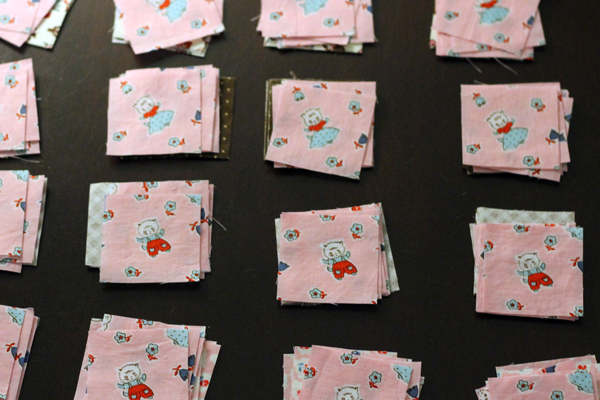 Followed up by cutting 2 1/2″ strips.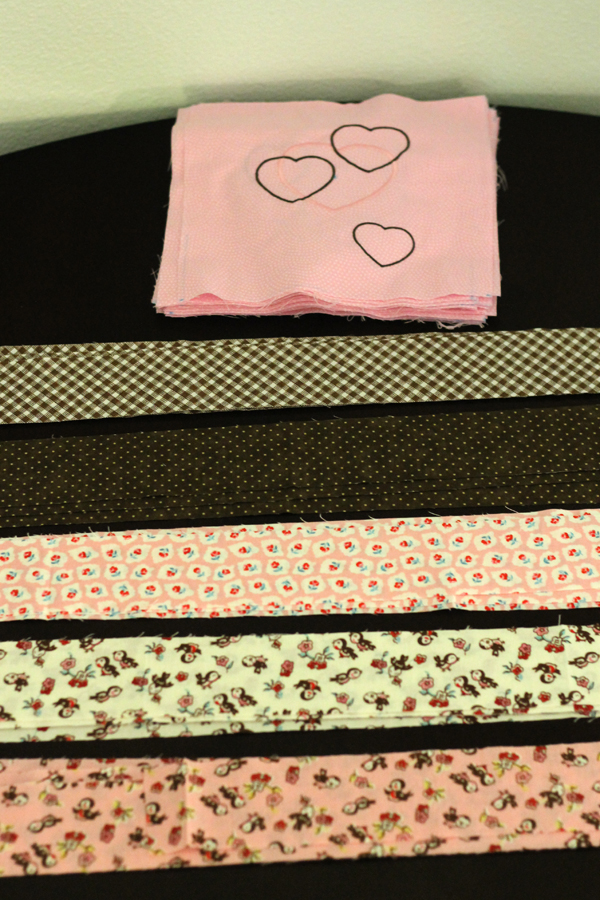 Then sewed them together.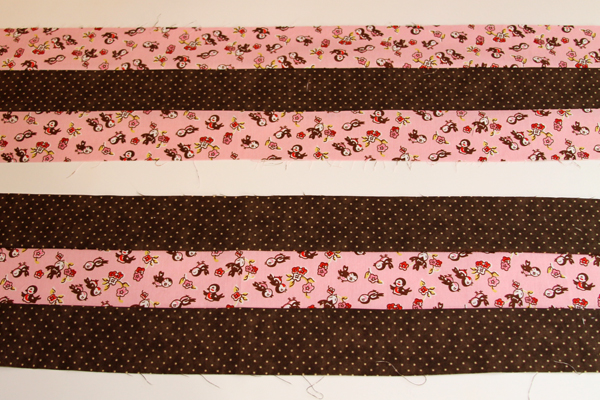 Sliced them up.
Stacked them up.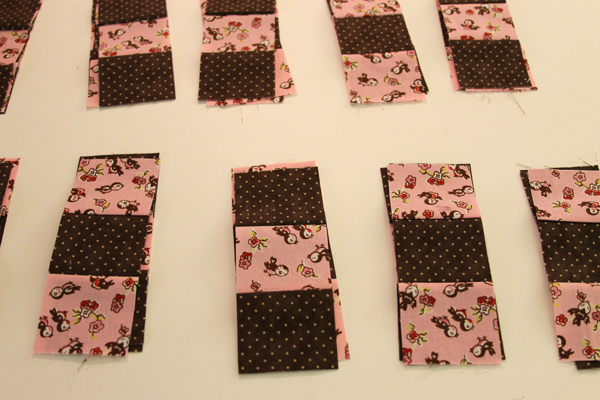 Then sewed all of those slices into blocks.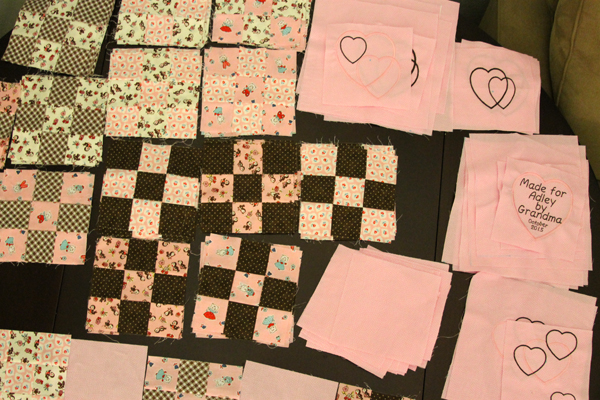 Did a bunch of trimming to make sure each block was exactly 6 1/2″.
Stitched the blocks into rows.
Put the rows together.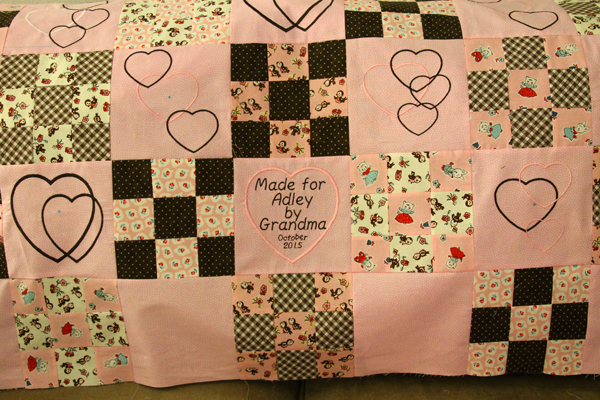 Pin basted it, quilted it with some stitching around the heart blocks and then diagonally across the entire quilt.
Added the binding.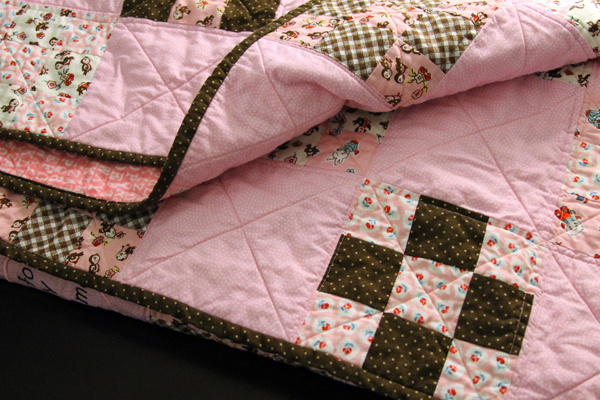 Picked the windiest day ever for pictures.  (Which was the morning we were leaving to give the quilt to Adley)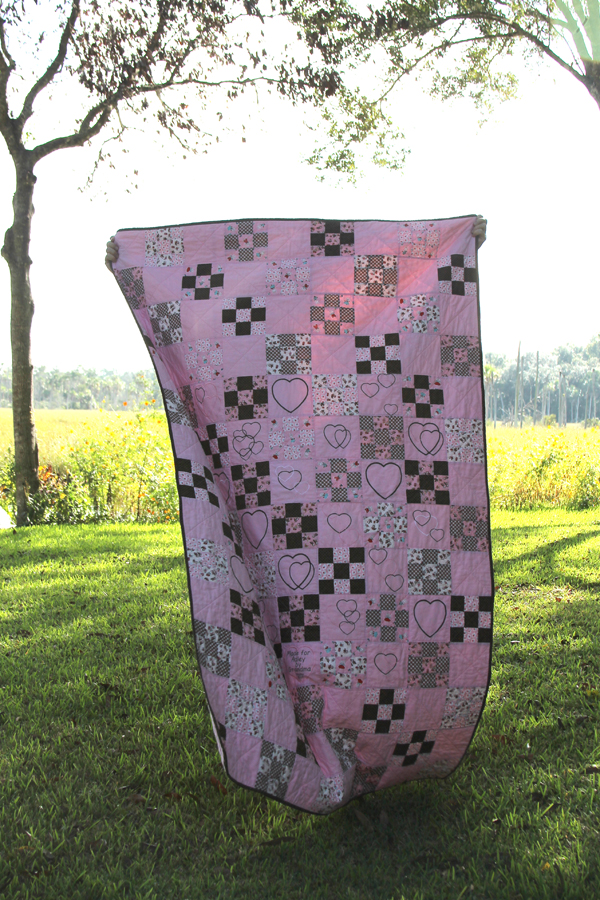 And gave it to Adley.  On October 23rd.  Just in time.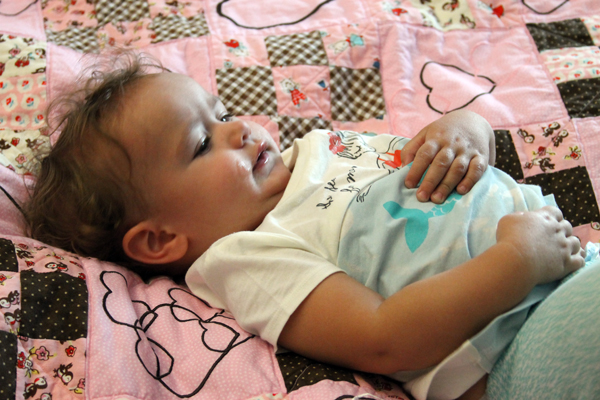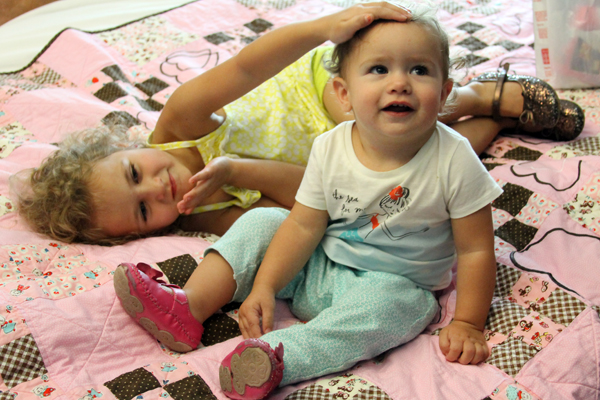 I think she likes it!