Let's Get Organized! Or not!
Before we start talking about all that organizing stuff, Let's talk about Pinterest.
I have a few "things" that get pinned a LOT!  Number 2 is this tea towel set.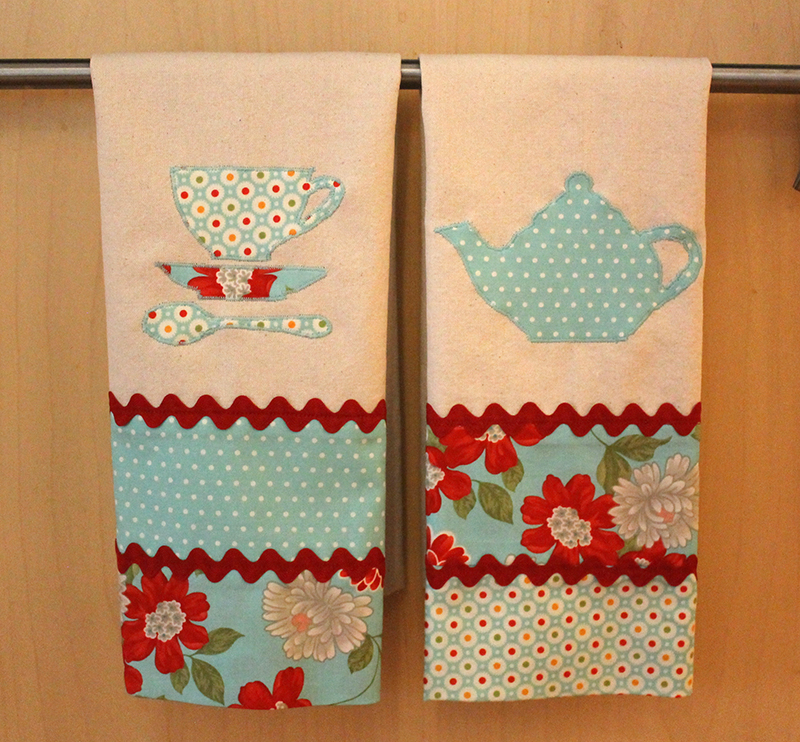 Cute, right?
It's been repinned 6,600 times.  WHAT!  I think a whole lot of people just like red and aqua together.  And it's an easy project. This was the very first time I did applique.  Turned out good, right?
But my very most popular pin is this thread drawer.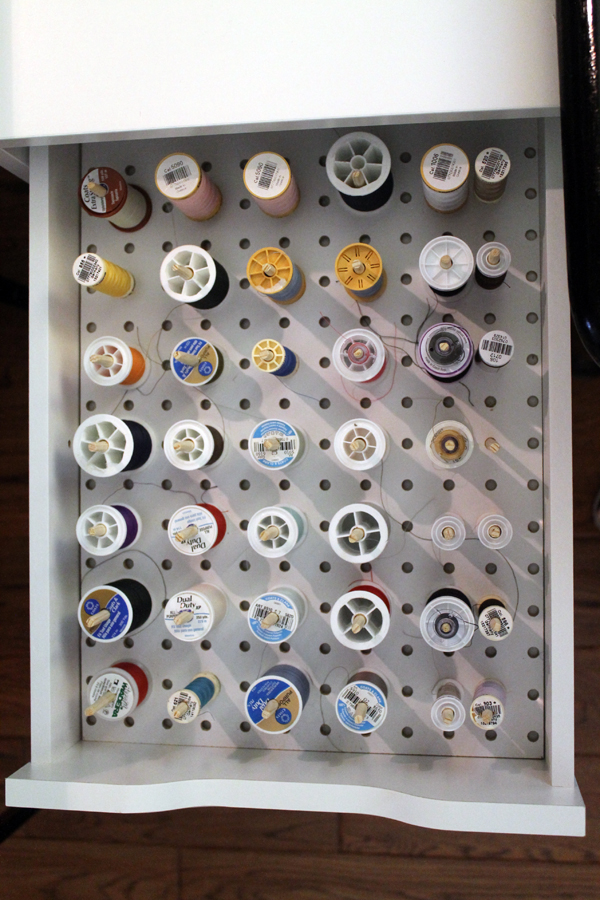 Let's Get Organized has been pinned….
Are you ready for this?
Drumroll please………
55,800 times!
Just goes to show that, just like me, DIYers are cluttered with all that stuff and really have the need to be organized!
It's also received the MOST comments of any of my posts.
Here.
On my DIY site.
27!
Yes!
Numerous people took the time to tell me that it was a great idea.
And a whole bunch other wanted to know if I had thought about using golf tees????
Golf tees?
Terry has golf tees.  And golf clubs.  And golf shoes.  And….you get the picture…..
Well, we didn't have anything planned for the Independence Day Holiday.  A whole day free!
(I hear you snickering out there, yeah, I don't have a job and Terry is retired, but we are very very very busy people.)
So I did a WHOLE LOT OF PINTERESTING because we needed a WHOLE LOT OF RESEARCH on using golf tees.
Terry bought me the longest tees he could find.  We pulled some peg board out of the shed.  Studied, tested, sliced, diced. And put it all together.  Took photos.
Hate to say it, but…..
You'll have to come back Tuesday and see how it turned out! Cause I've gotta pull all those photos together and present my thoroughly studied case.
Right?
Next week!