Once upon a time this was my office/sewing room/music room.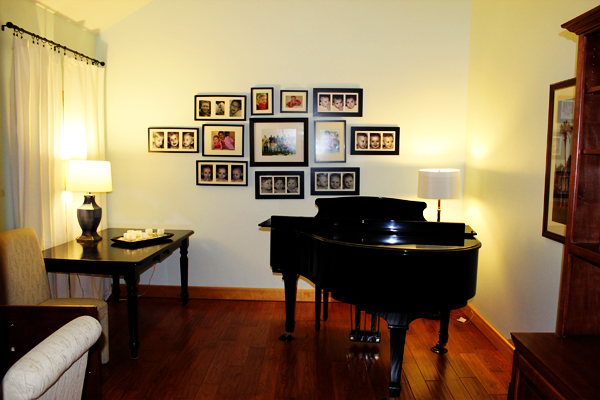 I have to be totally honest and say I must have been having a home tour when I took this photo.  Cause that space has NEVER been that neat!
One day I decided to move the baby grand since I was tired of getting bruised every time I set up my sewing table for a project and backed into it.  Getting that piano out of the office was not an easy task.  That "baby" weighs a ton.  But Terry and I maneuvered it into the former dining room.  My new music room.
Then we converted the piano space into a full-time sewing area.  Sewing requires a lot of stuff.  And I like to know where all of it is and easily accessible.  It only makes sense that If I know where things are, I can get things done a lot faster.
We hung shelves.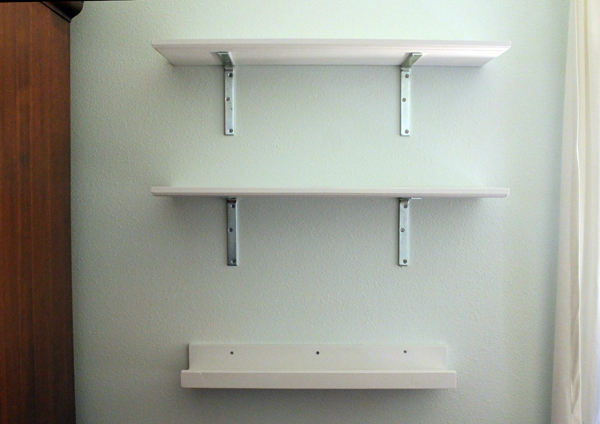 Terry made the bottom one for me by sort of following these instructions.
Then he made these peg organizers for my piping and trim.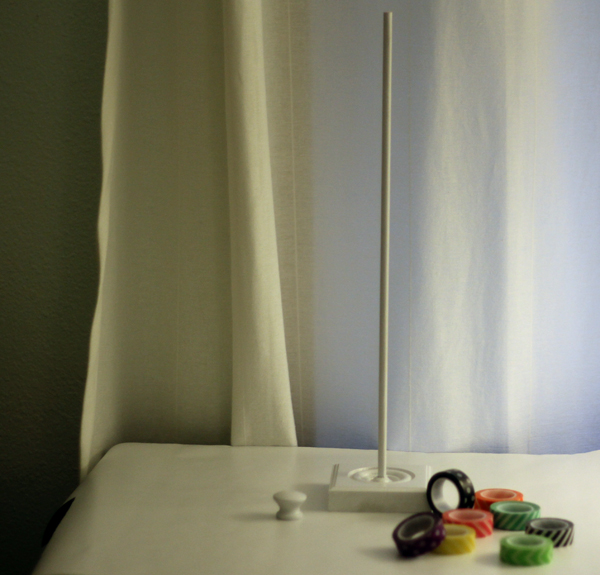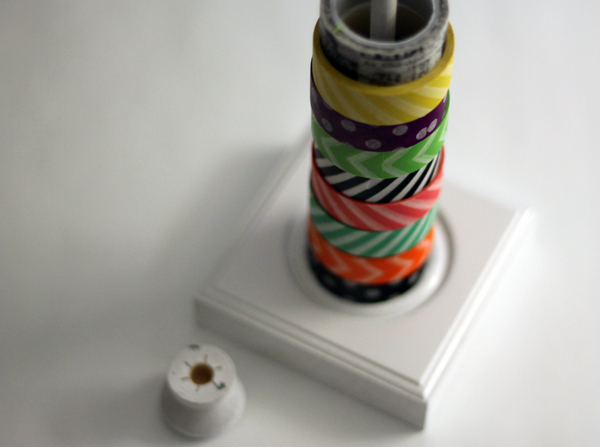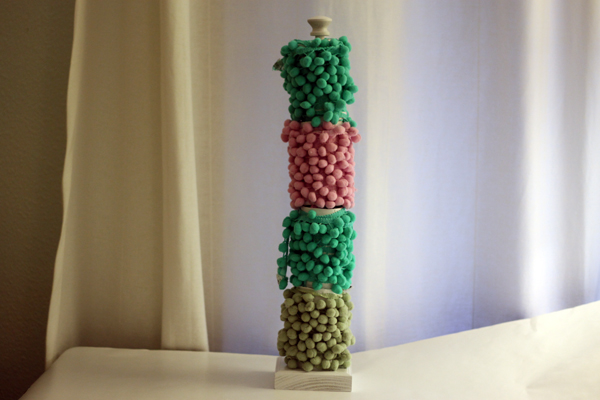 I bought magazine boxes from Ikea to store patterns.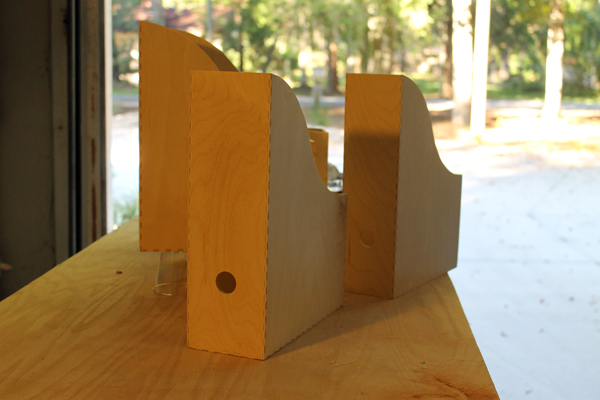 Then made these pretty baskets to store bits of fabric.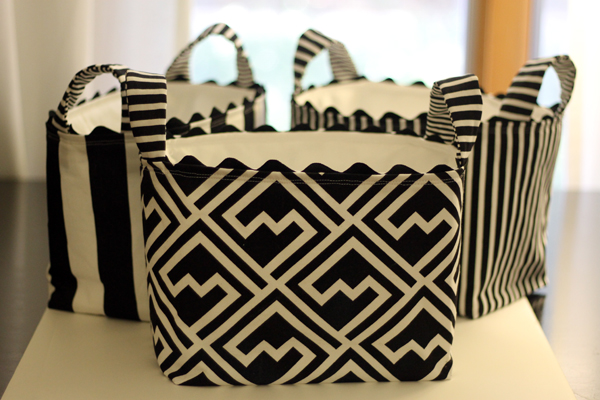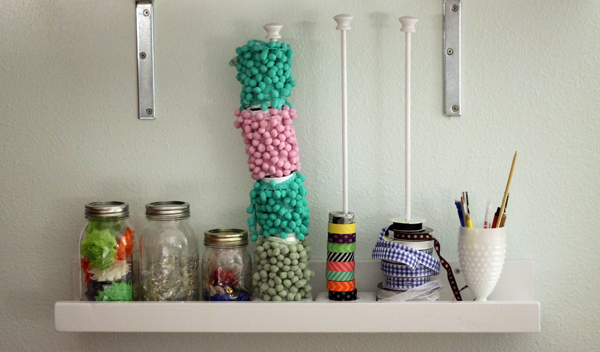 That was the major work.  And it was pretty perfect except for those Ikea boxes.  And all the other storage baskets I have scattered throughout the room.  I never knew what was in them.
I didn't want to mar the boxes by putting names on them.  I had post-it notes on the sides but still had to pull each box out to find the pattern I wanted.
Then I saw this quick and simple tip on Pinterest.  (What would I do without Pinterest?  You say get more done???)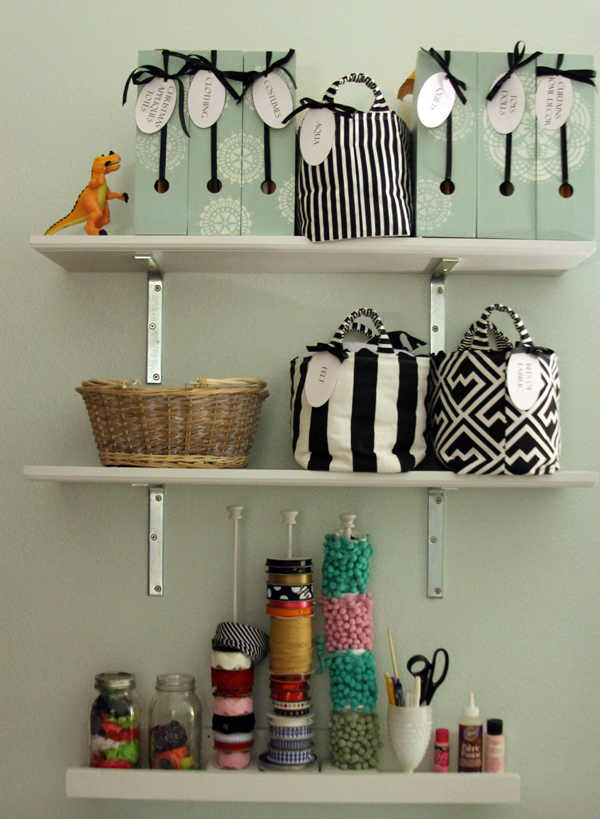 So pretty!  So organized!
Simple tip.  Why didn't I think of it?