It was raining.
Last Friday.
Perhaps you remember. Perhaps you were in it.
Hurricane Matthew.
We just got rain and wind because Matthew took a little trip up the east coast of Florida.  And I'm on the west coast.  We didn't lose power.  But who wants to go out in the rain?
I had a lot of design projects started–both sewing and web.  But I just couldn't get back into them.
Instead I made a leaf.  With some of my charms from the "Wing and Leaf" charm pack and Paper Bandana from Cotton & Steel.  (Have I mentioned about 100 times how much I love Cotton & Steel Fabrics?)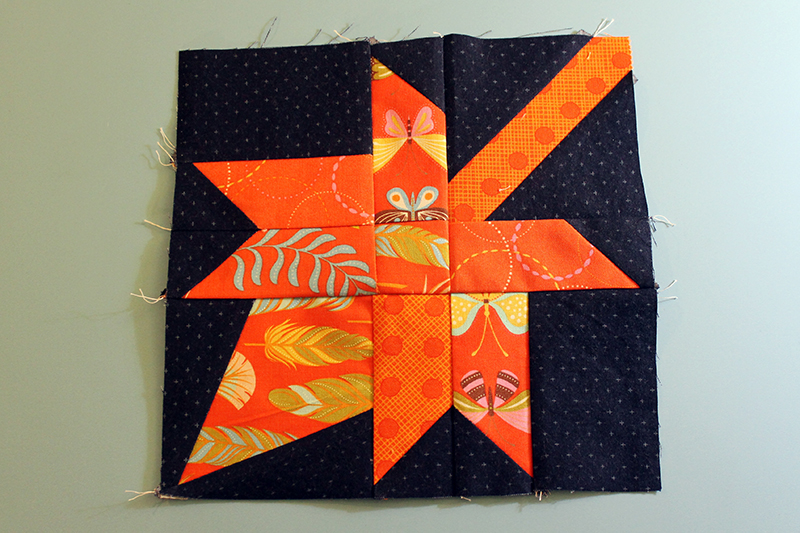 And that turned into two leaves.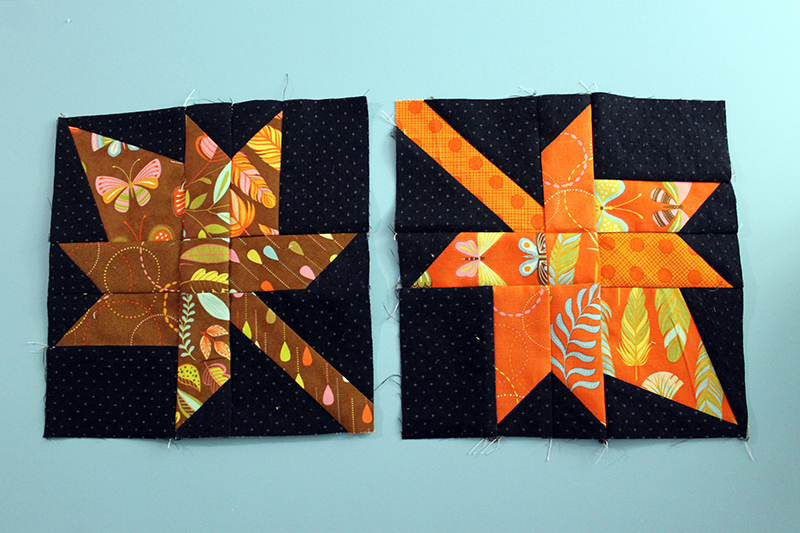 And that turned into a quilt block.
Then I went really crazy and took all of the scraps from the leaves and stitched them together.
I mean, the tiniest of the tiny was used. (I even went through the trash can!)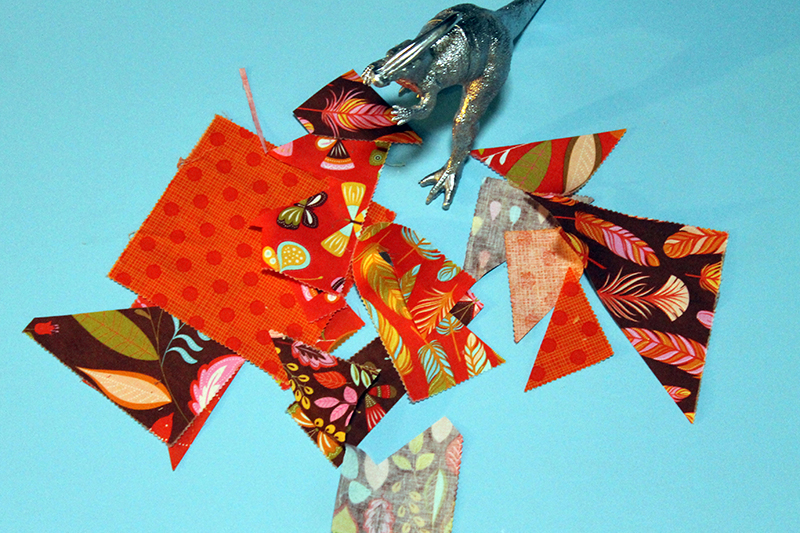 And then cut that bunch into strips.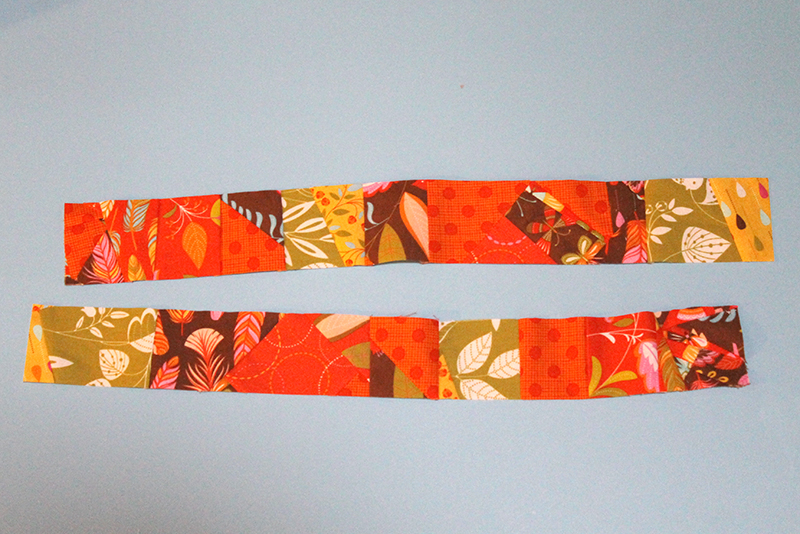 And made a border.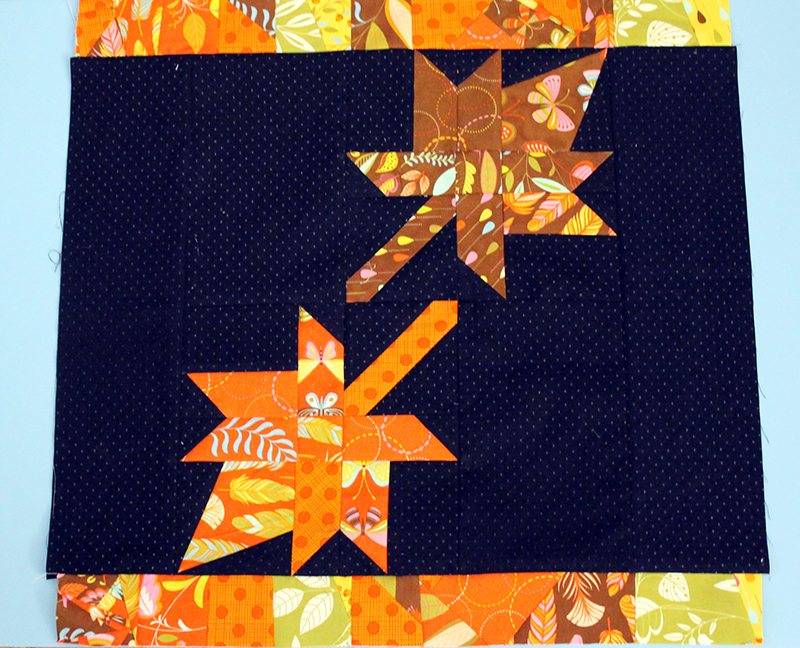 And I liked the border SO MUCH I purposely cut a bunch more of the charms into little pieces and made two more borders!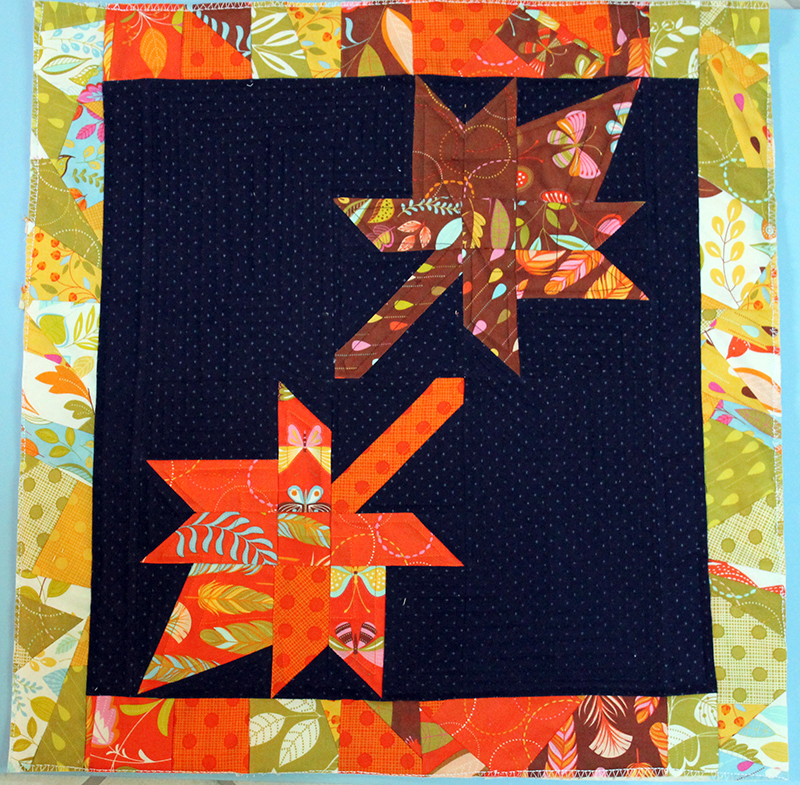 And then I thought, Now what do I do with this?  I guess it could have been a wall hanging.  But I already have too much art on the walls–and stacked in closets.
It really wasn't big enough to cover a table.
So
I turned it into a pillow!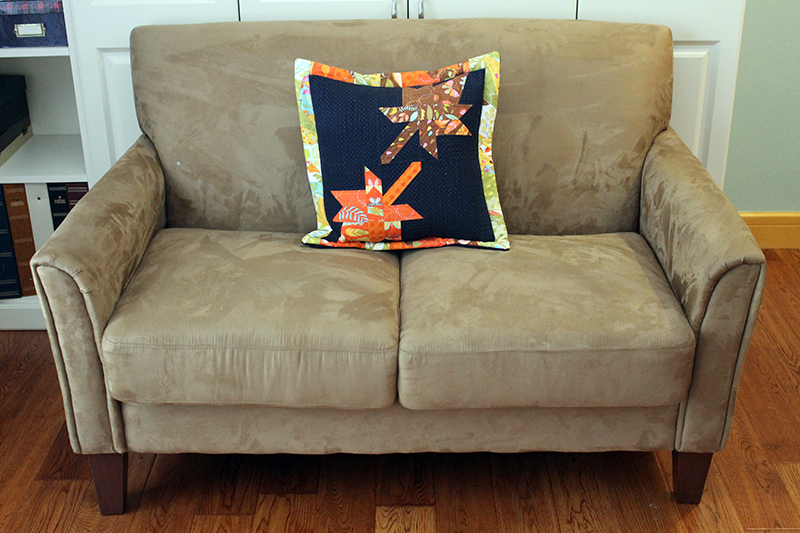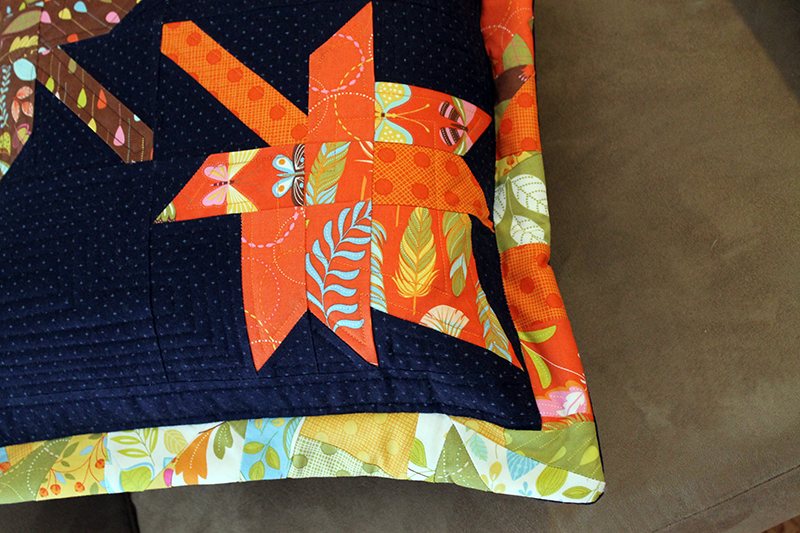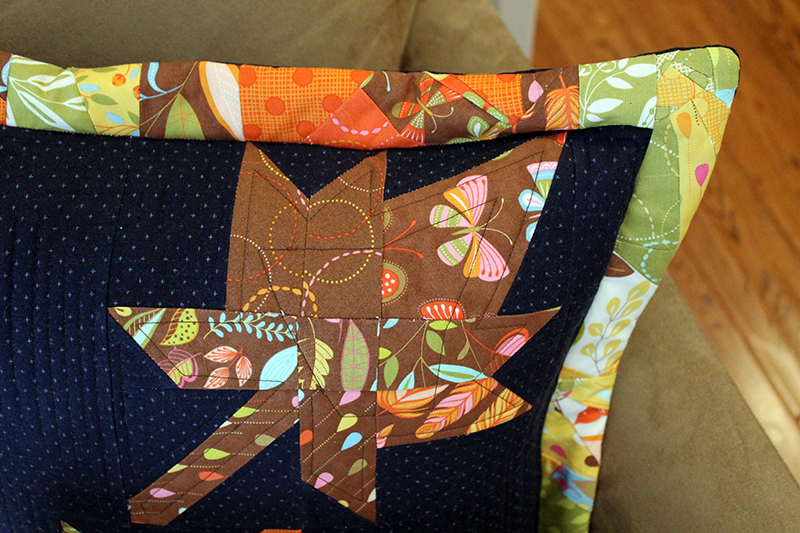 Can never have too many pillows!
Right?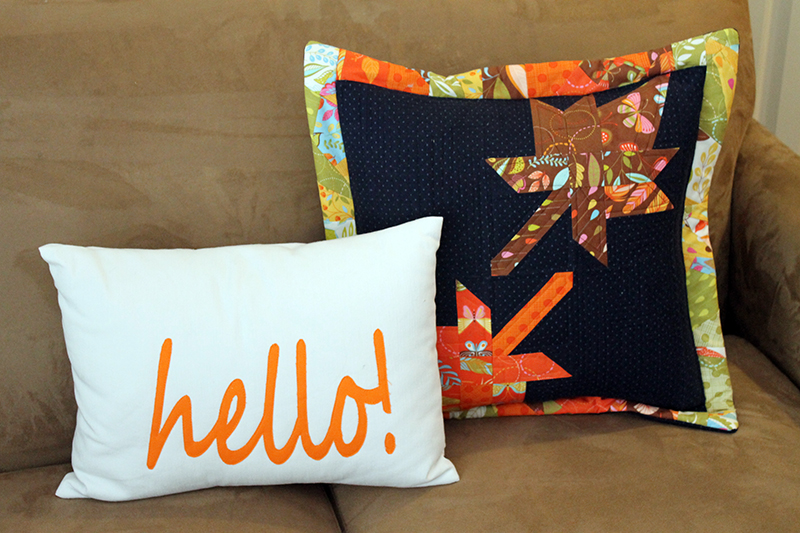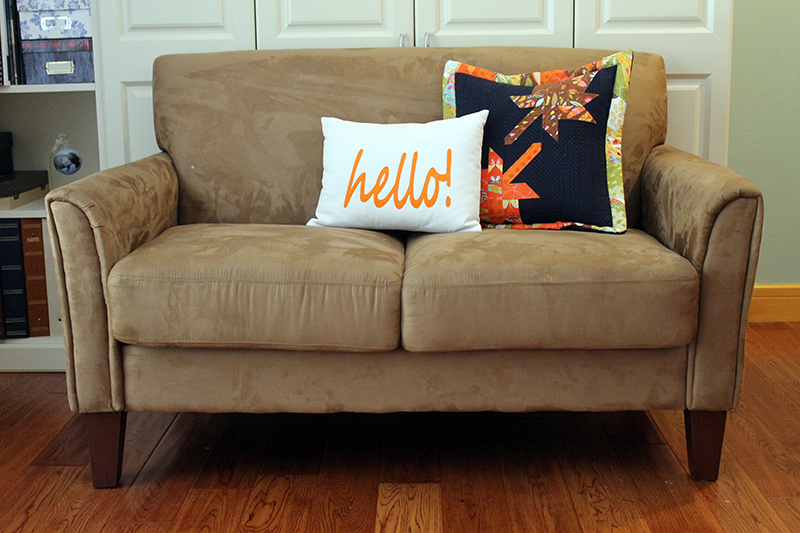 You can download the pattern for the maple leaf from Compuquilt.  It's free.  And easy.  Just sew it in rows then stitch it all together.  I used the envelope-style pillow method.  The finished block with borders was big enough for a 20″ pillow form but then I decided to create a flange with the border and used a 16″ pillow form.  I REALLY enjoyed sewing all the bits and pieces together.  Kind of like a crazy quilt. I've been working on a few projects that require precise points and it was FUN to just sew!