Just a little embroidery update
I think it was waaaaaay back in 2016 that I decided to learn how to hand embroider.
And how to free motion quilt.
Total failure on the free motion quilting.  I bought a class at Craftsy and just can't get into it.  Maybe 2019??? (maybe never??)
But I'm enjoying the embroidery. Which is a little weird because I used to hate hand stitching. My stitching kind of resembled those stitches that put Frankenstein together. arrrrrrgh
I have been learning embroidery from numerous websites. A few days ago I stumbled across a different tutorial.  Actually a whole series of instructions.
And I was SO EXCITED about how easy these tutorials were to understand, I had to share it with you.
Free Online Embroidery Class with Instructables.
This is what I'm working on now from that site….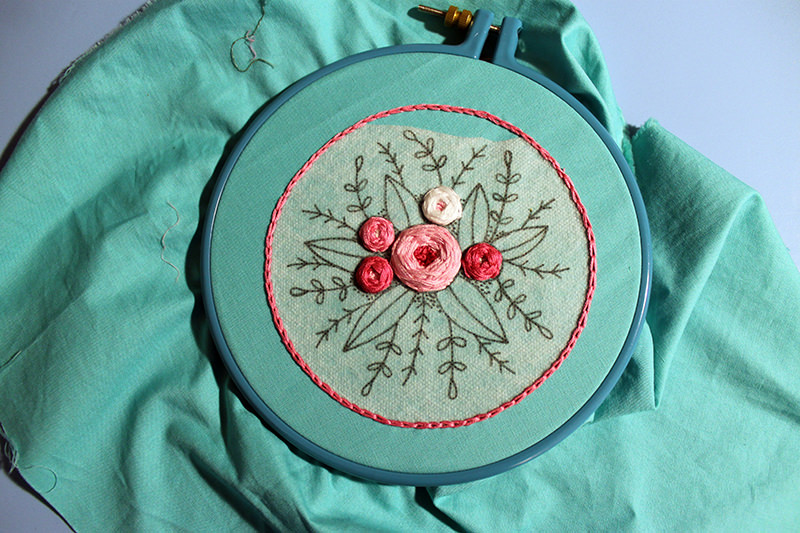 Love it!  The flowers are almost 3d! I already knew how to chain stitch but watched the video anyhow and this method was easier than the way I did it before.  Look how nice and round that circle is!  Woo-hoo!
Yesterday I started the leaves.  I've tried doing leaves like this before and gave up.  Watched the video.  Followed the step by step pics.  SUCCESS!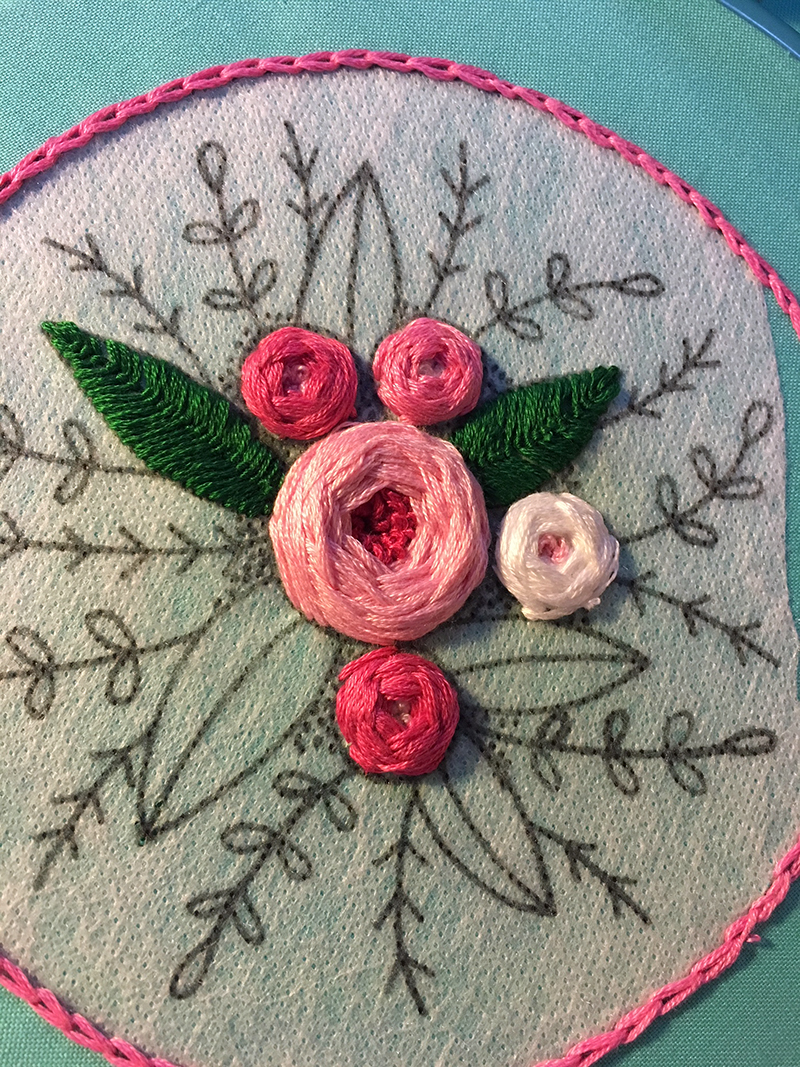 I tried to sign up for Instructibles through my email and just got a lot of errors. There were other ways to sign up like FB (which I try to avoid). I signed up with Google+ and was able to enroll  in the embroidery class.
(Thought I'd add a disclaimer here, I have no connection with Instructibles.  Earn no money.  Get no credit. But I will be contacting them to let them know how great these embroidery lessons are.)
The Splendid Sampler got me started on embroidery.  So many of those little blocks needed a bit of embroidery.  And I was really bad at it!
This was the first one.  Those eyes were french knots.  Sad sad wonky eyes.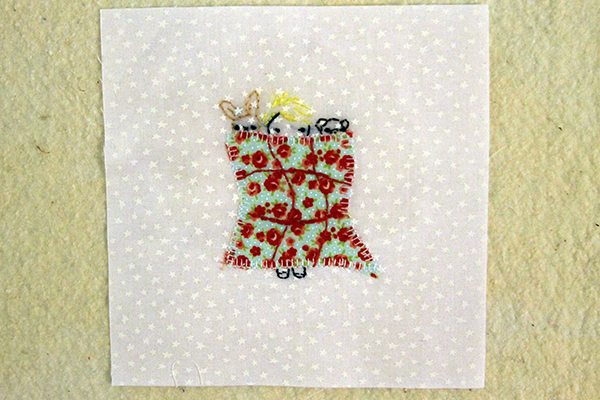 I got better as I went along.  Here's three more.  There were probably over a dozen.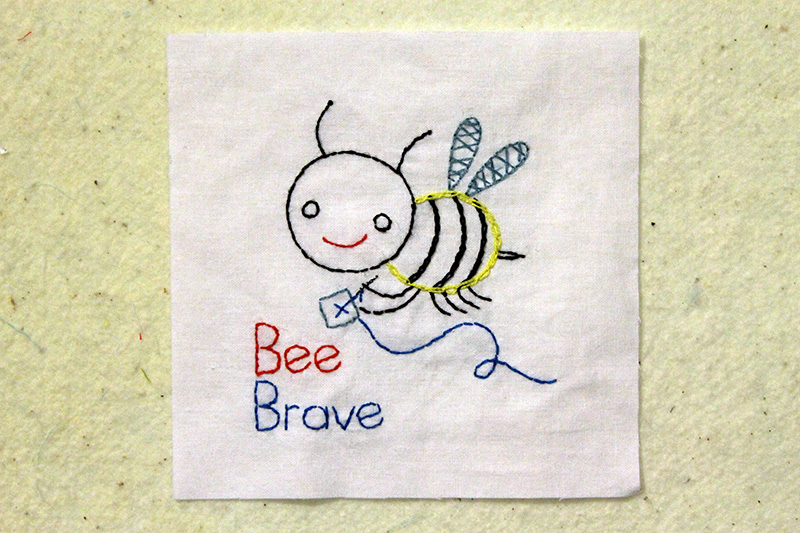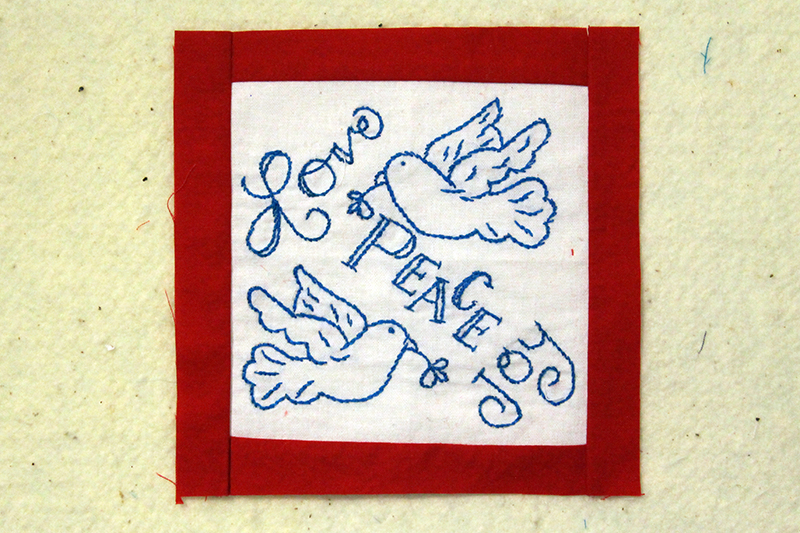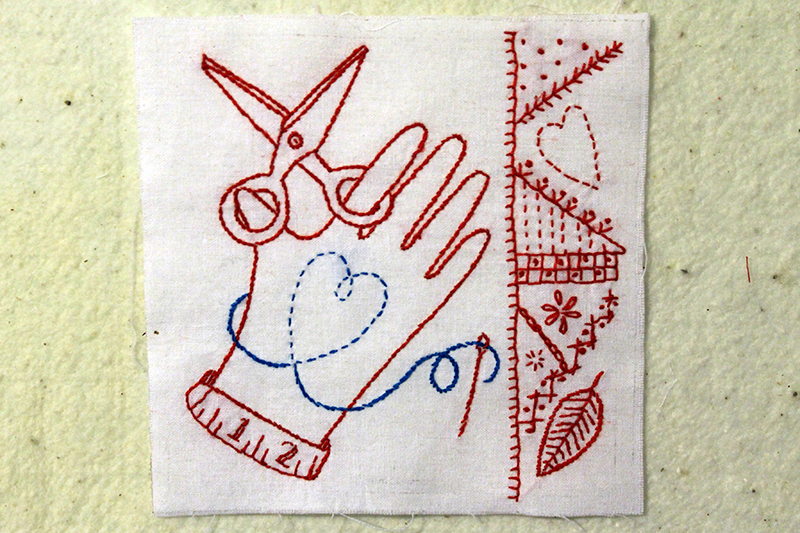 Then I did a couple of sugar skulls for practice and put another on a shirt.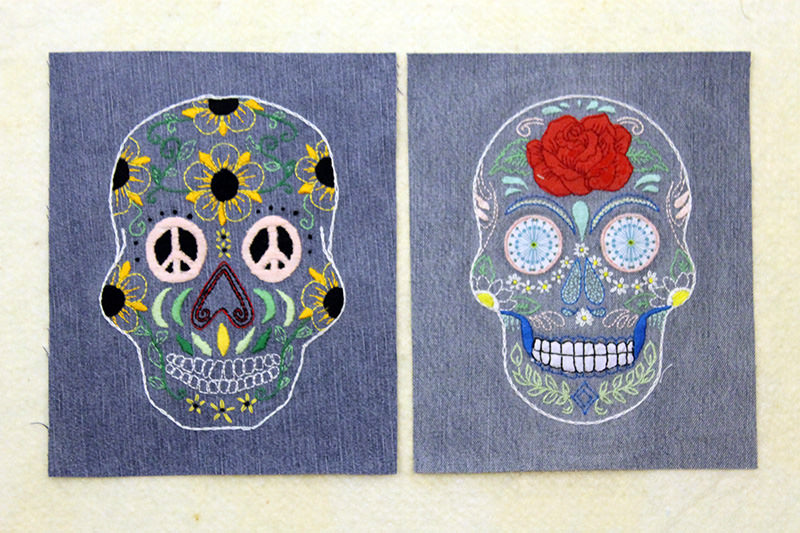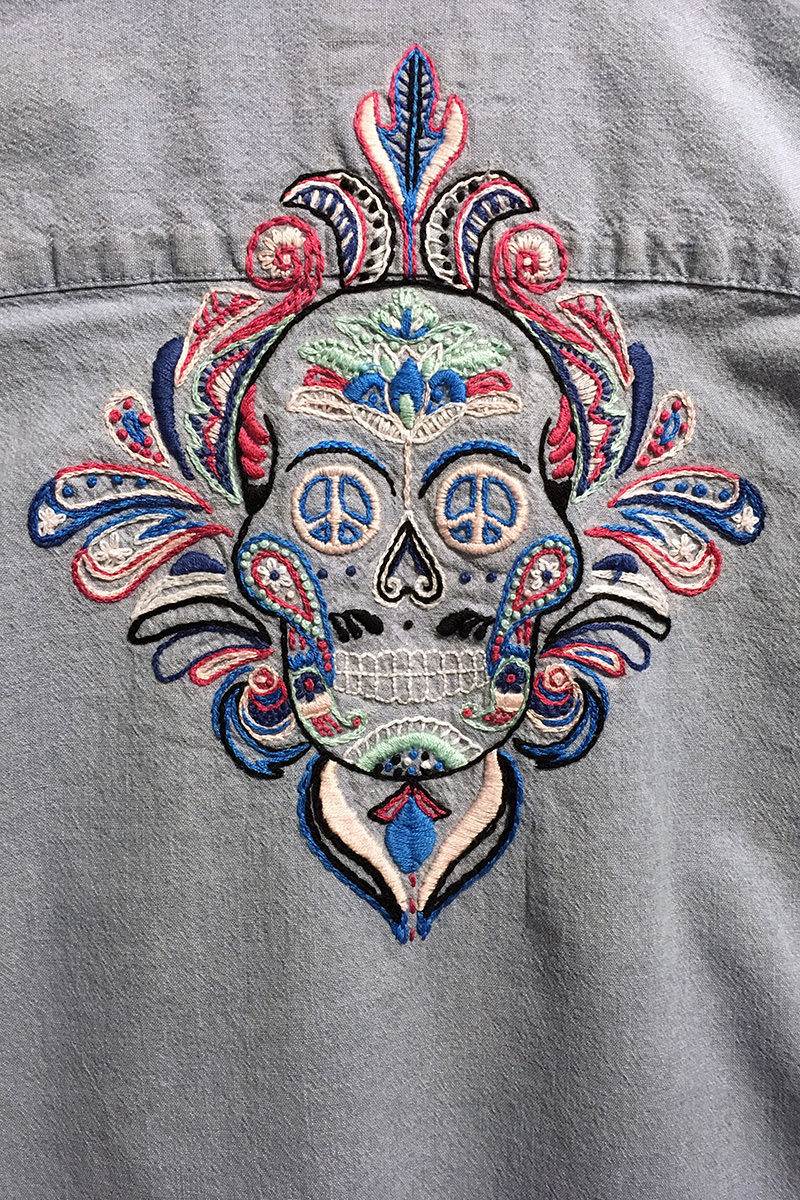 And this is my most recent project.  I love putting applique with the hand stitching.  This isn't really complete.  I'm planning on putting a tree, flowers and maybe a bird or two on the rest of the shirt.  But it was cold so I decided to start wearing it!  I'll finish it this summer!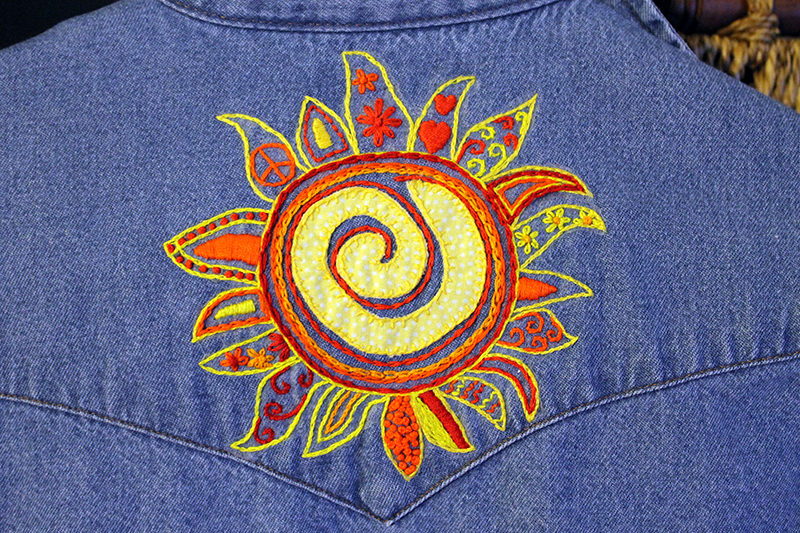 I'm wondering if anyone else has tried Instructibles.  Looks like there are a lot of tutorials out there that I could use!
Had to share!