or Winter is coming? Crazy mixed up weather this year!
Where have I been?
Not posting here, that's for sure.  Actually not posting anywhere.
Stuff happens.  Lost my network drive which really sucks since I hadn't backed up in a few weeks.  Now arguing with Western Digital. Soul crushing how long it takes to get through the bureaucracy.
And then we had a party or two.
SO MUCH STUFF IN THROWING A PARTY!   Not going into a lot of details.  But. Parties. Take. A. Lot. Of. Work.
This one was a fund-raising event. Fortunately we had some volunteer pros on board. Not a lot of members in our group.  But all are dedicated people wearing lots of hats.
With that gala event completed, I can get back to my own life. (Well, sorta, kinda, because I have another event to plan)
And into my yard cause that's what I do in February.
We had some really bad cold snaps in December and January.  Weather dipped below freezing on several nights.  I didn't cover anything but I did bring all the pots of plants into the shed but just about everything else took a hit.
And now it's over 80 degrees.  Which is really strange.
When I finally had a free hour this week I had to get out to the yard.  Those dead shriveled up plants were killing my soul.  I pulled and pruned. Maybe a little early cause we could still have another cold snap.  But I had to do it.
I've posted photos of my beautiful trellis many times over the years.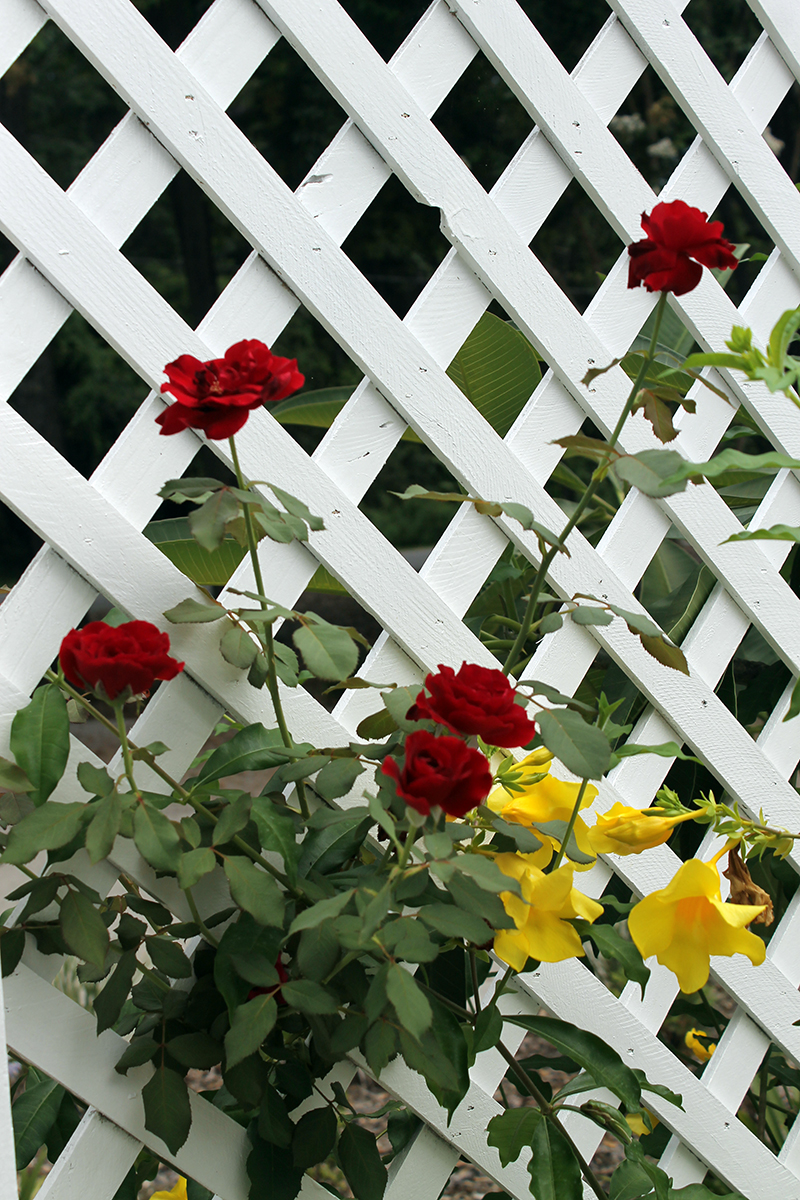 Today I started working on that garden.  The roses will be back–they don't mind the cold.  I always cut the roses back by Valentines day anyhow so they are ugly now but will be climbing and flowering in six weeks!
Here's what my trellis looks like now! Kinda sad.
KInda sad.
I intend to make a new beginning in all my formerly lovely gardens.
Planting with frost-hardy bushes to start off.  I'm tired of covering plants.  Let's make this easy.
And I'll be posting the progress!