Sewing isn't my only hobby, I have SO many others.  One of my favorites is gardening.
I probably spend more time in the garden than in the sewing room.  I had always intended on starting gardening posts–and I did one post way back in June of 2015.  I even have a little Maggie photo there on the sidebar for gardening.  Then I forgot about it.
But I'm back at it and today will be the first of a sporadic series of gardening posts.
I live in Florida so if you are in Maine, you may not appreciate my gardening posts.  But you never know when your life could change and you end up in the steamy and hot southern part of the USA! So just keep reading.  Or look at the photos.  Pretty. Pretty. Pretty.
I have almost an acre of property.  While I do have a parcel of plain old green grass (and dollar weed), there's probably an equal amount of gardens.
And in those gardens I have a lot of "favorite" plants.  Hydrangeas, caladiums, plumerias.  And others.  Too many to mention right here, right now.
But my VERY favorite are the ones I get for free!
My gardening neighbors and friends share their extras with me.  Some plants, like impatiens and vinca reseed so I just dig up the seedlings and move them to pots or bare areas.  And I've figured out how to root cuttings.  Trial and error.  A little rooting powder, stick it in potting soil, sometimes I get new plants.  Sometimes I get dead stems.
Coleus are one of the easiest and prettiest and never fail.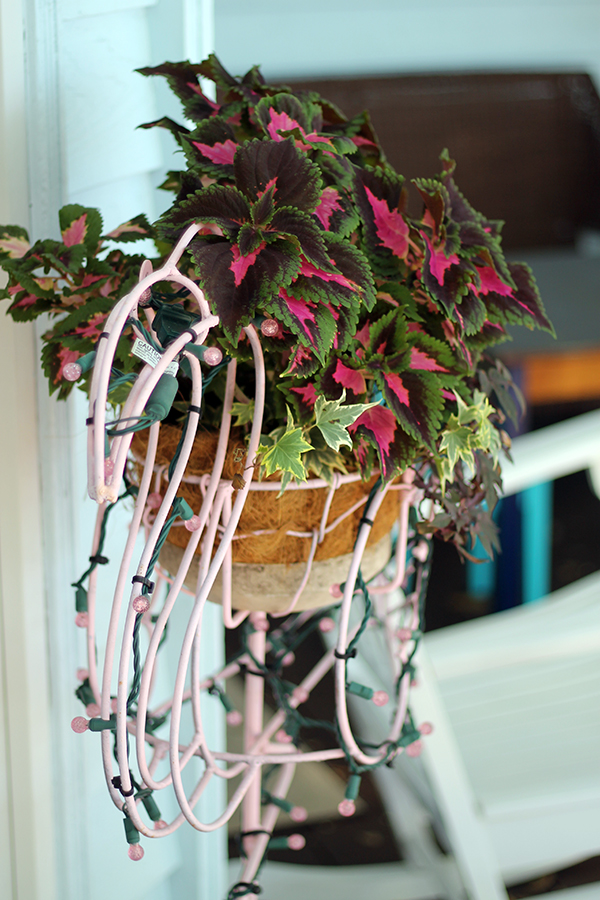 I don't even have to use rooting powder for those.  Just cut them off,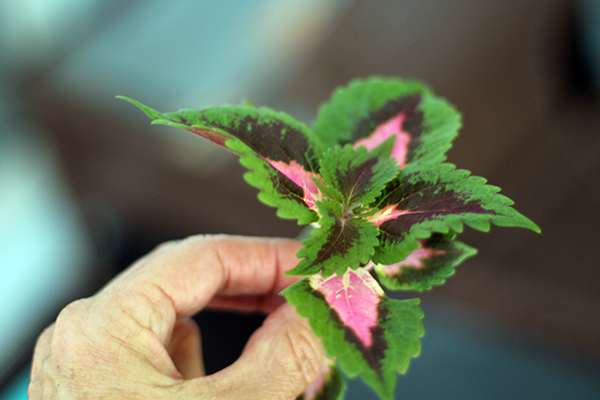 pull off the bottom leaves,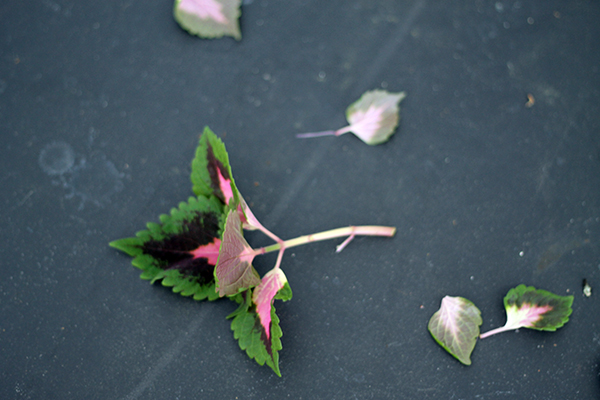 stick them in potting soil.  A little more than a week later. Plants!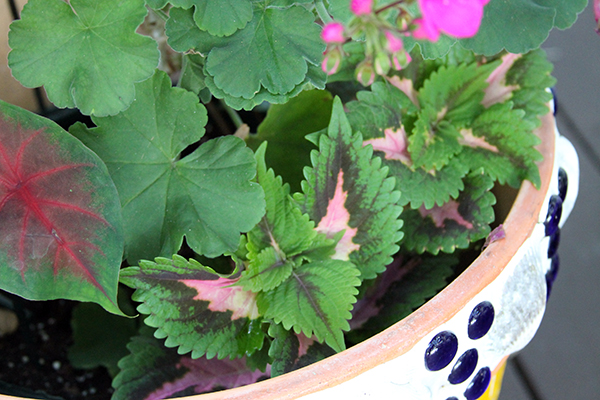 I could write a bunch more, but this is long enough!  If you have any questions about gardening in Central Florida, leave me a comment or send me an email through my contact page.  I may not have the answers but I'll try to find out! Or make up something.
The most important thing to remember about gardening is that plants need to be treated like children.  Some kids like the sun.  Some like the shade.  That's where they'll flourish.  All kids need to be fed and watered–but not too much.
So find the happy place for your plants, water them and occasionally toss in some fertilizer.
Happy plants!