I have two hamelia in my butterfly garden.  Also known as firecracker shrub, Mexican firebush, scarlet bush, and hummingbird bush.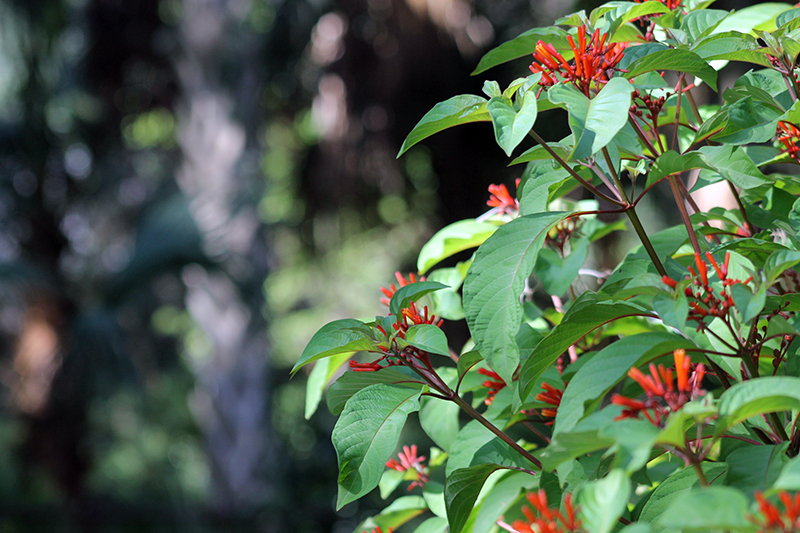 The bushes are subtropical and can't handle cold weather so every year they die down to the roots but quickly rebound once the weather warms up.  When I originally planted them I didn't realize how big they would get and during the summer I have to trim them back every few weeks.  Seems like as soon as I start clipping, butterflies and hummingbirds show up in protest.
If you live in the south, this is a great bush to plant since it's pretty plus it attracts so many varieties of butterflies and even hummingbirds.