In the Garden — Caladiums
I posted at the end of May about my outdoor spaces and how much I love FREE PLANTS!
Having all these garden beds could be very expensive to keep them fresh and pretty with seasonal flowers and foliage.  I really try to be frugal where I can be.
And I just discovered that I can start caladiums.  Yippee!
I have a lot of caladiums.  Love them.   Since our winters are mild, they return every year.  I usually buy a box or two each spring at Sam's Club to fill in bare spots and put in pots.
I like to keep them separated.  I think a broad swath of each color has more impact. Pink ones over there.  White ones over here.  Sometimes they get mixed together.  Like this…
Makes me crazy.  How does this happen?  Recessive gene?  Late bloomer?
And I dig up those renegades and put them in their proper place.
While I was digging through this pot to remove a white caladium, I accidentally cut about half a dozen of the pink ones.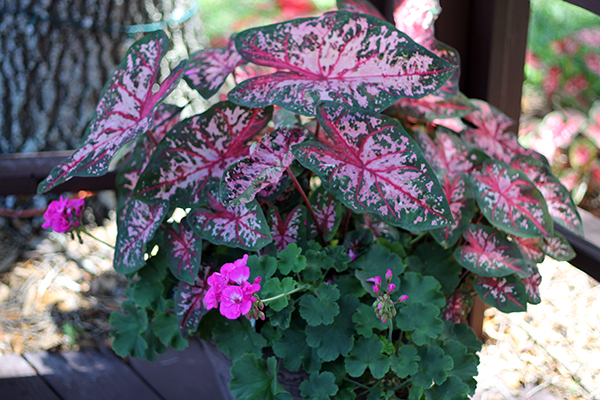 I apologized profusely to the severed stems.
(Why do I apologize to plants?  It's a problem I have! I'm sorry I didn't feed you!  I'm sorry you have a fungus!  I'm sorry I cut your heads off!)
But being a practical person, I figured I might as well brighten up my house with them. And into a bud vase they went.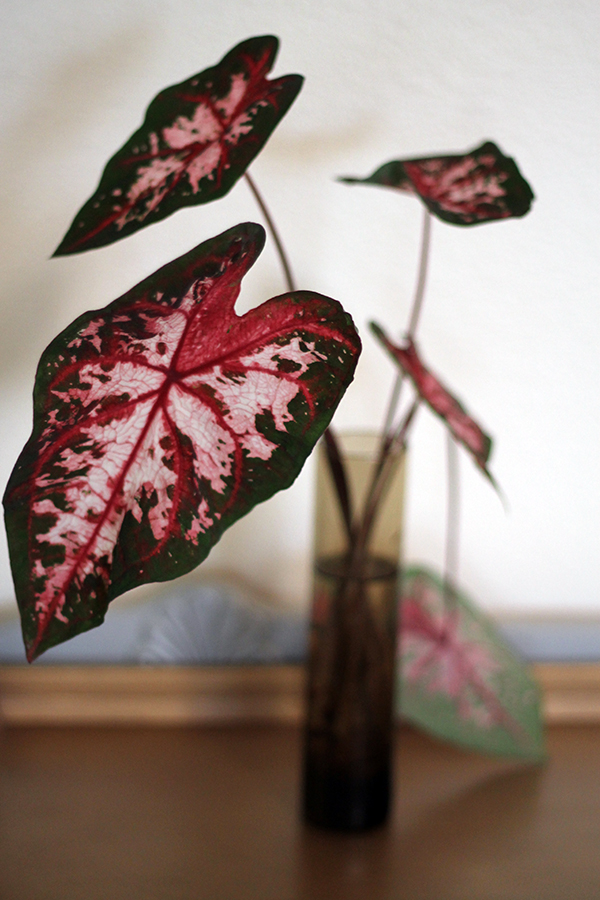 And when I went to change the water for the second time, I discovered ROOTS!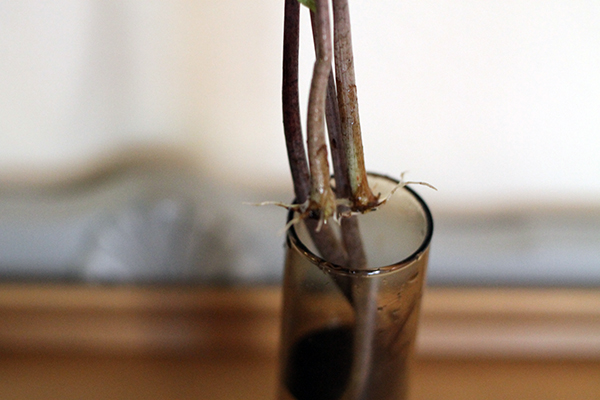 WOW!  I can now have even more caladiums! FOR FREE!
I stuck them in some potting soil and placed them in a shady spot, watered them every day, and eagerly watched them for signs of life.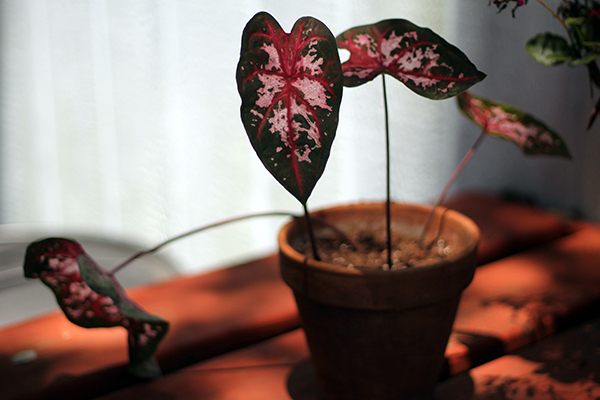 YAY! Less than three weeks after accidentally cutting them, looks like a volunteer!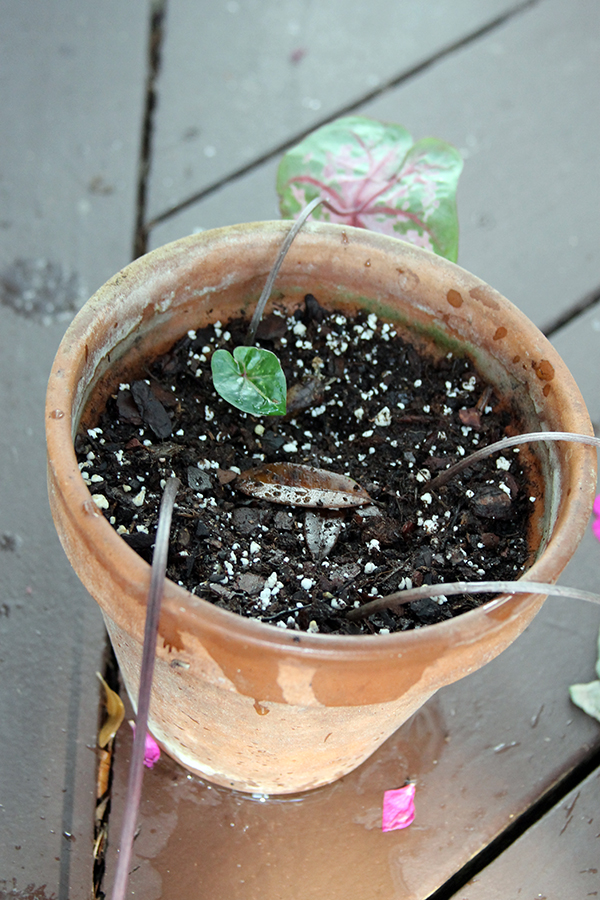 It's not large yet and the other three haven't sprouted but they aren't dead either!
And I immediately headed back out to the garden to snip more caladiums! (with no apologies this time!)