Several years ago I planted white azaleas, white caladiums and blue hydrangeas in an attempt to have a "blue and white" garden.  The hydrangeas all turned pink even though I have added the recommended fertilizer that is suppoed to keep them blue.  Slowly pink flowers joined the bunch and I since then I had wished that i had planted pink rather than white azaleas.  Many of my neighbors had glorious pink displays in the spring.
I did plant five pink azaleas in a garden off to the side which never did well.  Then Hurricane Hermine came through with its flooding salt water and killed all my neighbors and my pink azaleas. But the white made it through just fine.
And this year they are amazing!  Perhaps they are just now mature?  Or maybe it was those weeks of extremely cold weather in January. Or the warm February temps.
I don't know.  But I'm really loving it!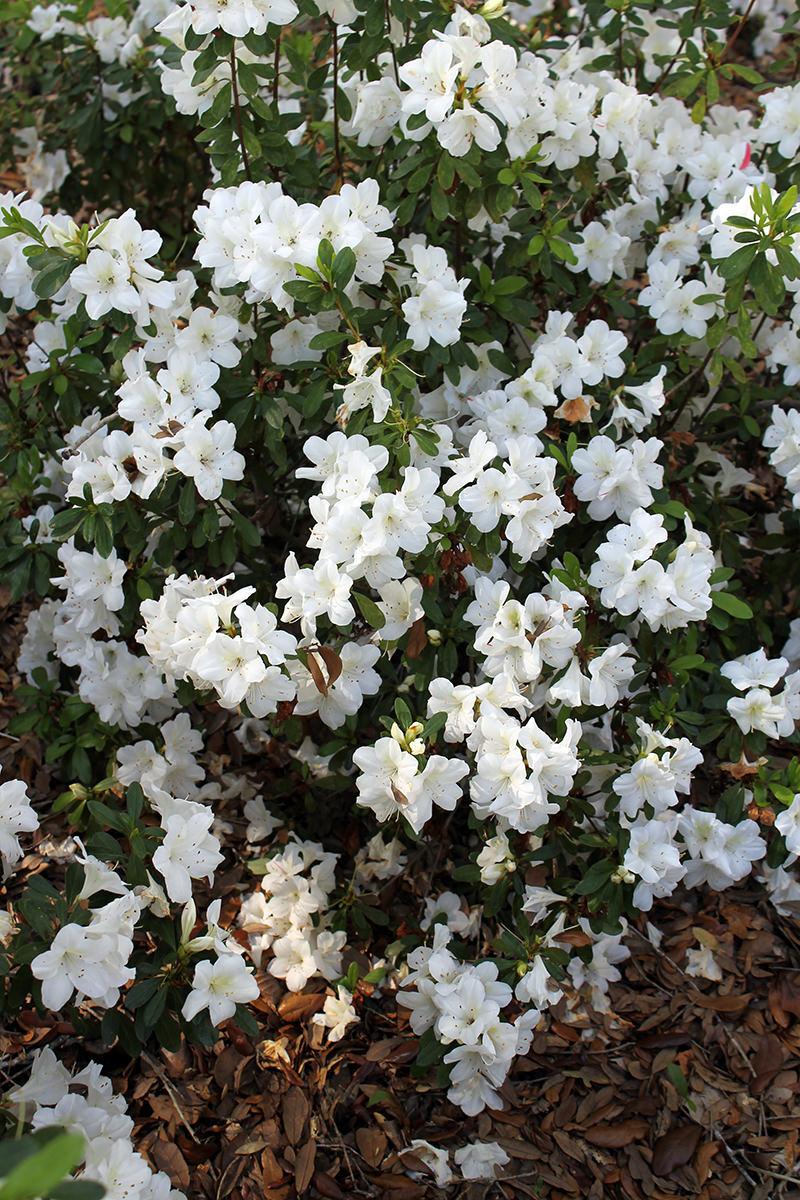 The Indian Hawthorne is also starting to bloom.  Maybe a little early this year.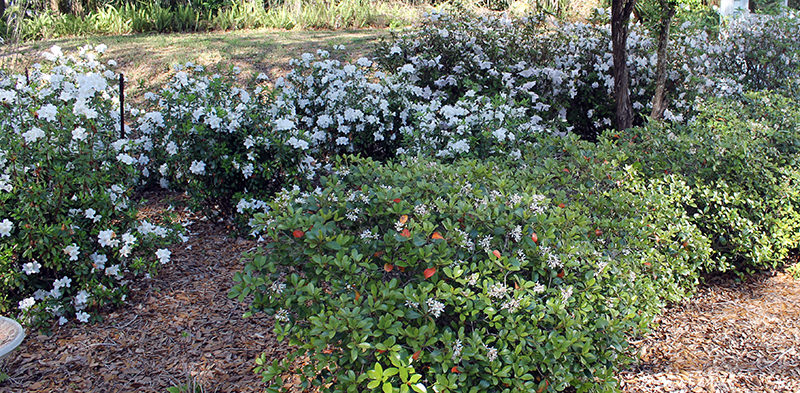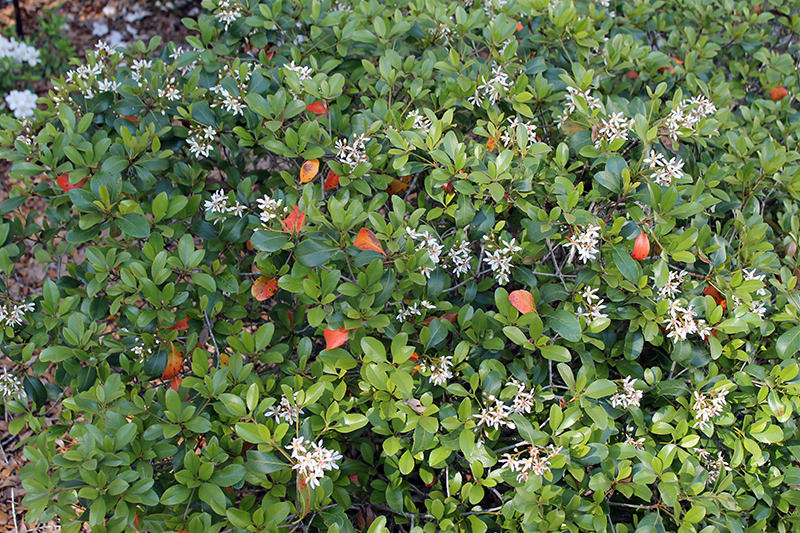 And even better.  The caladiums are popping up!  I LOVE SPRING!  Oh wait, that's not for a few more weeks.  OKAY I LOVE WINTER IN FLORIDA!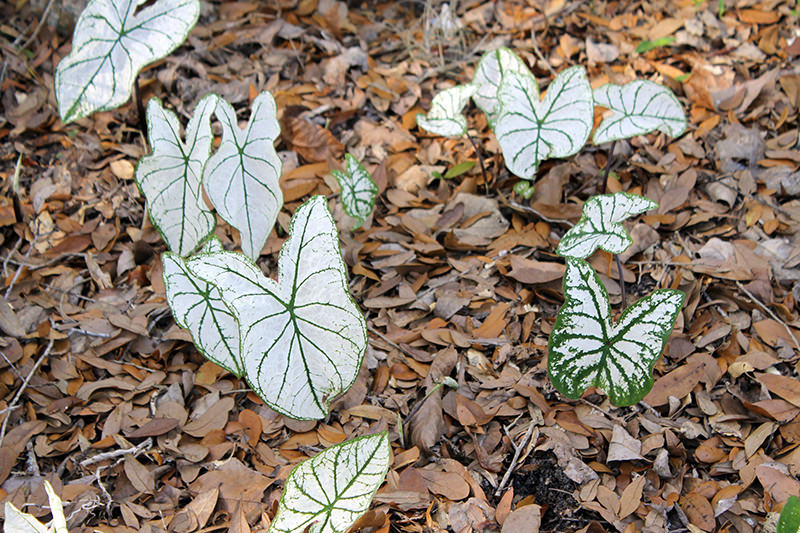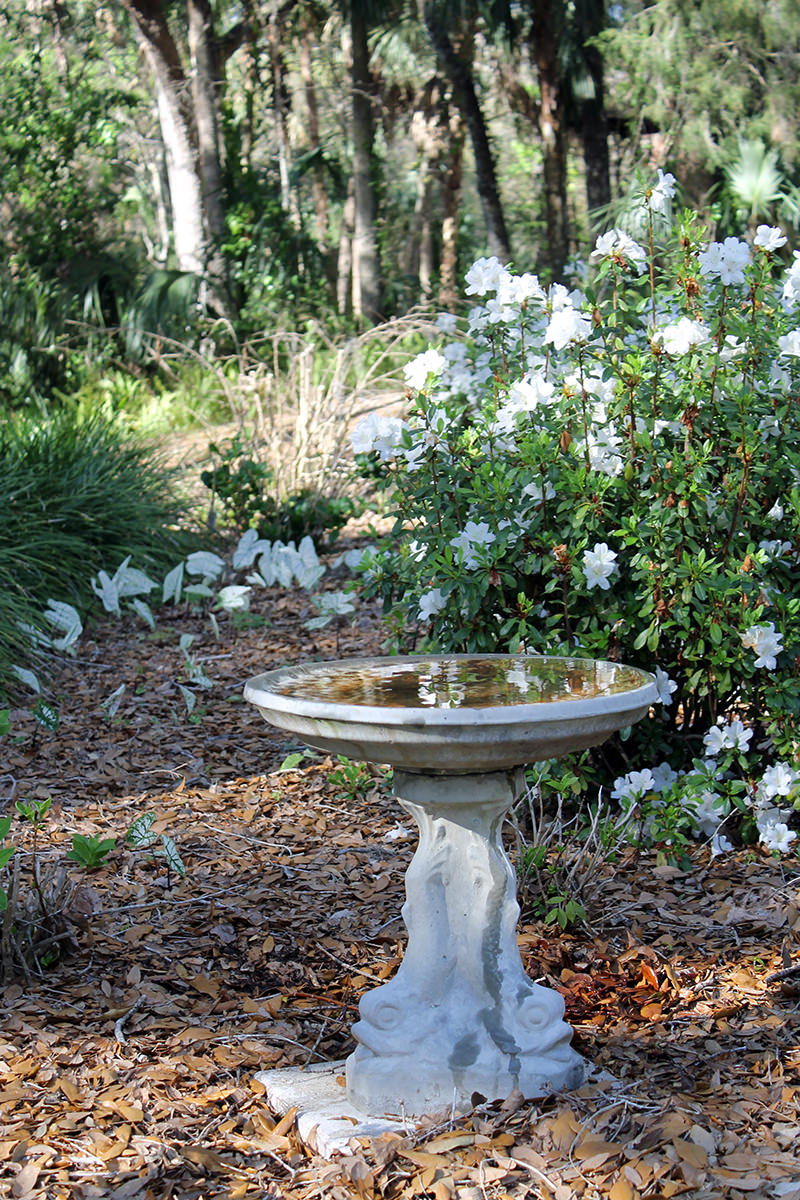 Soon everything will be busting out in full color!