I Wish you a Merry Quilt-A-long!
I've done it.  Joined another quilt-a-long. Crazy.  
Even joined the FB group.
Something I thought I'd never do again after finishing my Splendid Sampler QAL back in May.
Never say never!
This one is for Christmas!  I love anything Christmas! Plus I haven't made a Christmas quilt in years!
There's only 12 blocks.  Started August 1 and the last block comes out on December 5.
I CAN DO IT!
I pulled all of my Christmas fabric out (there is a bunch) to see if I could start with what I have in my stash.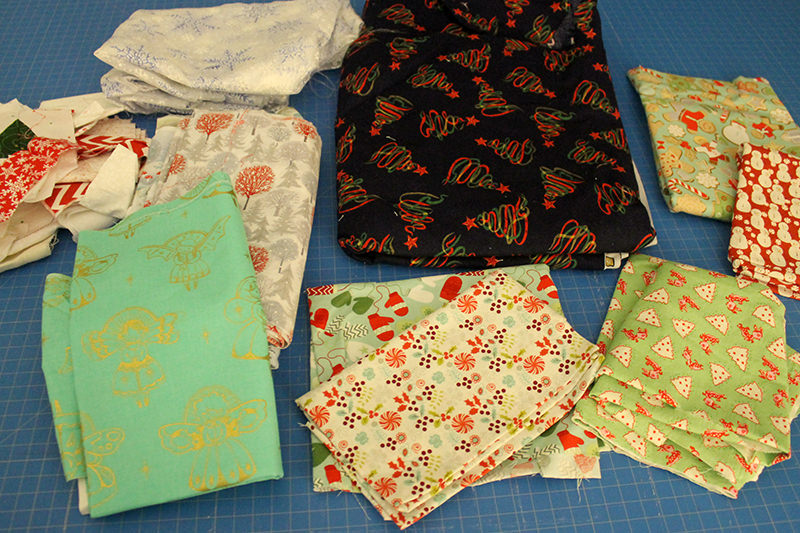 Hmmmmmm…..maybe…..maybe not.
Good excuse to buy more fabric!
The original post about the quilt-a-long is from Slice of Pi Quilts.  And the first block was introduced on August 1st by Quilt in Piece.
There are prizes involved!  Just have to get the block made and uploaded before the next block comes out.  Whoops, already missed out on that prize!
The next block came out on August 15th and was from Janda Bend Quilts.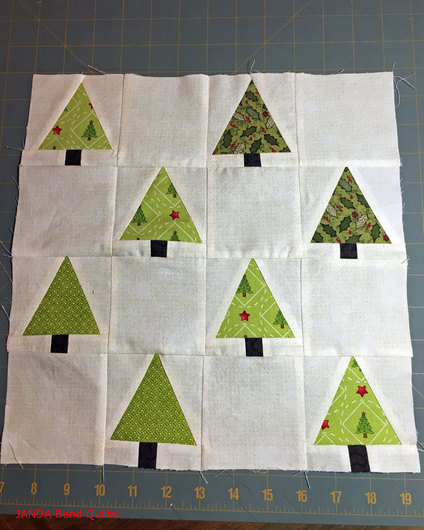 Anyhow…..
Shouldn't take too long to catch up.  These blocks are big — 12 1/2″ — which makes them a lot easier than the Splendid Sampler. Just gotta get my head into quilting mode. And, of course, I have to order new fabric, right?