I Wish you a Merry Quilt-A-long! Six Blocks Done!
First SIX BLOCKS done of the Merry Quilt-A-Long!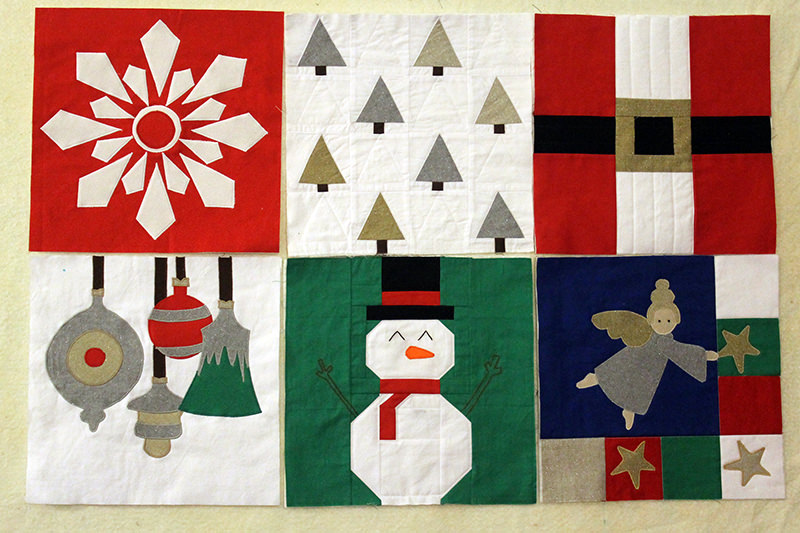 Only six to go!
So far they've been easy-peasy!
I had to skip block 3 when it first came out because I didn't have any red quilting cotton.
This is all I needed!  Those 4 little rectangles!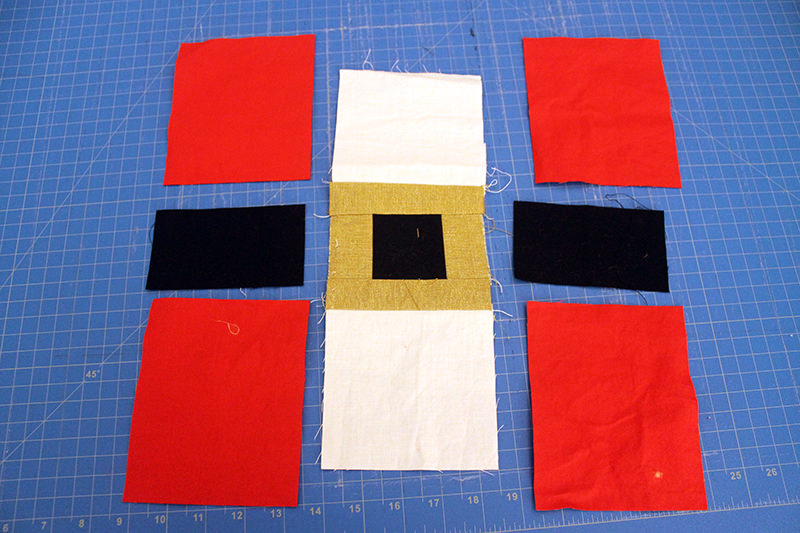 I had planned to order some Kona cotton from Fabric.com and Hurricane Irma headed towards us so I waited.  Finally finished up with that one.  And it was SO simple.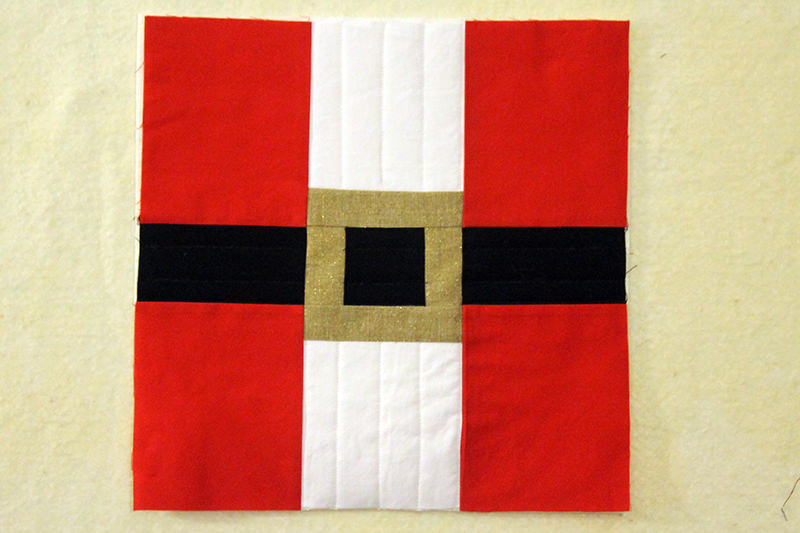 Cute!
Then I did block 5, the snowman.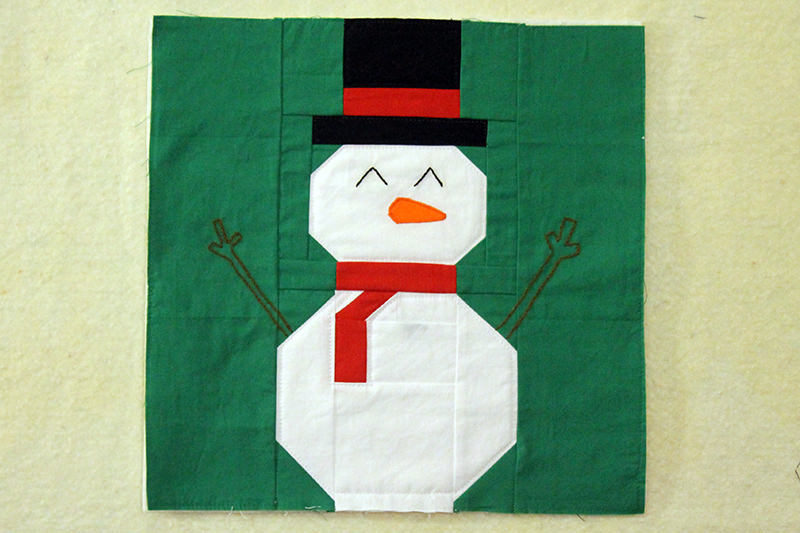 Also easy.  I just wish I had appliqued his arms rather than embroidering them.  They just don't show up. But, he's still cute!
Then the angel, block six was released on Tuesday. I added another color to the quilt — blue.
Started doing the patchwork and realized that blue along with my other colors made it almost patriotic!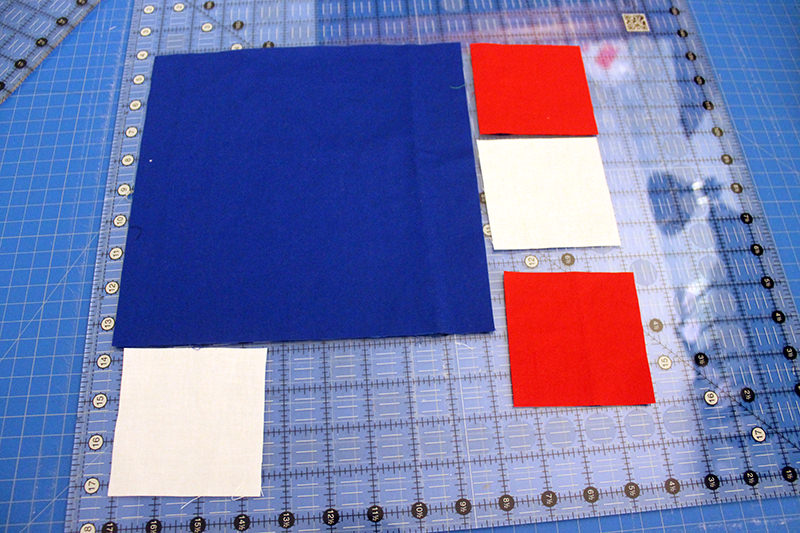 So I threw some green patches in.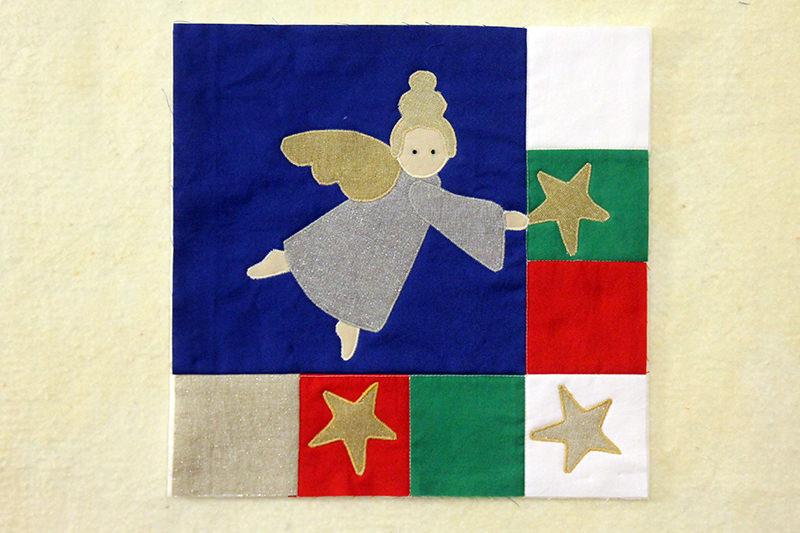 I was kinda pleased when this angel block was introduced.  I need to make the fairies next on the "Tell me a Story Quilt" and didn't know how the applique would turn out.  Another cute one, right?  Maybe I should call this my "cute quilt"!
I learned something new on the block.  The designer calls for stabilizer on the applique pieces and I had never used it.  So I checked that out.  She uses it so the fabric won't pucker up while satin stitching the edges so the fabric won't pucker.  I'm appliqueing these blocks with the batting on them so I don't have that problem.  But quite often if I put a light colored piece on top of the dark, the dark shows through.  Which is kind of ugly.  That happened with this tea towel…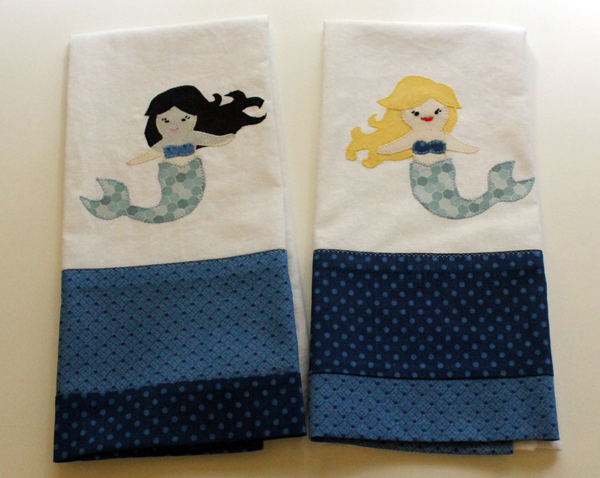 The dark hair on the mermaid on the left shows through the skin.
I did have some of the flesh colored fabric that had fusible interfacing on the back of it so I used that and the dark background doesn't show through!  Yeah!
This is being added on January 7, 2018.  The fusible interfacing on the back of the fabric causes the Heat 'n Lite bond to not attach properly to the fabric.  It attaches to the interfacing RATHER THAN THE FABRIC and the applique unravels.  I didn't discover this until I washed the first quilt.  I had to go through and satin stitch all the angel parts back down on BOTH of the "I wish you a Merry Quilt a long" quilts I made.  I further tested it on a piece of scrap fabric and it didn't matter what fusible interfacing I used–same results.  DON'T DO THIS!
One more thing…..when I first started this QAL, I decided to go with all solid colors–no prints. A reaction to all those crazy pieces I used for the Splendid Sampler.  But for this block and one other, I really wished I hadn't been so quick to announce that plan!  I thought the night time sky that I'm using in the "Tell me a Story Quilt" would be the perfect background with this angel.
So, I made another block!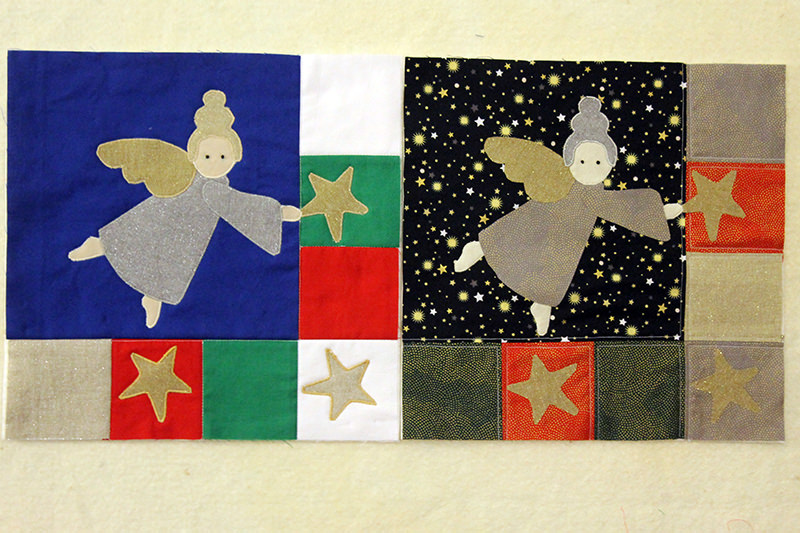 I like them both.  Maybe the silver-haired angel will turn into a tote or pillow.  Still need to applique the stars on the second block but I ran out of gold thread.  That will probably take me another 3 weeks to pick up!
Okay.  Two more blocks will come out in two weeks.
That's okay, I have lots of other projects to work on!