I Wish you a Merry Quilt-A-long! Block Nine!
Reindeer Games! From Snowy Days Quilting.
Poor Rudolph.  Kinda looks cross eyed!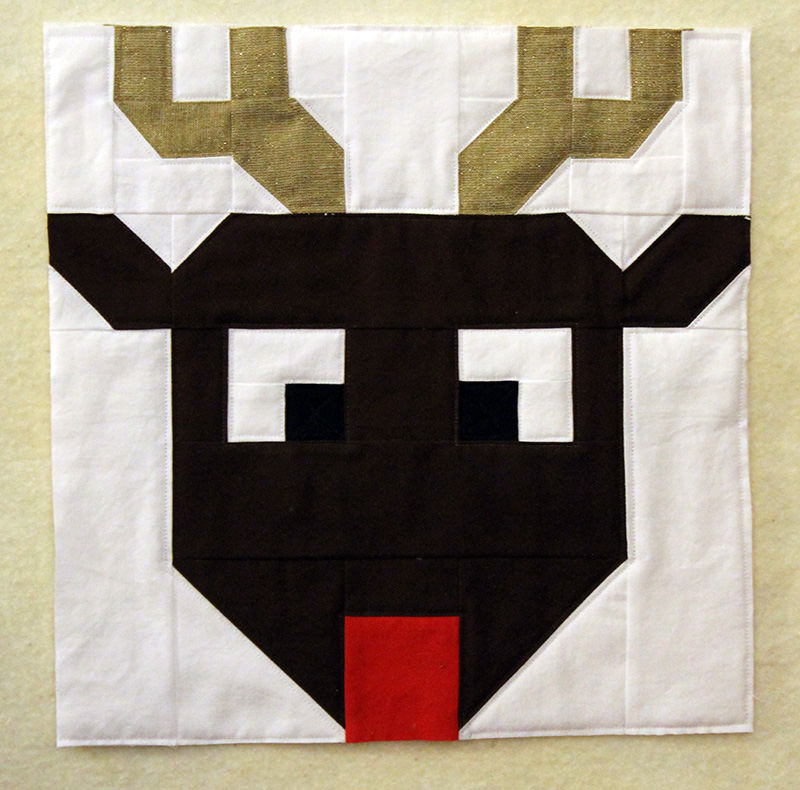 There are so many itty bitty pieces with this block.
Fortunately the instructions were very detailed.  The first step was to make sure you were actually sewing with an accurate 1/4″ seam.
I followed every step.  Each section that was finished gave the correct size for that piece and I measured all my pieces and made sure that they were correct.
That's probably why it turned out so well!
Nine done. Three to go! Next one is released on November 7th.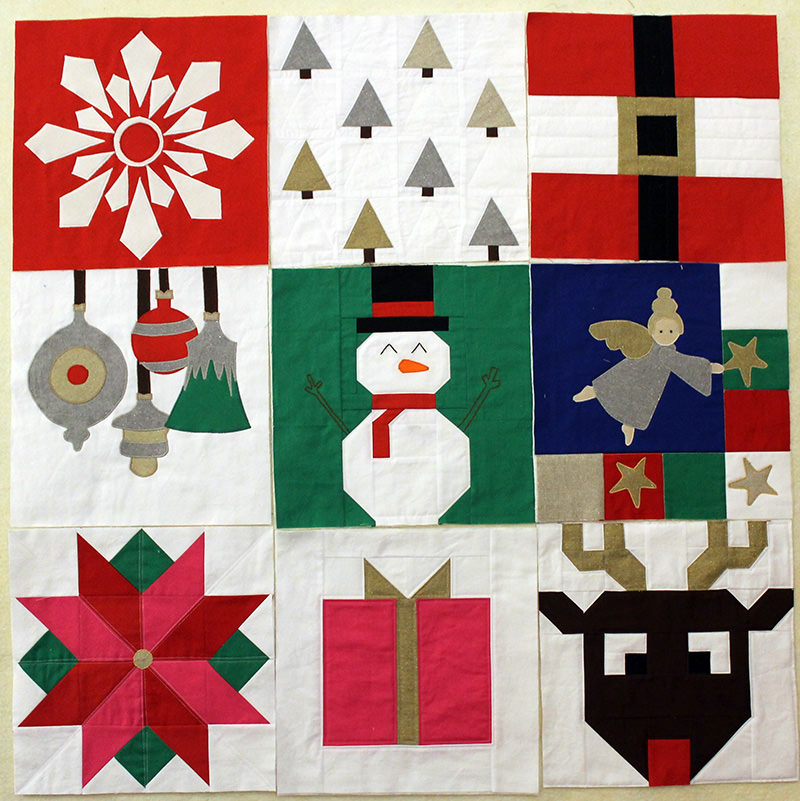 I'm caught up with this quilt and maybe can get to work on another!