I Love Home Quilt-A-Long — almost done!
Last Tuesday I mentioned that I was going to get all caught up in my sewing room.
Well….that didn't happen.
But I did just about get the I Love Home Quilt done!
From the beginning I didn't plan to finish the quilt the way the QAL is supposed to go.  First, because the final step won't be out until December 4th which is way too late!  I need to get this baby done!
Second, because I knew I didn't have enough white fabric.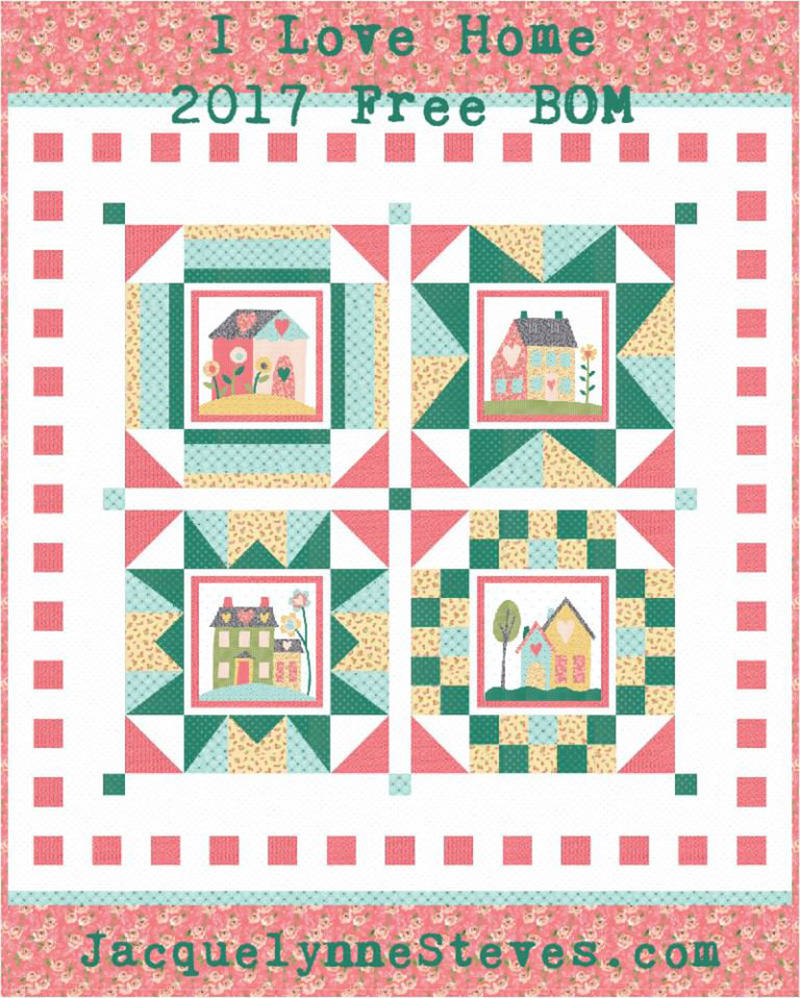 Since Jacqueline Steves, the creator of the quilt design, gave all the sizes of all the pieces in the preliminary instructions, it was pretty easy to figure out how the house blocks should go together.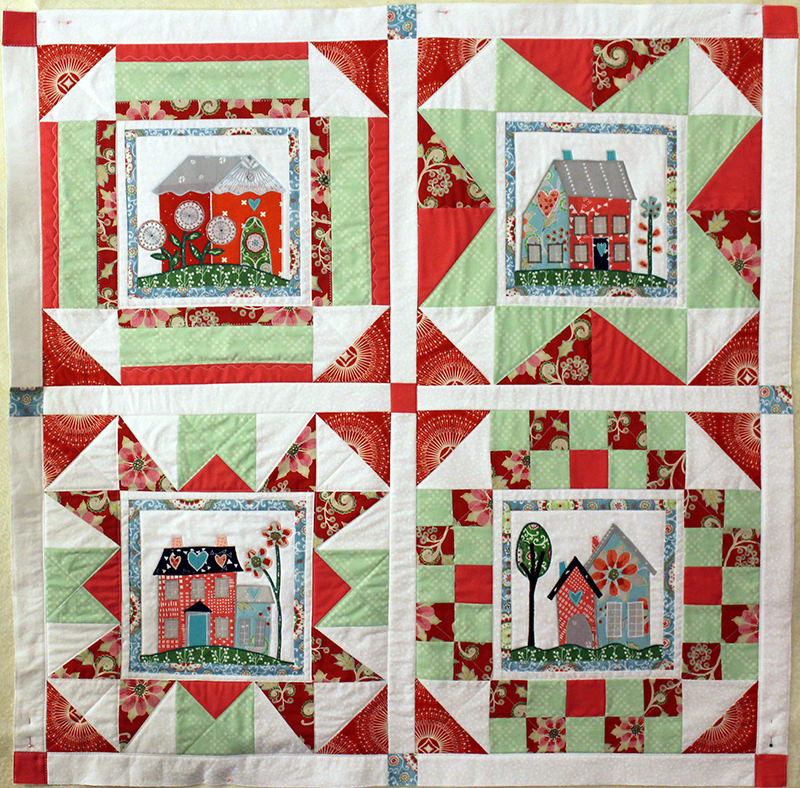 Then I finished it with borders of the green dotted fabric from Cotton & Steel.  I love that print and felt that since the inner section is so busy (but fun) I wanted to use a calm pretty material for the outside.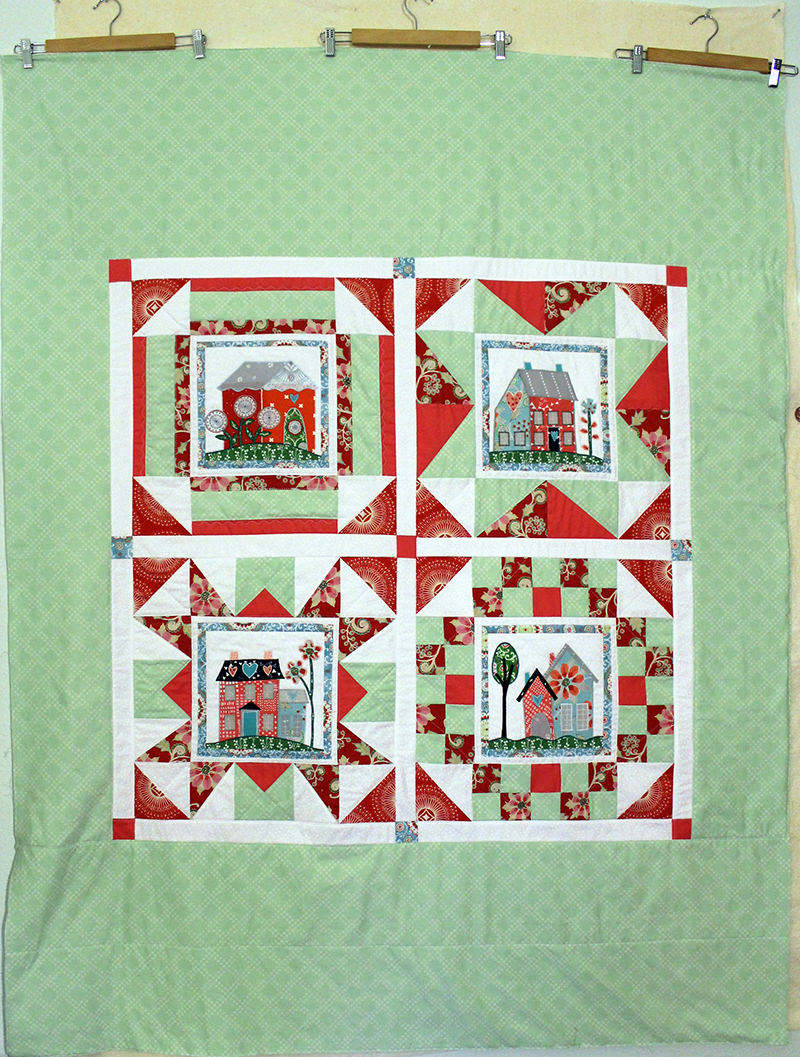 This photo isn't all that great.  I'll do a better job of pics after I get the backing and binding on. I already have both.  Since this is a nap quilt, I'm putting white minky on the back.  I love minky.  It's so soft and cushy for naps.  But it can be the devil to sew with.  I had planned on putting little white pom poms around the edge to finish it but was doing that on a different project and that stuff was sliding ALL OVER THE PLACE! Very frustrating. So now I'm just using the red poinsetta print that I ordered extra of for the binding.
But I can't really finish it because the next step is the label on the back of the quilt.  And I don't know who I'm giving it to yet!
More to come!