Where have I been?
Crazy town!  That's where!
But I think I'm back.
This is a busy time of the year for us.  Terry is the chairperson of the Homosassa Arts, Crafts, and Seafood Festival and I'm on a couple of the committees and also do the website. Plus for the last several weeks I've been volunteering at the the Old Homosassa Learning Center just about every day. But now the place is spruced up and we have programs and volunteers in place so I should be able to step back a little. Whew! Maybe I can get back to my sewing room!
I did attempt to put together Block 3 of the I Love Home BOM that was released on October 2nd.  I had aspirations of posting the completed block last Thursday.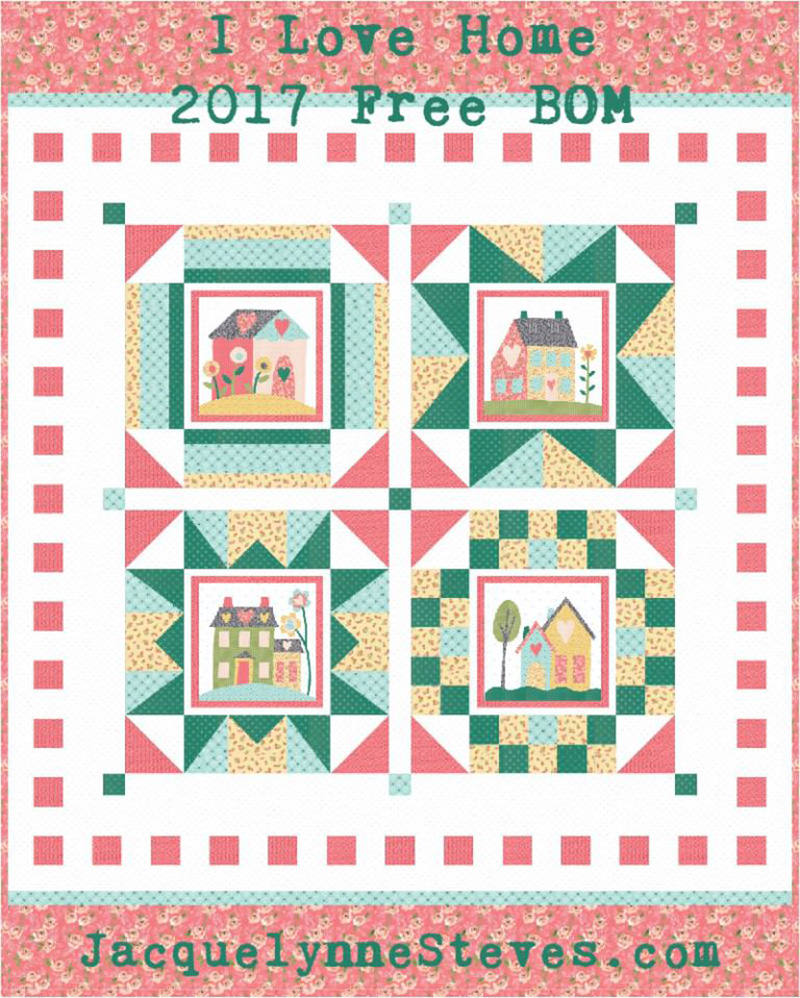 Obviously that didn't happen!
Because of those "Half Rectangle Triangle" Units.  Also known as HRTs.
I don't know if I've made these before.  I don't know how I couldn't have with all those blocks I did for the Splendid Sampler.
In the instructions, the creator of the BOM Jacquelynne Steves suggests making a few practice HRTs before starting on the pieces for the I love Home block.
One of the reasons I think I'm good at what I'm good at is because I follow directions.  I do not skip step 3 or 7 or substitute something.  I follow directions exactly. (at least the first time I make something–whether it be cooking, designing graphics, sewing, or quilting) So I figured if I followed the directions exactly I could make these HRTs.
And I did.  And they turned out perfect.  Really. They did.  The directions are very good and there's even a separate tutorial.
Where I went wrong was when I was trimming the HRTs down, I didn't leave the 1/4″ seam allowance on the first one.  When I realized I screwed up the unit, I tossed it to the side, turned off the light, and went into the family room.
I returned the next morning and attempted to replace that one by just making one unit.  (The directions are to make two at a time.)
Screwed that one up. Tossed it to the side. Turned off the light.  Went into the family room.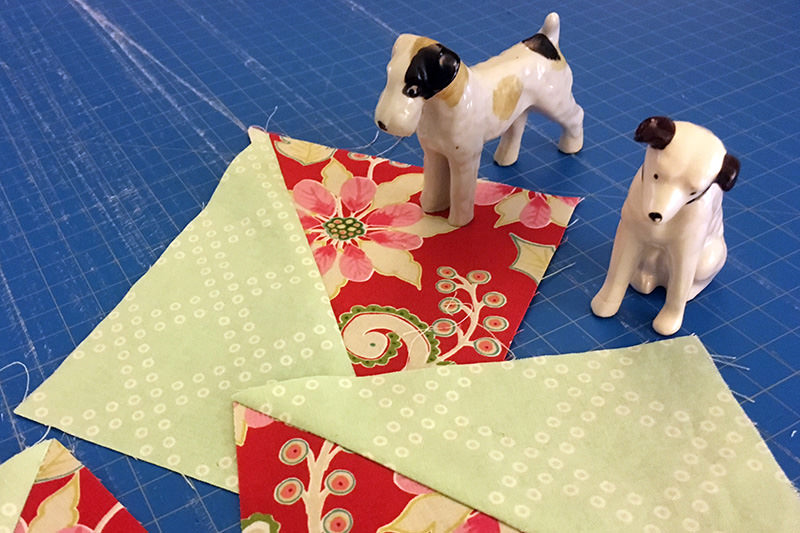 So this week started and I still hadn't finished those HRTs.  Went back to the tutorial on Monday, followed the directions, whipped a pair of HRTs up.  Stitched. Did some minimal quilting. And here is the final block!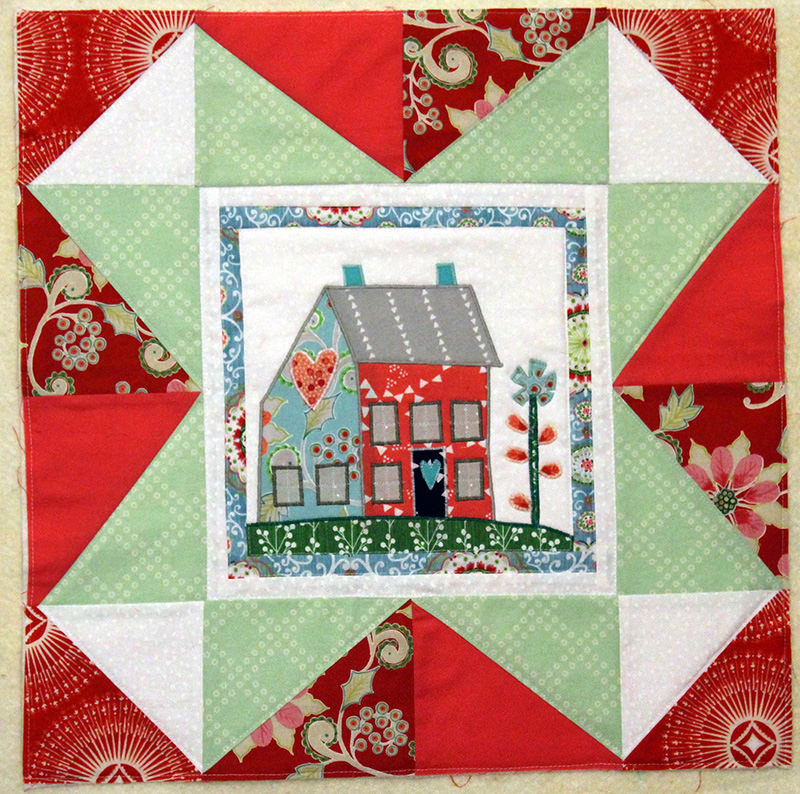 Now you might think all was well.  But….
I'm using a fat quarter bundle along with some charm packs for these little houses.  Because I screwed up the HRTs, I didn't have any of the red and pink poinsettia fabric left for the last block that comes out on November 6th.  (It's kind of a domino effect–once you knock down that first domino, I whole load of other stuff happens)
Fortunately, Fabric.com still had some of it left so I ordered a yard of it.  Along with some minky for the backing on the quilt.  And of course, more stuff, because I had to hit that level to get free shipping!!!!
And so it goes.
Hope to be back next week with more fun stuff!