One of my very favorites in my garden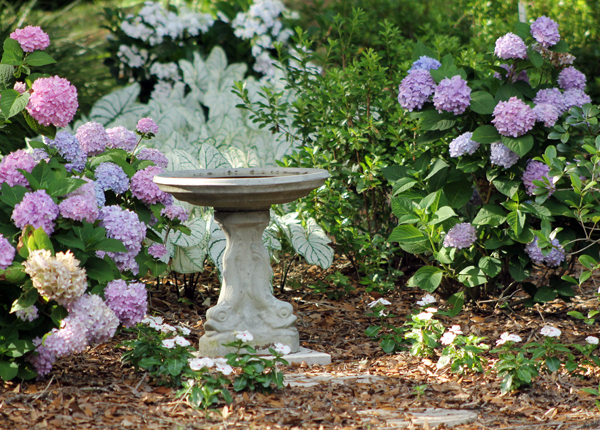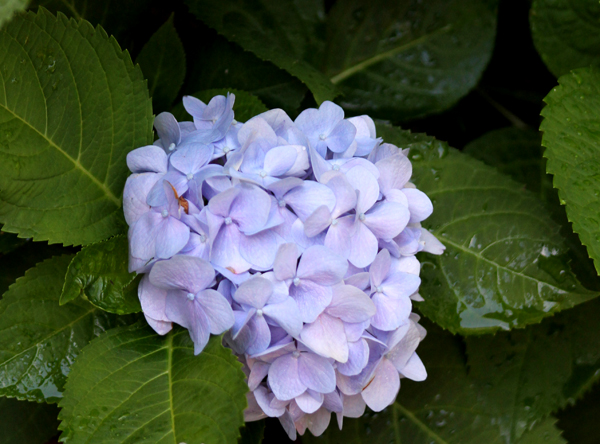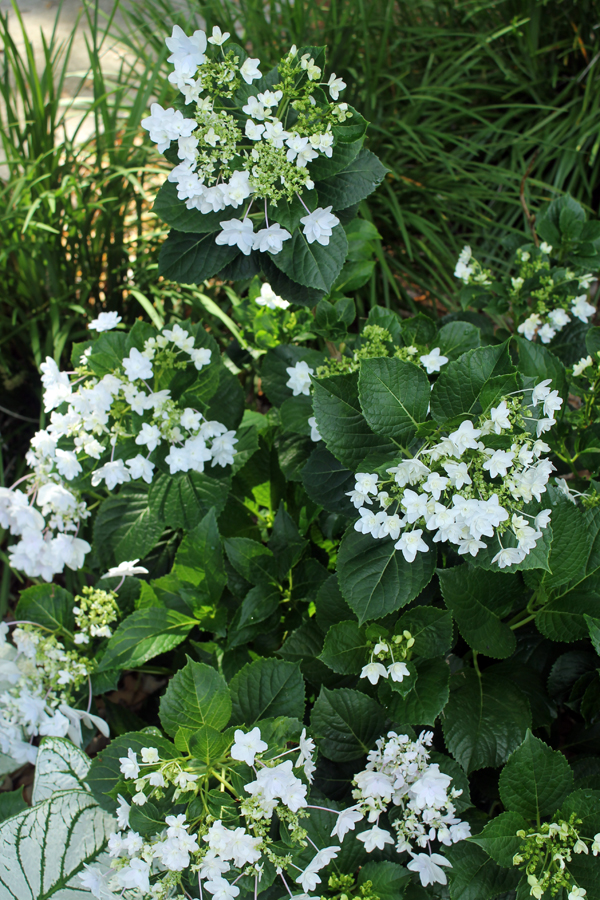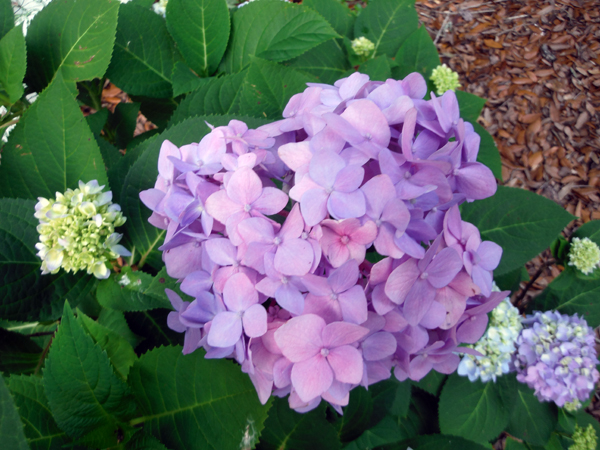 Do you know how easy hydrangeas are to root?
Easy-peasy!
Just cut some stems off of a mature hydrangea bush.
Dip the cutting into a rooting hormone.  Sometimes it's called rooting powder.  I've used two different brands but they both have the same active ingredient, Indole-3-butyric acid.  Walmart, Home Depot, Lowes–they all carry it.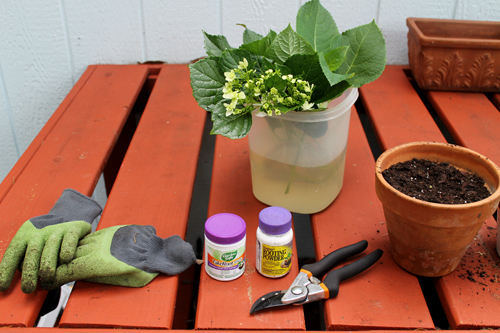 Have a pot ready with moist potting soil–I use Miracle Gro.  (I've experimented with other potting soils and you really can see a difference!)  You can just stick the cutting into the container but it makes the rooting hormone dirty eventually so now I pour it into the cap and roll the cutting around in it.  I make a hole in the soil with my finger then stick in the cutting and press the soil firmly around it.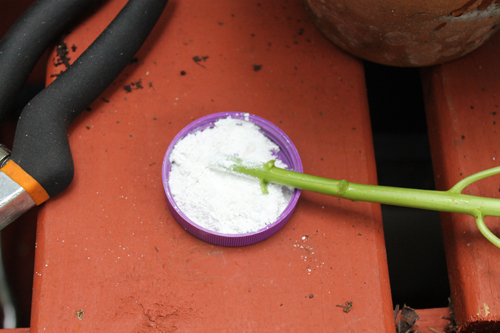 Next I put the pots in the shade and will keep them watered.  They will look dead at first, but in a few months, they should be thriving plants!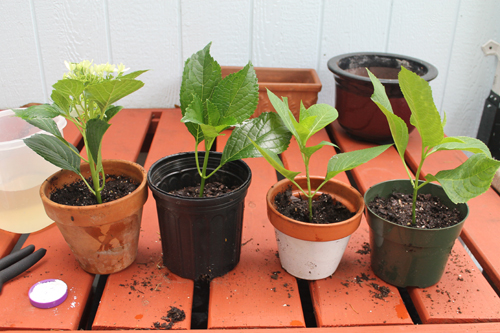 Since I'm on the subject of hydrangeas, let me give you a few tips on how I take care of them. They like morning sun and a LOT of water!  I tried planting them in the shade but they didn't bloom nor thrive.  They will live with afternoon sun but not happily.  If they get droopy, water them–then ignore them.  They will be all perky again the next morning.
The type of hydrangeas that I have bloom on both old and new growth so I can cut them for bouquets and still get new flowers.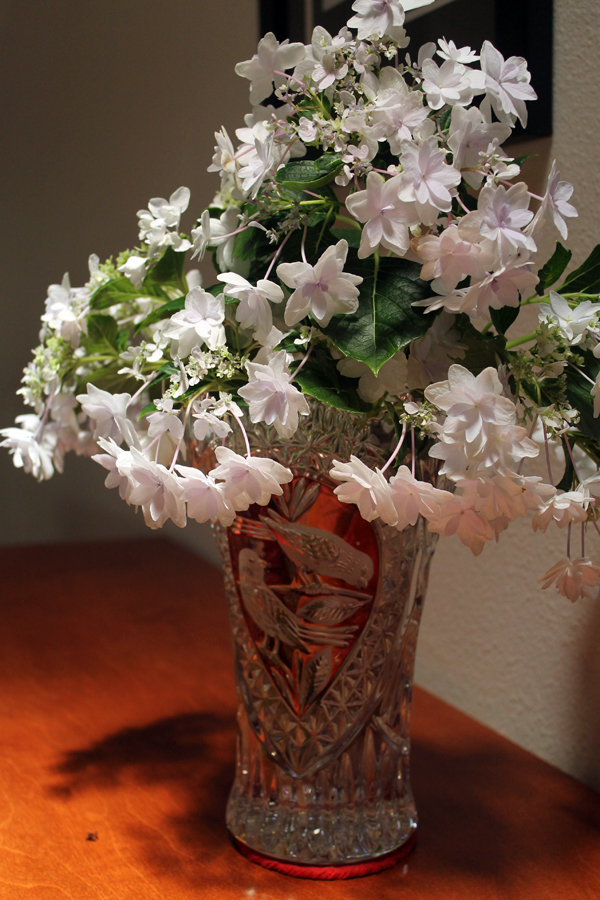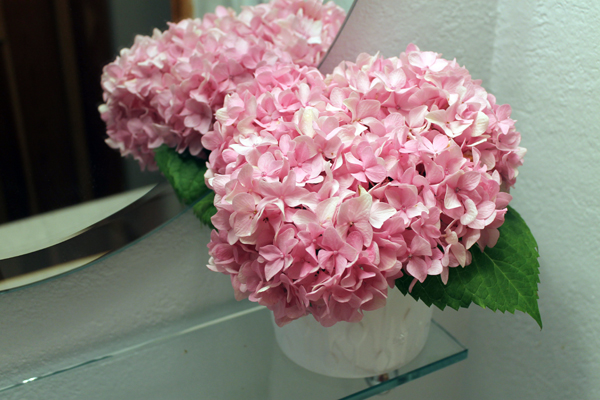 You can also dry the blooms which I usually do right before our first freeze is predicted. (Which is many many months from now!)
Love hydrangeas!