Last Saturday, I was looking for the instructions for the beer boo bag that I made last year.  Took awhile to find them since I hadn't put it under the "tote" category.  It's there now!
Had a Halloween party to go to and, as usual, waited until the last minute to pull a hostess gift together.  Thought I'd just make another beer boo bag but there wasn't any cool Halloween beers in our little grocery store!  What!  The party has a pirate theme and there weren't any pirate beers either.  Ended up buying a bottle of red wine that looked a looked a bit scary.
We threw a Halloween party for the kids at the Old Homosassa Learning Center on Saturday afternoon so that's where I headed after getting the wine.  And then didn't have enough time to actually make a wine bag.  Whoops!
So I did the ultimate easy peasy wine wrap.  Had this panel in my stash.  Mr. Bones.  (Sometimes it pays to order too much fabric!)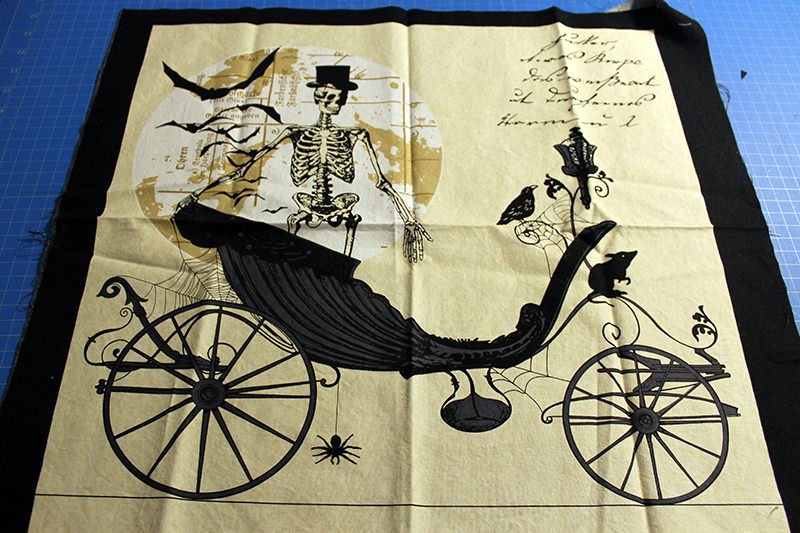 Hemmed the edges, rolled the bottle.  Tied it with a ribbon.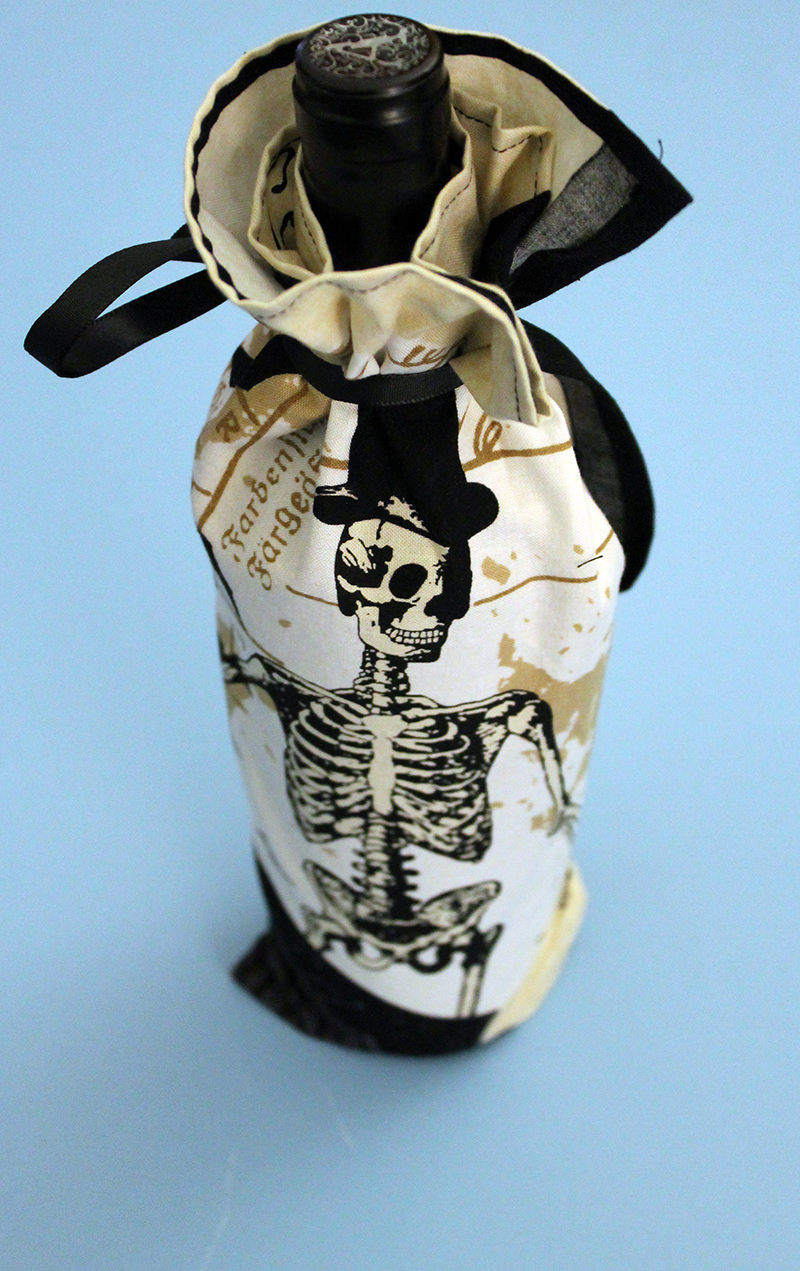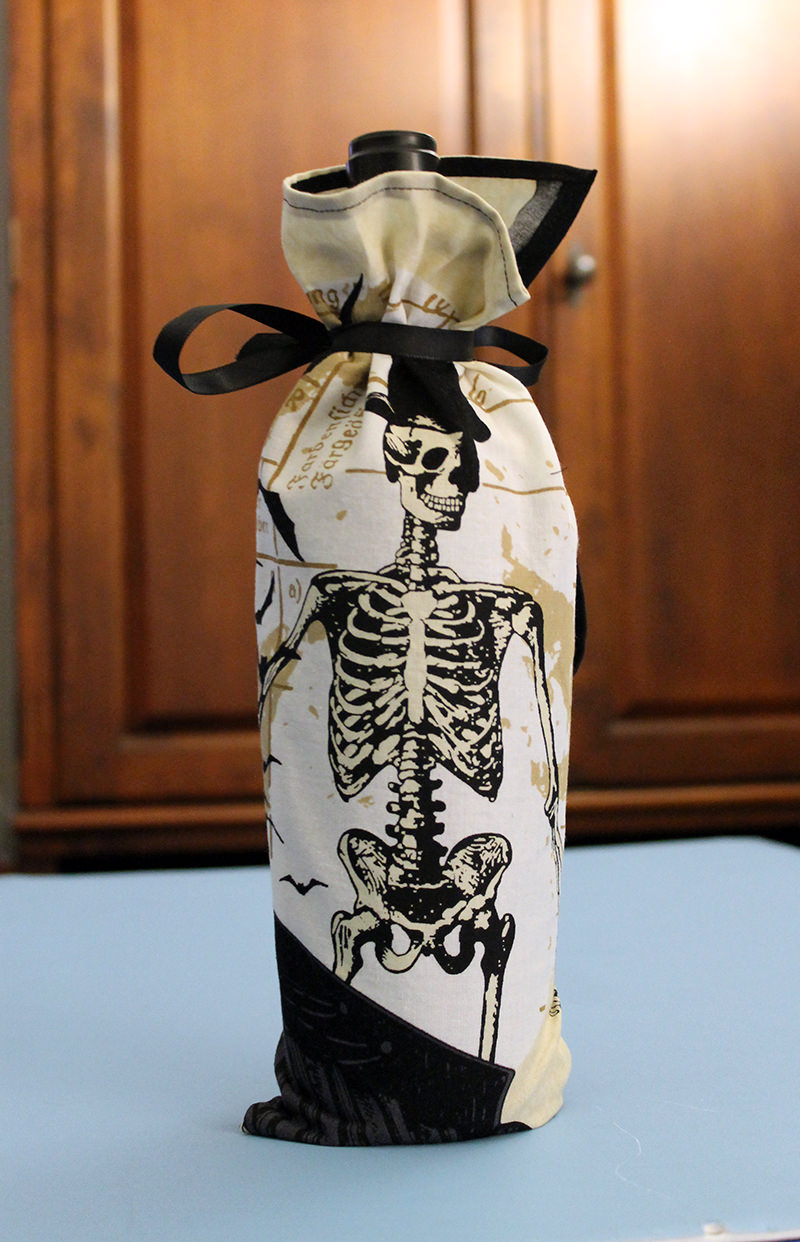 Last year's party had a zombie theme.
Here's bad Betty, the zombie.  She was in the yard along with many other horrible creatures.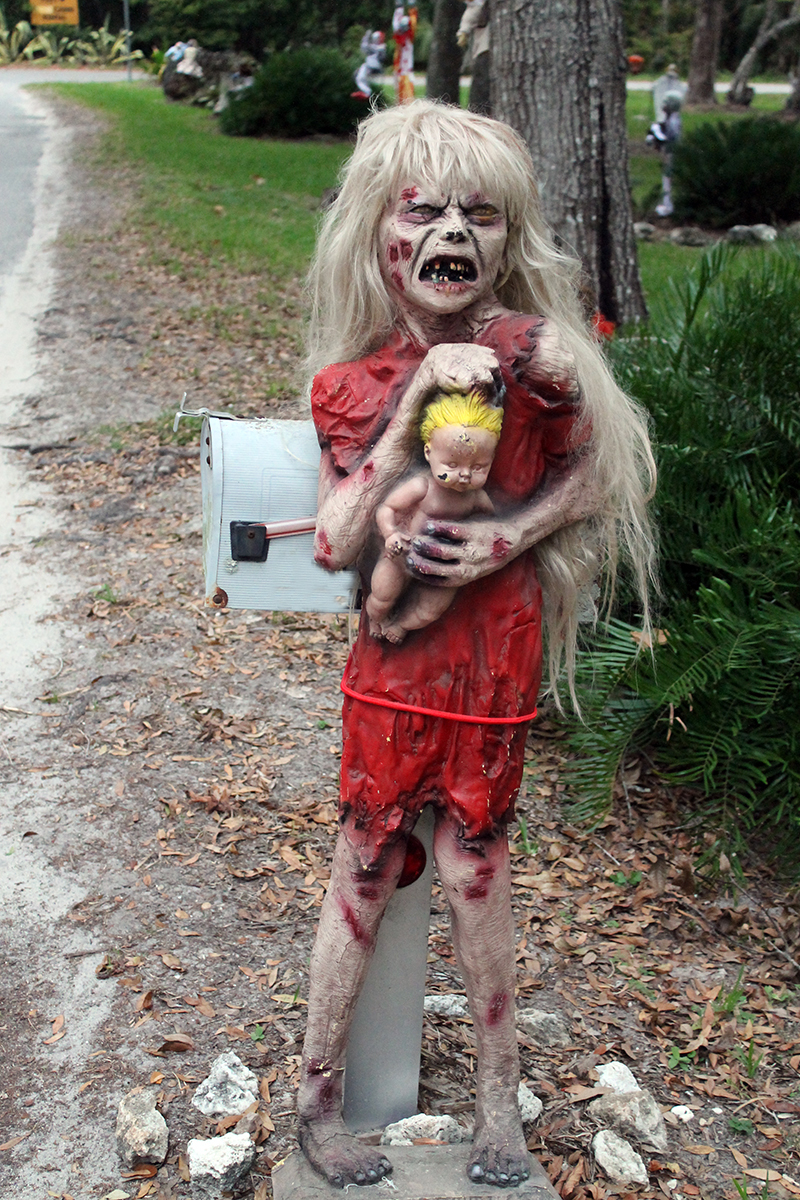 Here's my grand prize winning costume.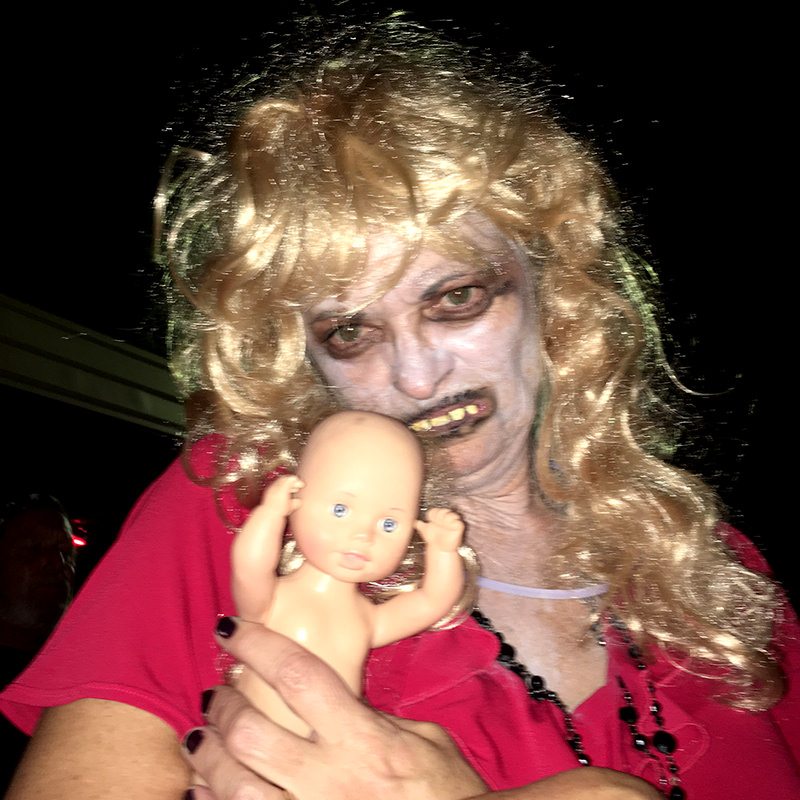 And here's my non-grand prize winning pirate costume this year.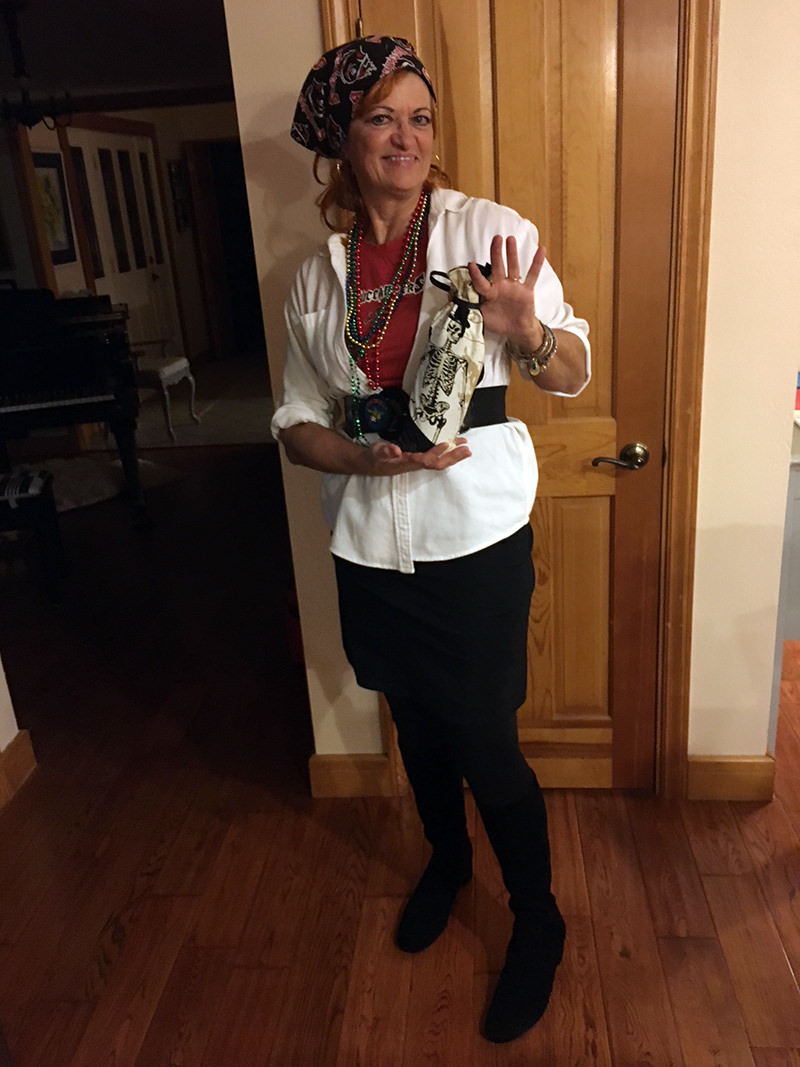 Me and the Bucs.  Both losers!
Arghhhhh!
Happy Halloween!