Since I'm in North Dakota with NO sewing tools, I couldn't make any progress on my "Down the Rabbit Hole" quilt.  But I did find some pics to share with you.
I don't have a lot of display space in my office/sewing room so I don't hang mini-quilts.  My walls are taken up with shelves, a design spot, a bulletin board, and storage.  But the wall by my sewing machine was begging for some decoration.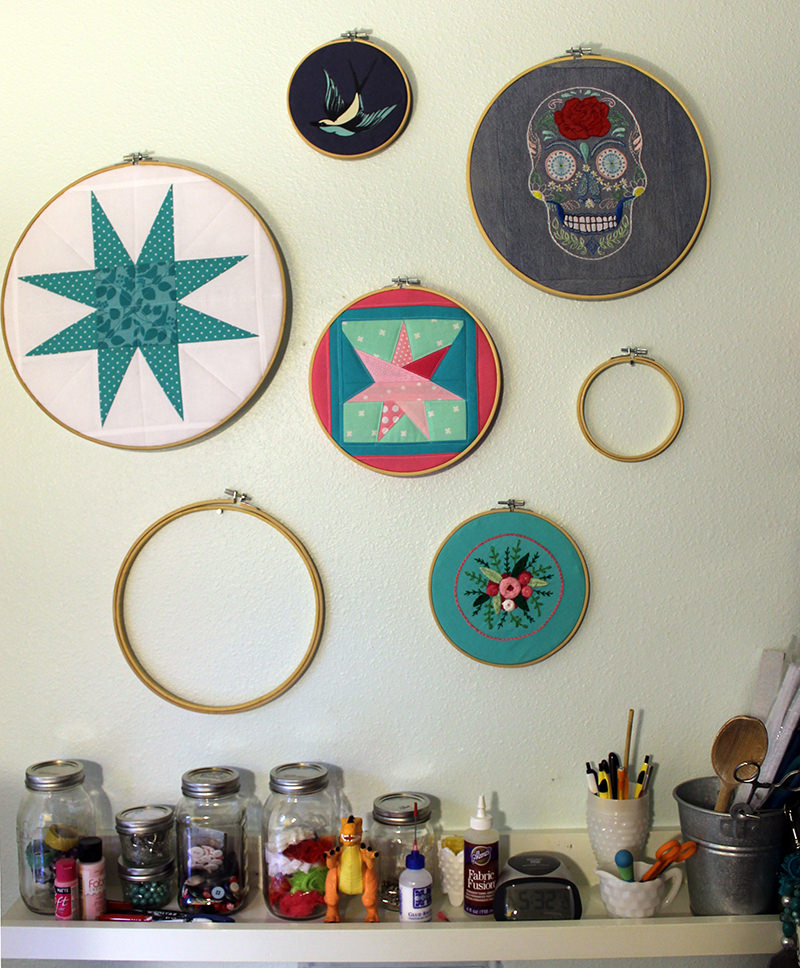 Sometimes I make stuff and throw it in a basket because I don't know what to do with it.  Now I can display these mini works of art!
You might remember this embroidery I was working on a little more than a month ago. I actually followed the instructions to glue it into the hoop.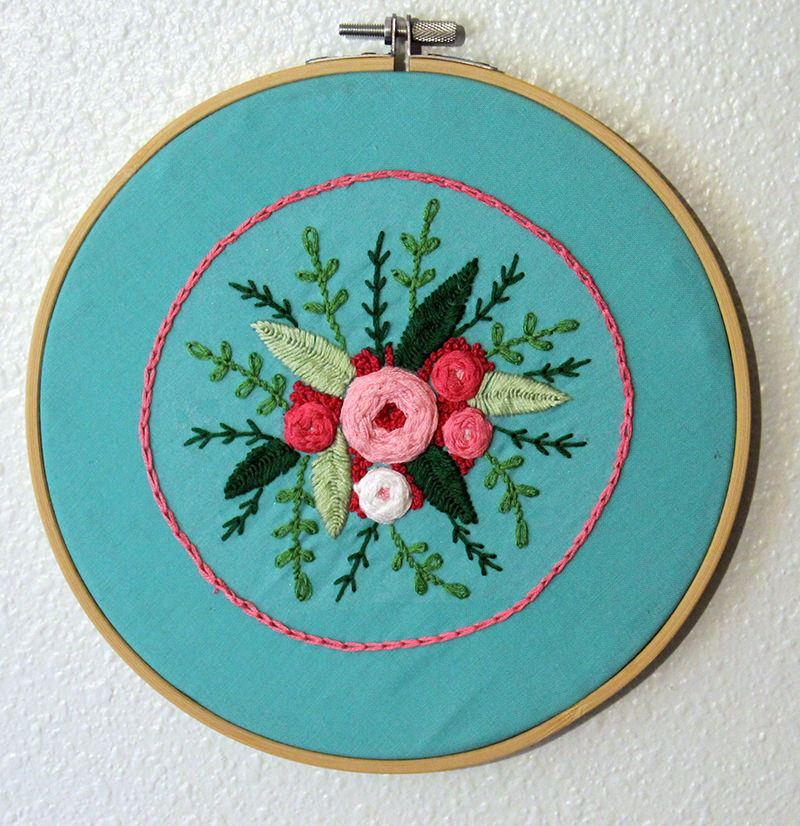 Then I made this 7-point paper pieced star out of some small pieces of fabric I had.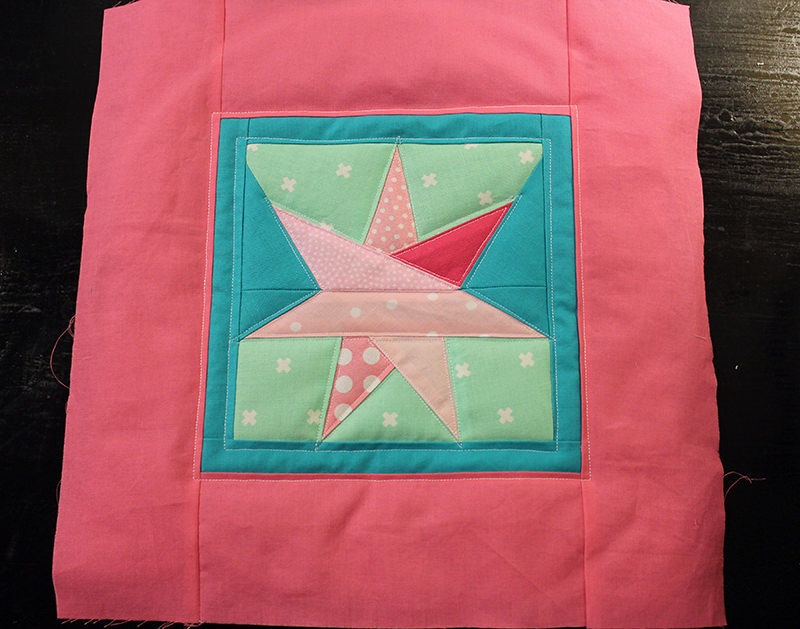 When I attempted to glue this one into the hoop, the batting wouldn't stick and then because I used too much glue, it seeped through and discolored the block.  Bummer.  I trimmed it down and basted it into the hoop with thread.  Wasn't risking more glue mess!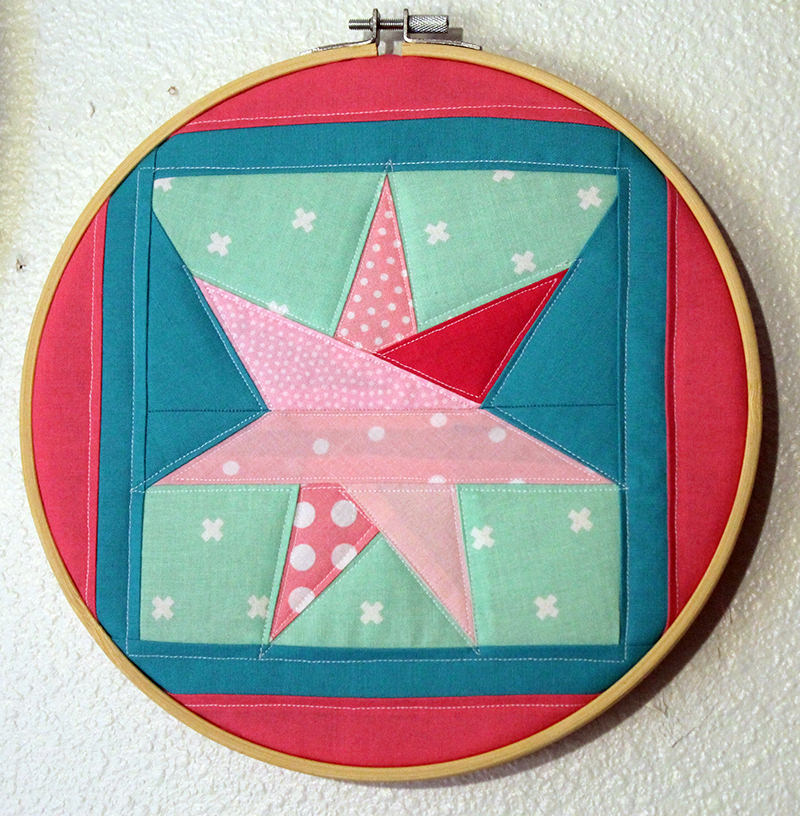 This one is practice for a future quilt.  I found the pattern in both regular patchwork and paper-piecing.  I haven't tried the paper-piecing method yet.  This was pretty easy and makes a nice big block.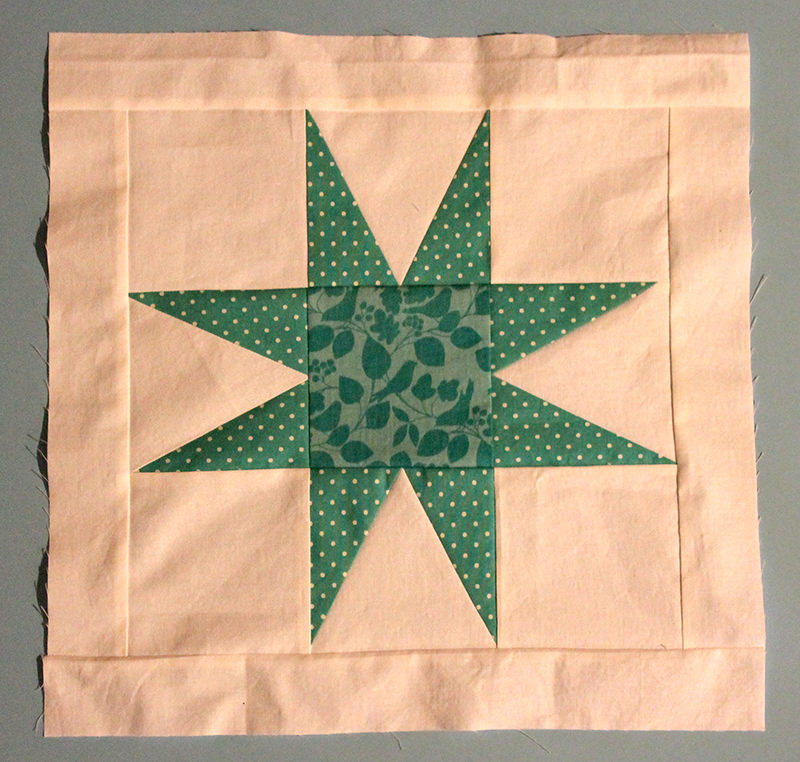 I didn't even attempt the glue on this hoop.  Learned my lesson.  Batting and Fabric Fusion permanent glue do not play well together!
I have a couple of empty hoops and I can quickly change the others out by cutting the basting thread.  The only one that's permanent is the embroidery flowers and I love that one so I don't think I'd change it out anyhow!
Just a little corner of pretty to brighten my day!