So I bought these tea towels on a treasure hunt–
That were too cute to use as tea towels.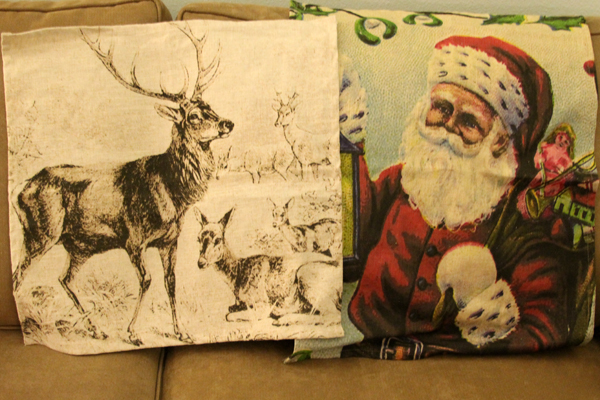 I turned the first one into a pillow.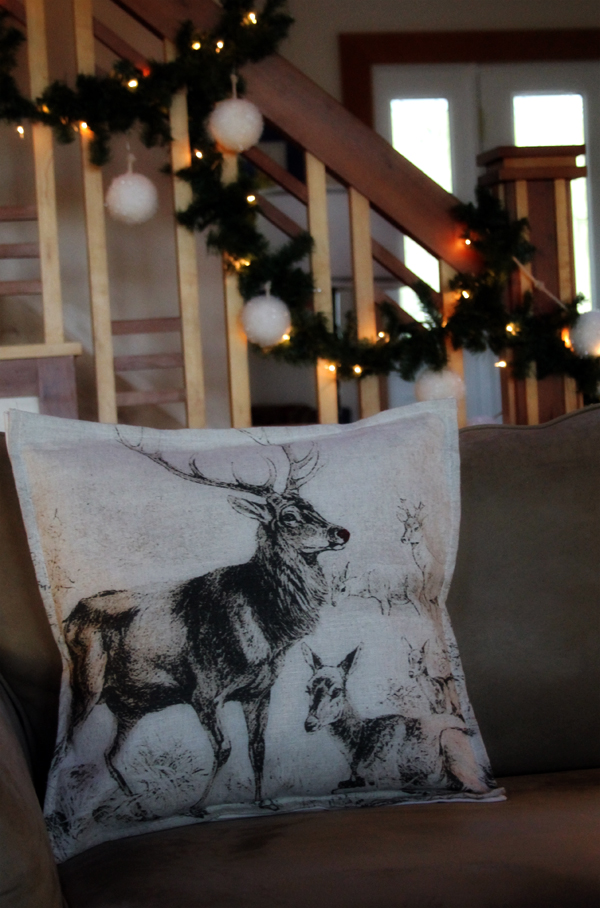 And I love it, even though Rudolph kind of looks a little like he has a bloody nose.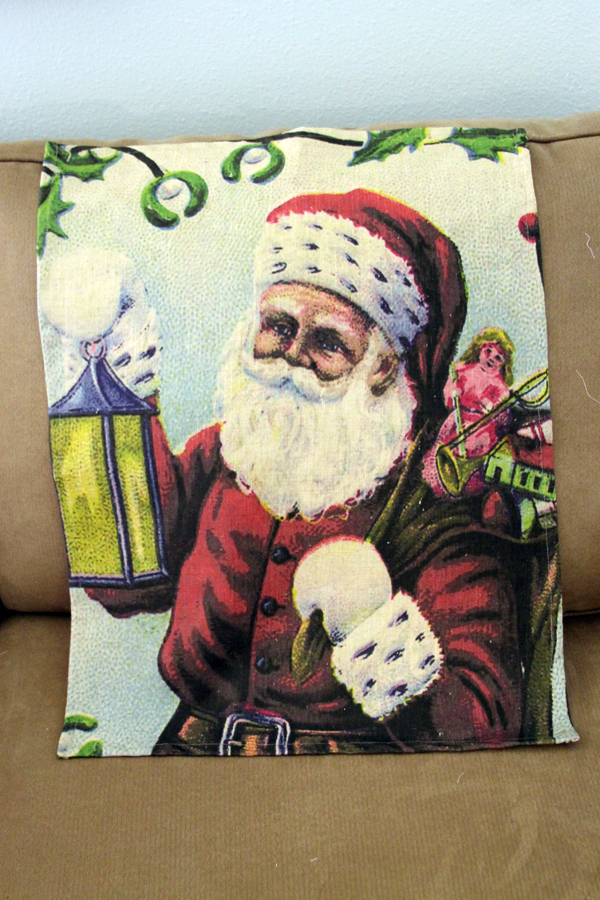 And the second is now an apron.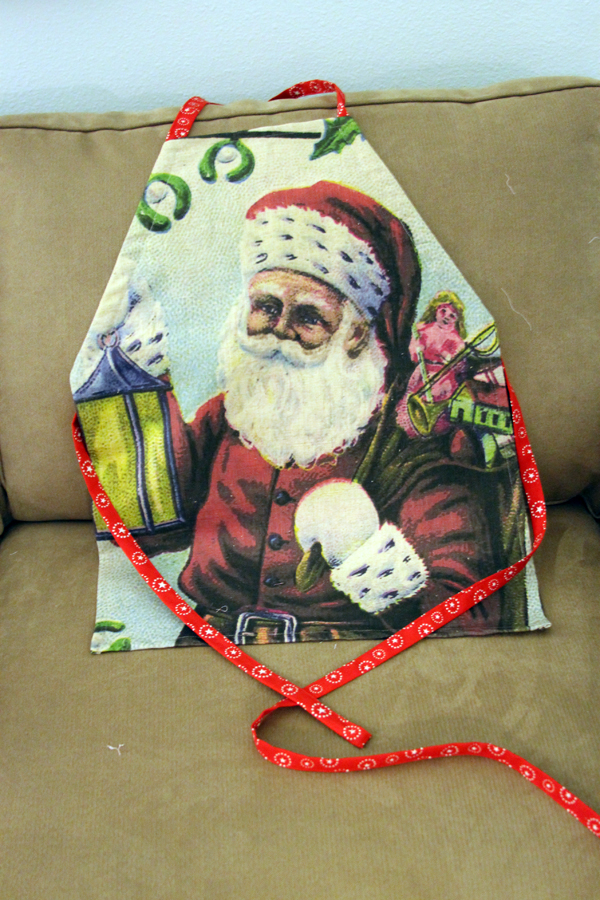 I followed the two part video tutorial from Missouri Quilt Company.  There's also a PDF that you can download if you don't want to watch the video.
This is beyond easy-peasy easy.  You could seriously make this in a very short afternoon. I did.
My tea towel was smaller than the one the tutorial uses but I followed the same measurements in the video and it still fits an adult.
Just in time for Christmas baking!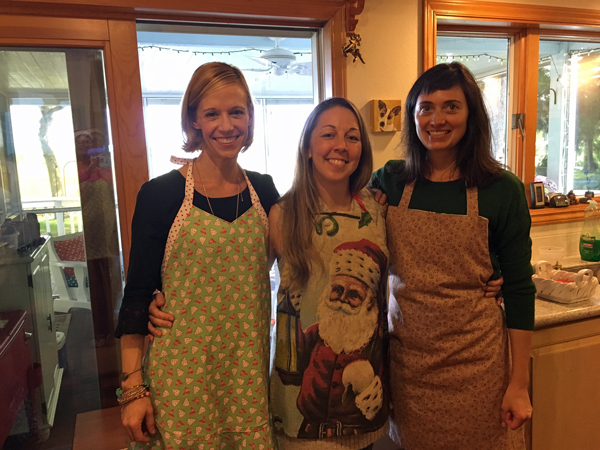 Look at those lovely models.  The two on the left are my daughter-in-laws Karen and Kathryn.  (I have one more daughter-in-law Lauri but she was stuck in the cold white north) And that's my daughter Jes on the right.
I made the apron on the left using the OH Joy! by Penny Rose fabrics by Elea Lutz for Riley Blake.  I had a pattern from Simplicity. I've made a few other times.
.And I made one for me, too.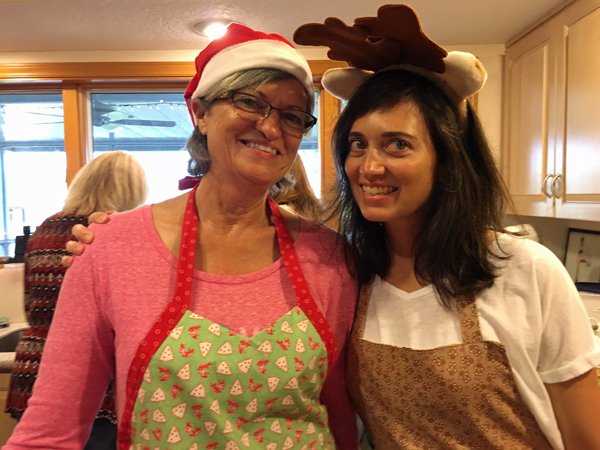 The apron on my daughter was made by her mother-in-law, Terry.  I like that style better than the Simplicity  and Terry said she'll send the pattern to me.  Looking forward to trying her version.
And Terry made herself an apron and she's modeling it here.  Yes she likes cats!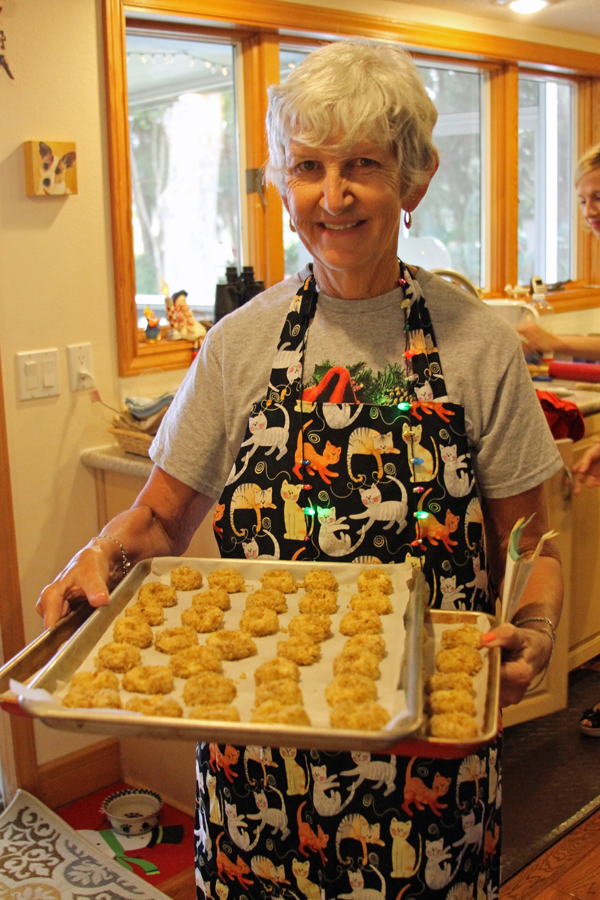 Terry nor I made this apron! But it did make us laugh!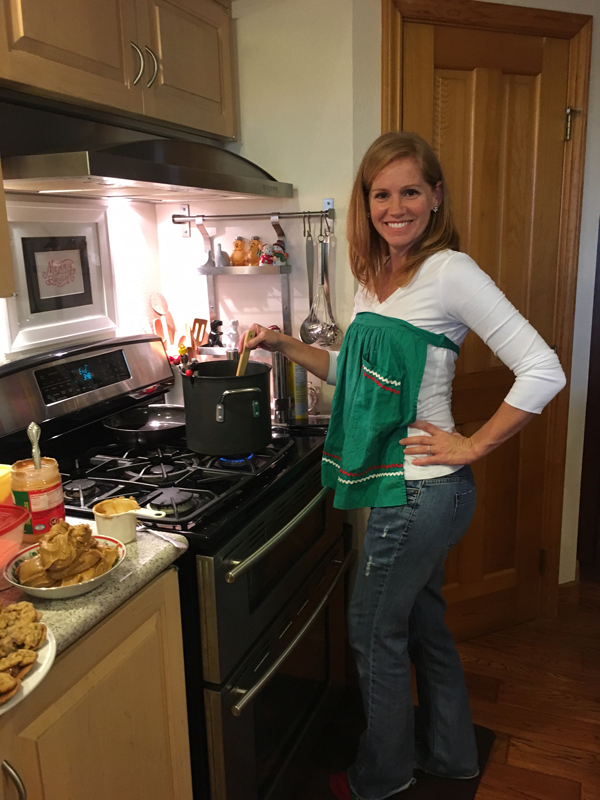 And we made a LOT of cookies!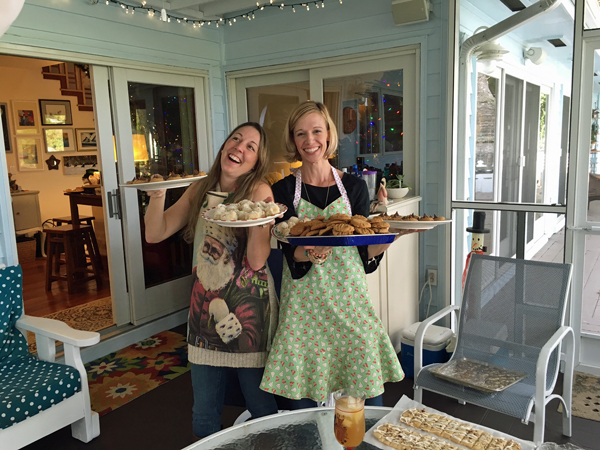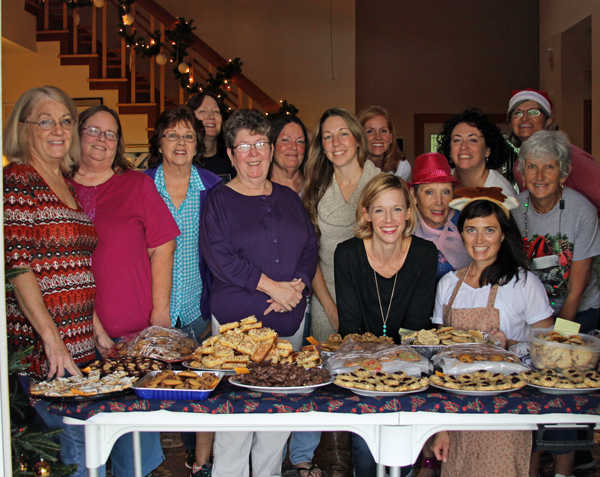 Hope you have as much fun as we did during your Christmas cookie baking!