I've been volunteering at the Old Homosassa Learning Center for the after-school program 3 days a week since the beginning of January.  I worked there last year occasionally and never expected to make such a time and energy commitment but the Learning Center needed a new program and I took it on.
There's a different "leader" each day and mine is Wednesday but I still come in on Monday and Tuesday just to help out.
Everything is free of charge at the Learning Center.  We had four guitars donated so on Wednesdays we have five kids that come in for guitar lessons provided by another volunteer.  A woman that is a music teacher is retiring this year and has offered to give free piano lessons.  Now I'm spreading the word that we need a piano.
Kids that come in that aren't in the guitar class get help with their homework then I teach them how to sew. Little easy-peasy things now.  Working up to harder projects in the future.
My friend Connie is the leader on Tuesday and decided to start a Project Runway type of class.  She brought in a bunch of fun clothes and asked the kids to reinvent them.  Tops were cut off of dresses and stitched to bottoms.  Bottoms were turned into tops.  Lace bits and flowers were added here and there.  A spiderman mask was discovered in the storage room and Jed was off making a costume.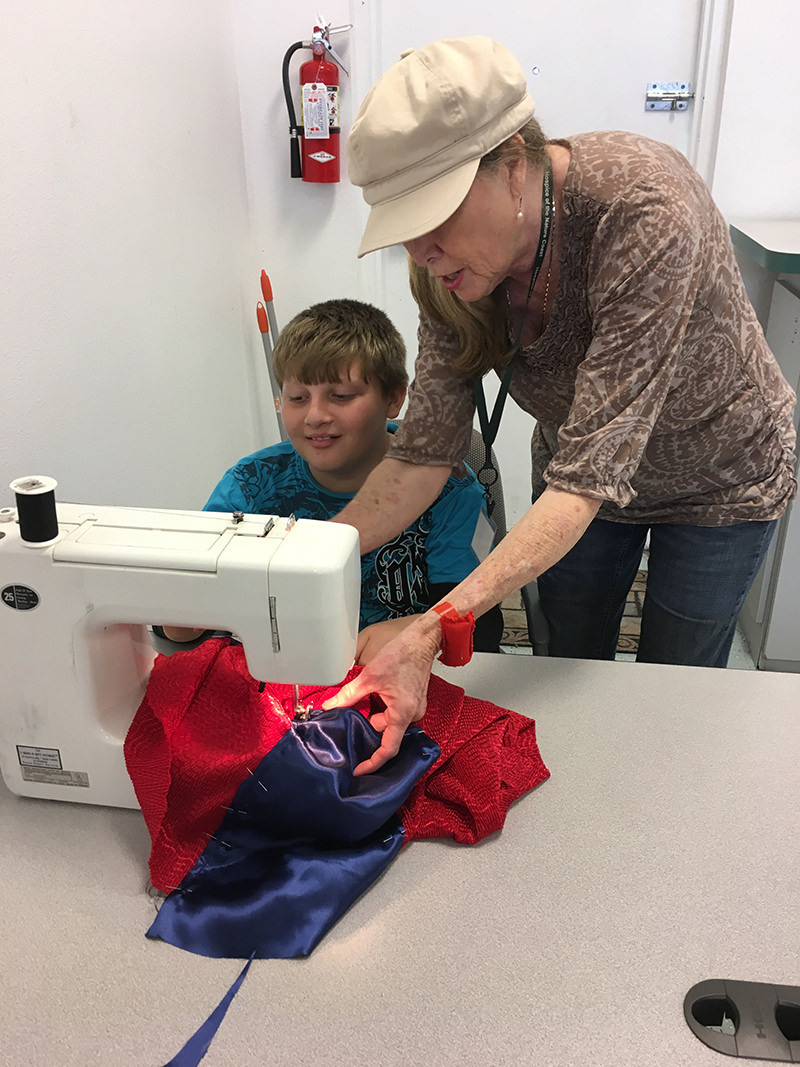 Connie did quite a bit of the work but the kids did learn to use a sewing machine and found out that they were quite creative. They even picked the name for the show!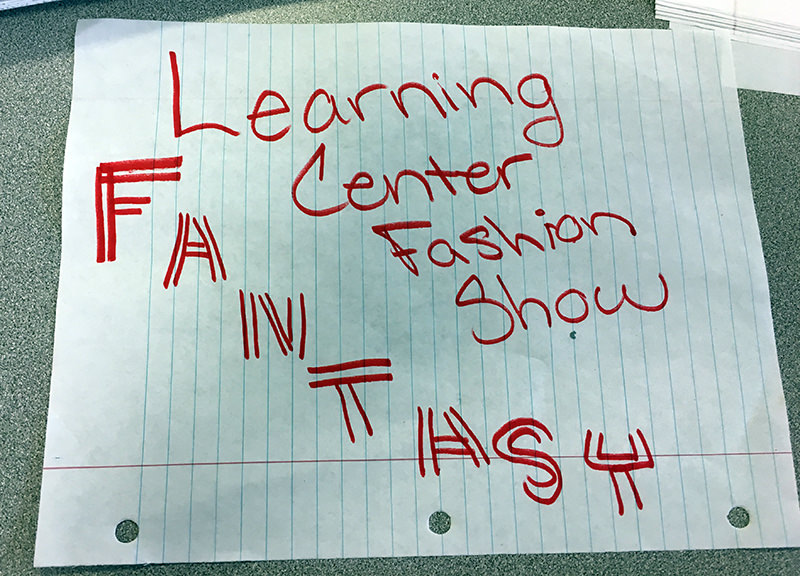 Unfortunately, two of the girls moved out of state the week before the show.  And another young designer went MIA.
We still had Jed!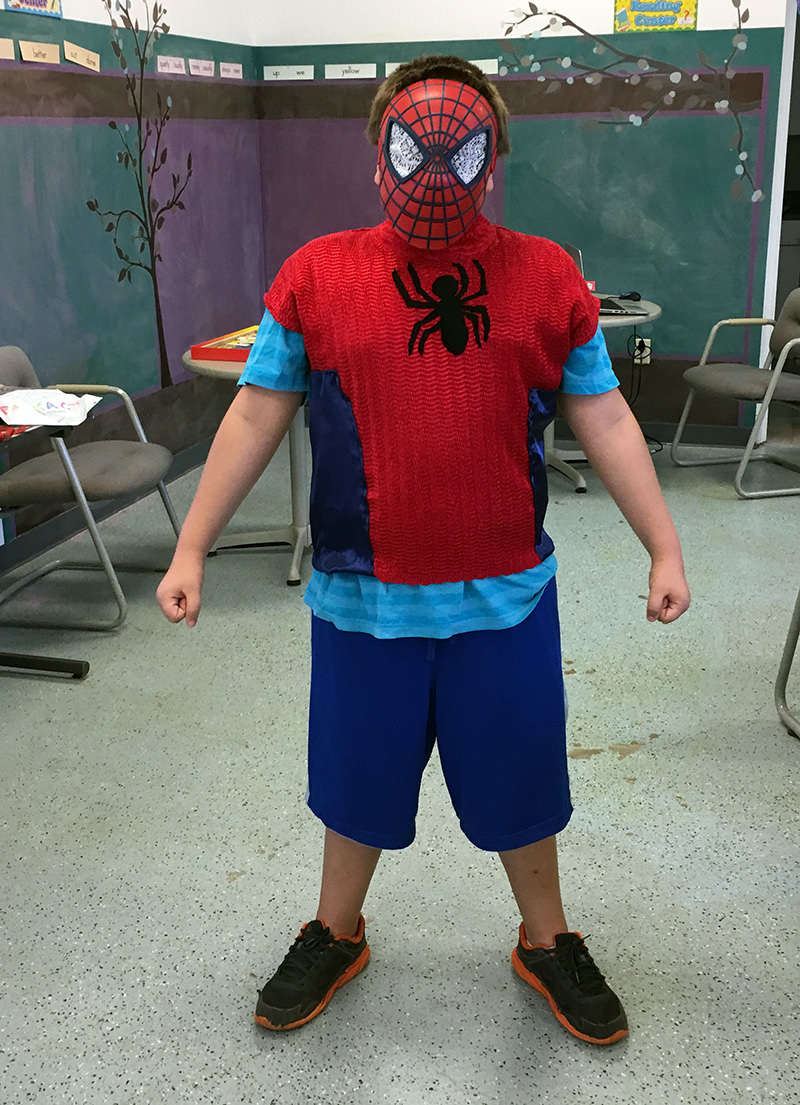 And Jed's mom Margi!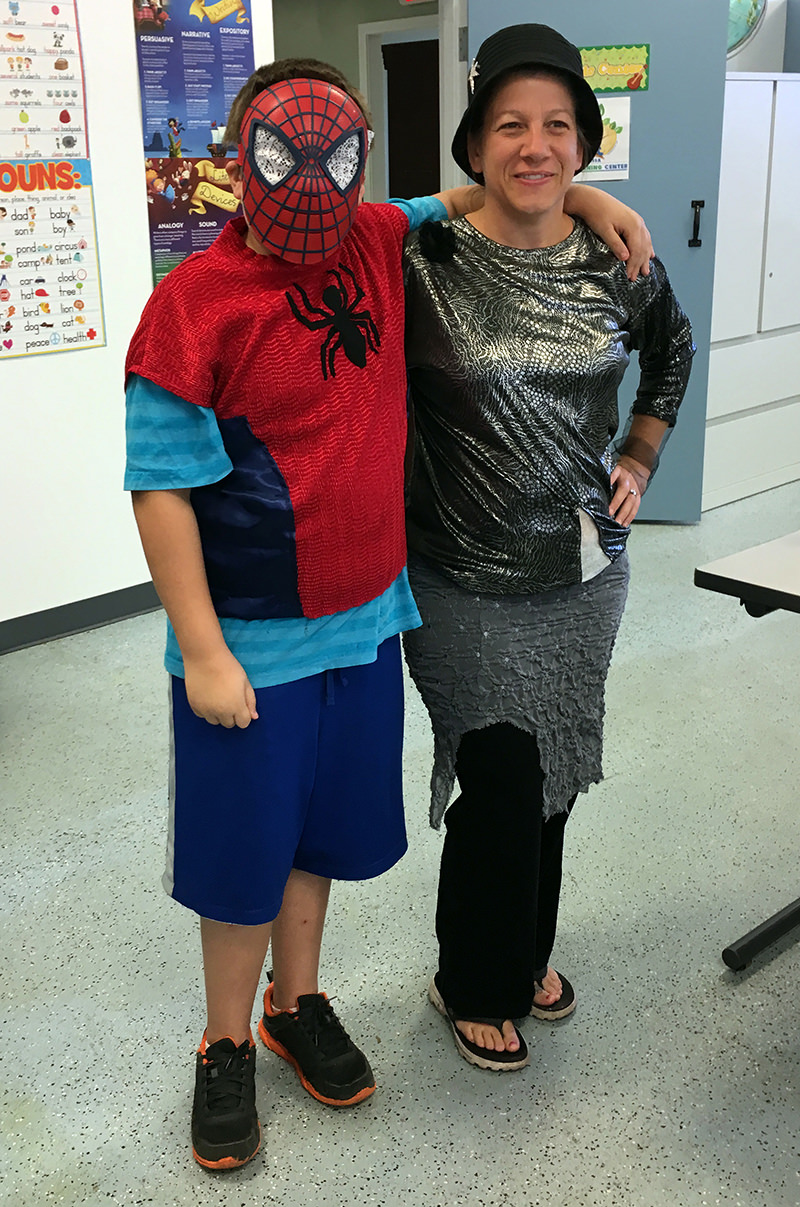 For the rest of the models, Connie pulled kids out of the audience,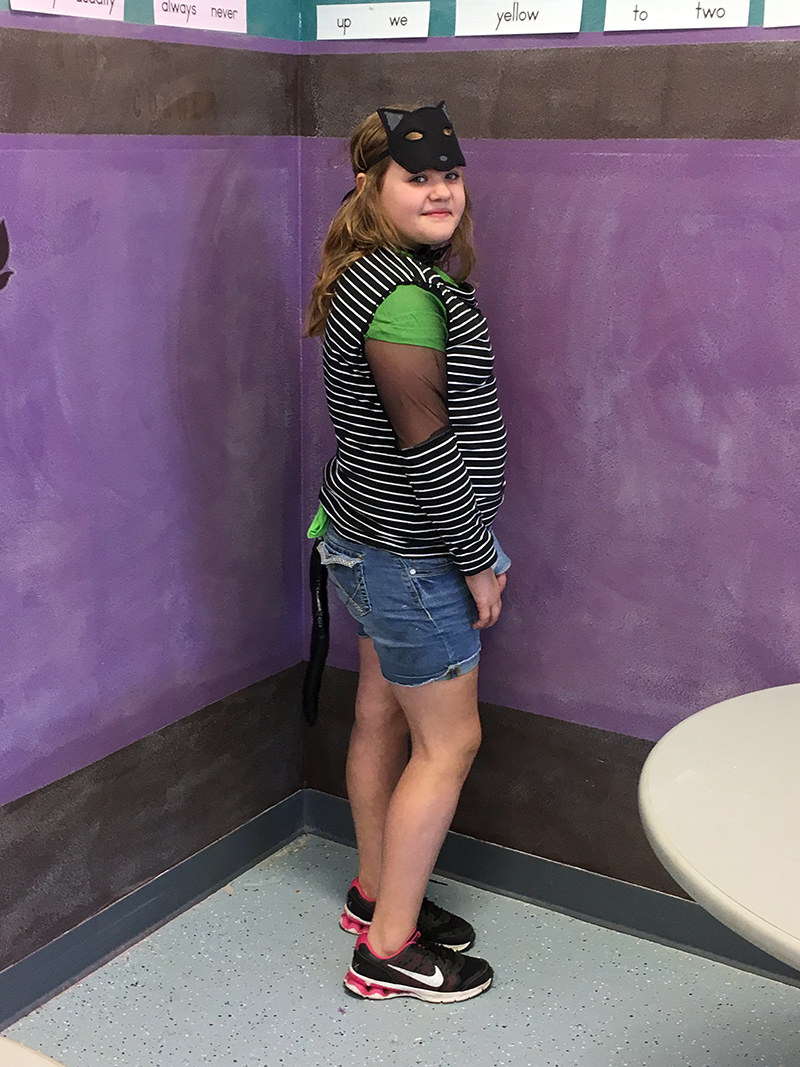 asked a local high school student,
and even asked me to get in the show.  (Believe me, I tried my best to get out of it!)
On the catwalk!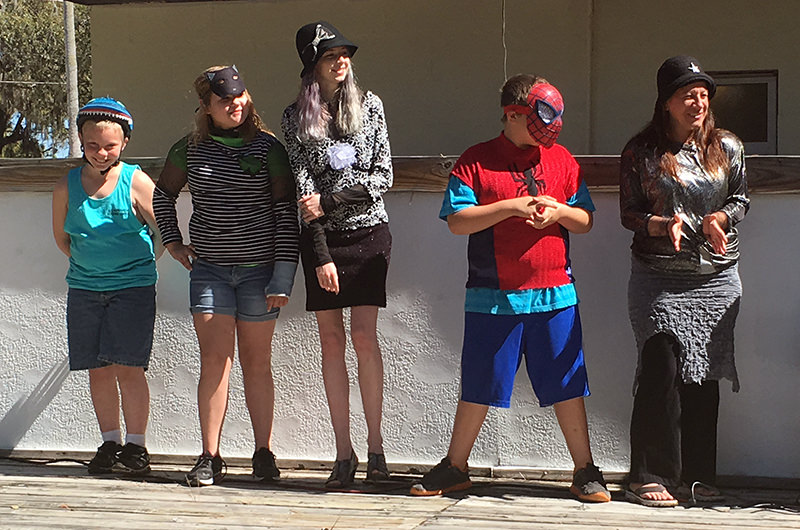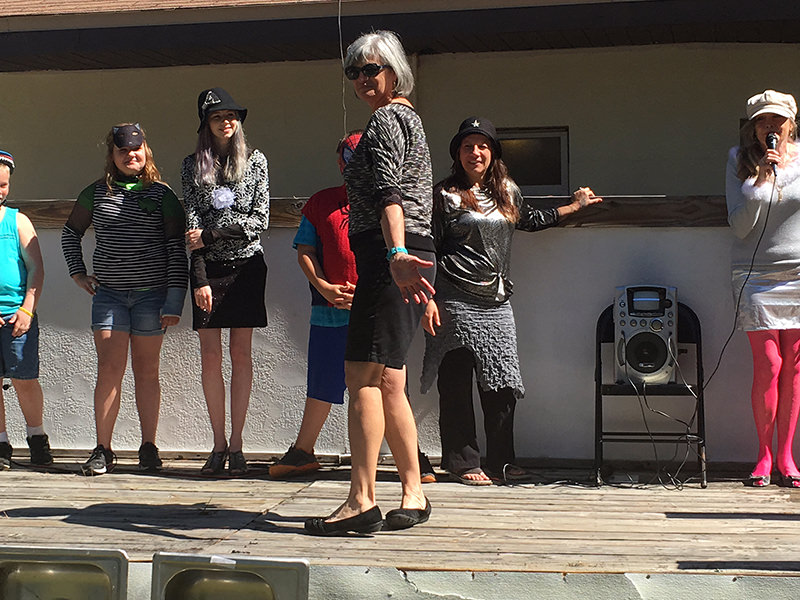 It was a lot of fun!
We are starting a weekly "Sew Cool! Workshop" on Thursday, March 23rd from 12:30 – 3:00 for adults.  Doesn't matter the level–beginners to advanced.  Our instructor, Faith Piex, says she'll work with them all.  I'll be there, too.  We've had five sewing machines donated, a bunch of fabric, four irons, and three ironing boards!
Then this summer, The Homosassa Boys and Girls Club want to come on Thursday afternoons for sewing.
Thanks to our volunteers and the donations, we are making our new program a success!