Fall Into a Quilt-A-Long Block 1
I mentioned last Thursday that I decided to do the "Fall into a Quilt-A-Long."  Brought to you by the same designers that created "I Wish you a Merry Quilt-A-Long".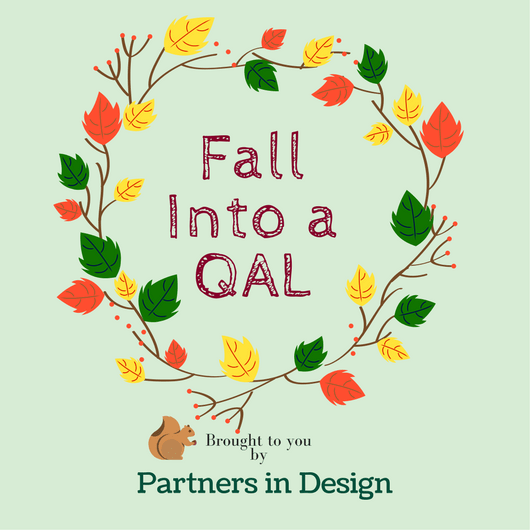 The first block convinced me that I should do it–a hedge hog.  And applique! How cute is this little guy?
The designer is Vanda Chittendon and you can download the tutorial at her website, Quilting with Vanda.
There are several designers and they all have a blog post as to how they made their block.  I try to read them all before I make mine.  Can always use hints from the professionals!
Most of them were using some kind of fusible paper like Heat 'n Bond Lite.  But they were not doing it the way I always have.  Rather than putting the fusible onto the whole pattern, they just did the edges.  It's supposed to make the quilt softer and more pliable but still prevent the fabric from fraying.
I've been doing "raw edge" applique for awhile now and only came across this method a few months ago in Pat Sloan's book "Teach me to Applique, Fusible Applique that's Soft & Simple".  Seems like it is the way to do things now!
So I tried it on the large hedge hog portion.
It seemed to work so next time I'll be a little more brave!
Adorable!!!!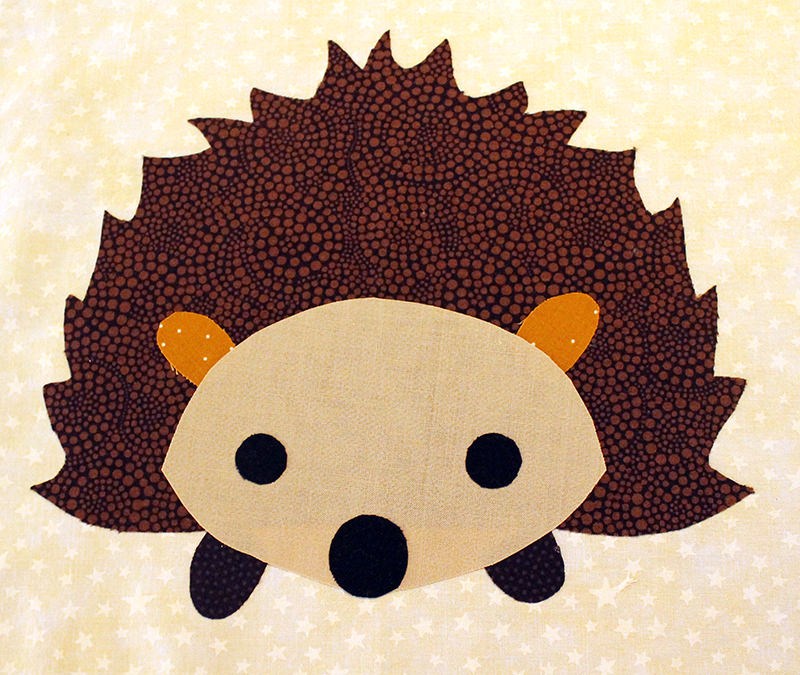 This is before I quilted him.  I'm using the quilt as you go method just like I did for the I Wish you a Merry QAL last year.
These blocks will be 12″ finished. 12 1/2″ unfinished.  Perfect excuse to buy a new Omnigrid ruler!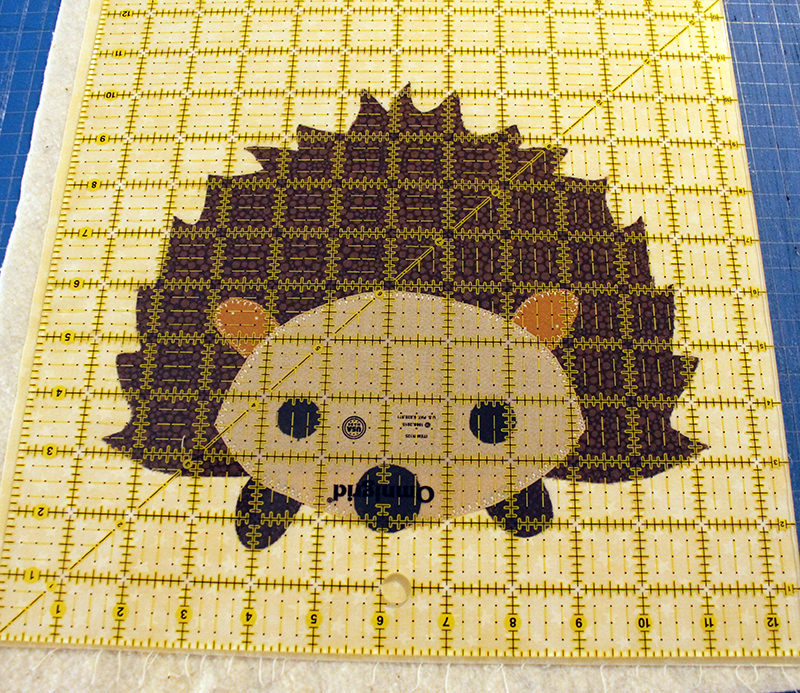 Here he is all finished!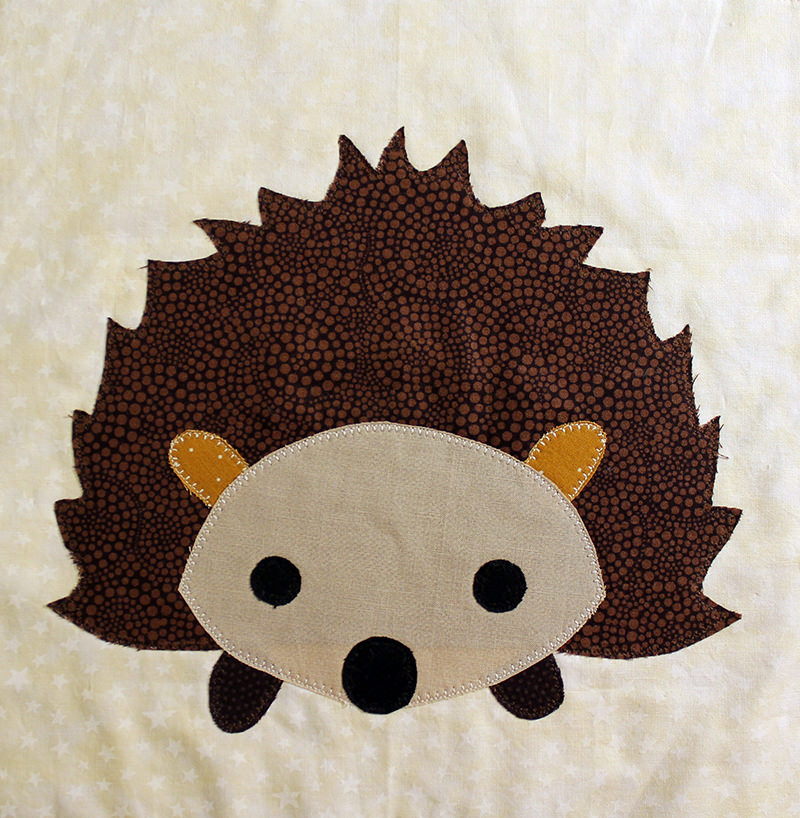 The blocks are coming out every two weeks so I won't have the next one until May 29th.  I think I can keep up with that schedule!
Looking forward to Block Two!