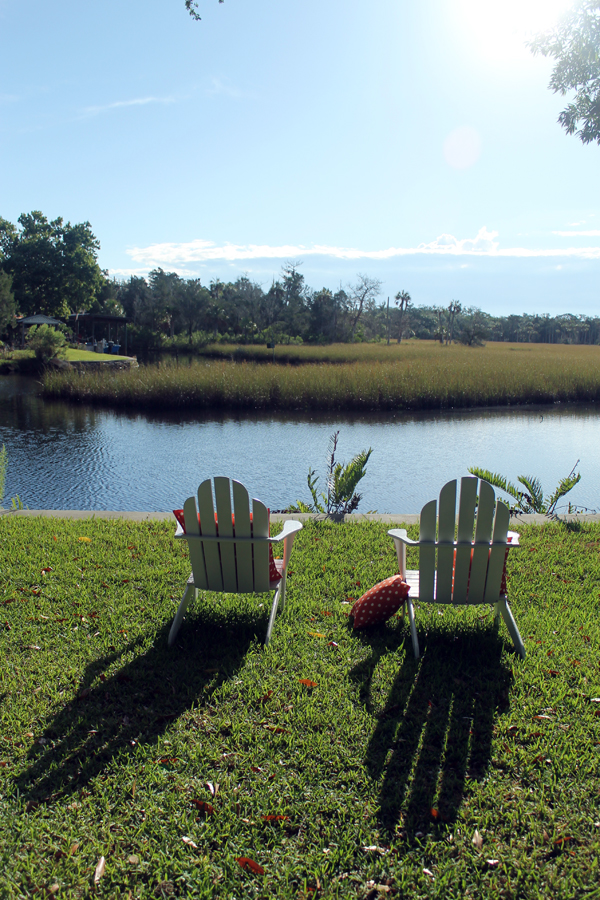 I live in Florida.  Oh, you know that.
Officially, Florida is the "sunshine" state.  Unofficially It's the heat and humidity state.  Which leads to a mold and mildew state.
And no matter how hard you try to keep that nasty stuff out, it's there.  Lurking.  Waiting.
Three years ago I bought some old furniture at a thrift store that I painted white.   And I bought outdoor pillow forms and covered them with Premier Prints coordinating outdoor fabric lined with fleece.  I covered the seat cushions with the same fabric and made my own matching piping.  And I used Velcro on those cushions.
It took me many many many hours.
It was SO pretty.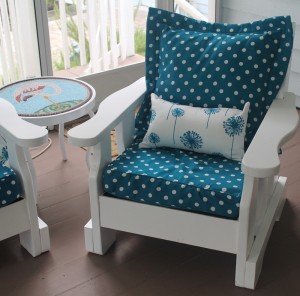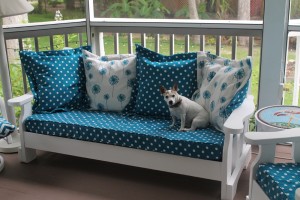 And a year later, it was covered with green splotches and dirt which did not come out.  Even after lots of spray and wash, oxi clean, and many washings.
Heavy sigh, such a sad story.
So now I'm making new cushions the easy peasy way.
No fleece, no piping, no Velcro.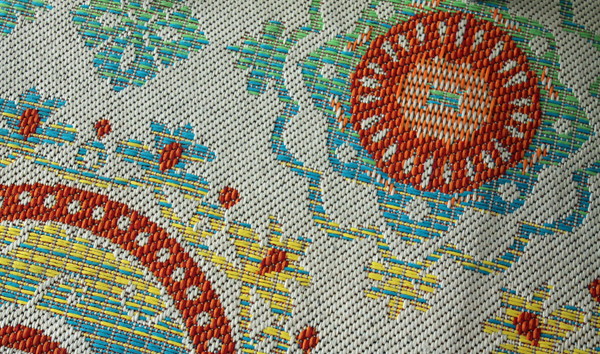 I found this rug on clearance last year at Kohl's.  It matched the cushions and I loved the orange.  Usually not one of my favorite colors.  So I decided to bring orange into the screen room just to brighten it up a bit. I ordered some orange Premier Prints outdoor fabric.
(Three pillows later, I ordered a few more yards.  And it came in a slightly different shade. More Texas Longhorn Orange than Gator Orange.  I'm assuming because it was a different dye lot.  And the lesson here is to always buy your fabric at one time.)
I've written about easy-peasy pillows many times.  They are easy because you just take one length of fabric.  Hem the ends.  Fold over.  Sew top and bottom.  Done.  Even if you didn't sew, you could probably staple these together and have cute pillows.  But no promises about how comfortable they'll be with those staples in there.
You just have to know how to figure the measurements.
For the first pillow, I reused one of the old outdoor pillows.
It was 24″ square.
Now here's how I calculate that one big piece of fabric measurement.
Add 1″ onto the 24″ for seam allowances on the top and bottom.
So the height is 25″.
For the width, I'll need 24″ to cover the front then another 24″ for the back.  For the envelope style back coverage, add an additional 1/3 of the back–8″. Then add 2″ for hemming the edges. For a grand total of 58″  (Front + Back + 1/3 back + 1″ hem)
So I need a piece of fabric 25″ x 58″.
Confusing.  Yes. Trust me, it works!
On the short ends, press 1/2″ then another 1/2″, and stitch.
Fold the ends together and press right in the middle to mark the middle of the pillow case.  Then measure from the middle going both ways, half of the pillow. Which is 12″.  Mark.
Fold at the marks–wrong sides together–then stitch 1/2″ from the top and bottom.  Turn right side out. Stick the pillow form in.
I was recovering an old pillow and I should have taken that into account on my measurements.  The filler starts clumping together after awhile so the new cover should be a bit smaller.
Since I thought it looked kind of sad, I just stitched 1/2″ around the outside.  Made a little flange and it looked so much better!  Like I did that on purpose!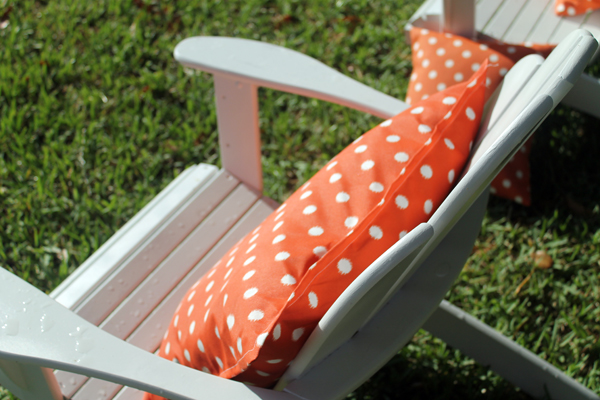 Okay.  One more measurement for you so you can practice.
I bought new pillow forms.  16″ square.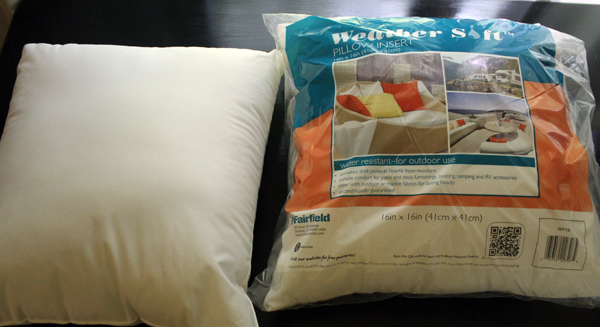 And here's my calculation:
Add 1″ for the seam allowance.  That gives me 17″ high.
I'll need 16″ to cover the front then another 16″ for the back.  For the envelope style back coverage, add an additional 1/3 of the back–I rounded up to 6″. Then add 2″ for hemming the edges. For a grand total of 40″
So you need a piece of fabric 17″ x 40″.
Which makes the perfect easy-peasy pillow!
It takes less than an hour to make one of these pillows.  But I really don't want to make new ones every year.  So I'm trying this new product.  It's supposed to keep the water off of the cushions.  Maybe that will keep the mildew off of them too!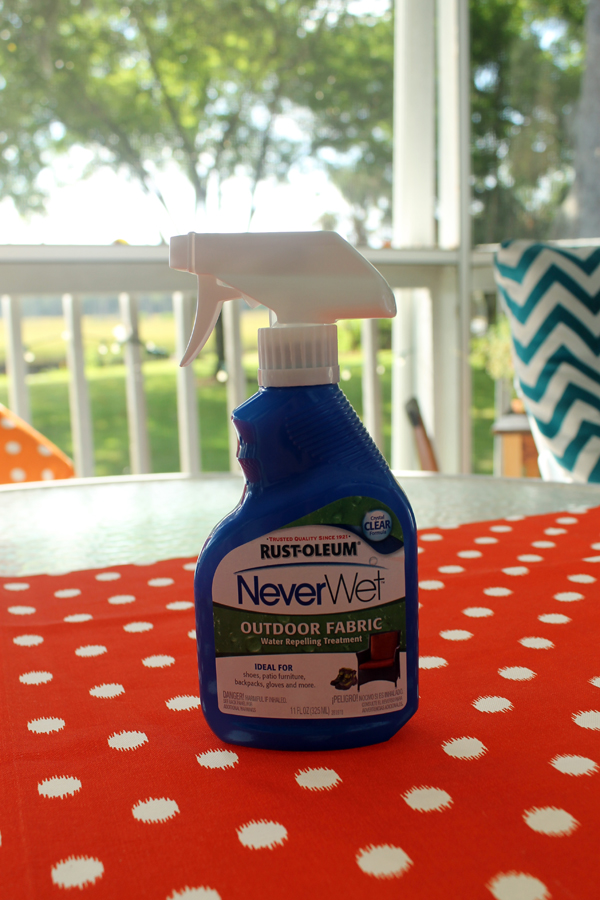 I'll let you know how it turns out after a few months.
I'm still making the boxed cushions for the seats and I've discovered another easy-peasy method.  So easy I was blown away!  I'll share them with you as soon as I make one more!