Easy Peasy Drawstring Bag
I designed this bag for the Sew Cool Kids Club at the Old Homosassa Learning Center.  If you want something simple to teach a kid or are just learning to sew yourself, this one is for you!
Here's 9-year-old Vivian with her finished drawstring bag and a bunny to put in it.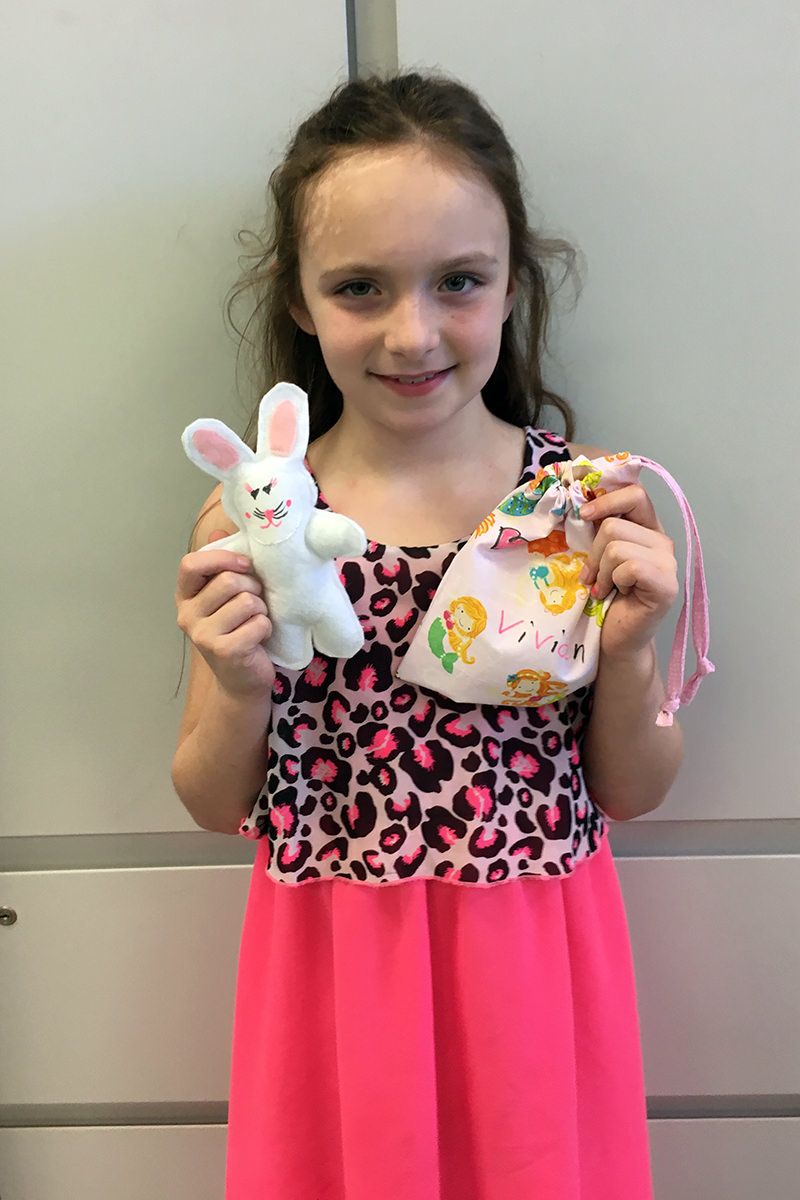 She made most of it herself with very little help.  We did have to press the drawstring for her since I didn't want her to have any chance of burning her little fingers!
The bunny was more difficult for her but she worked really hard and managed to stitch most of it. I goggled bunny and this pattern came up.  I enlarged it and used felt for the fabric.  Vivian practiced the face with fabric makers a few times then drew it on a piece of white fabric that I had already bonded to heat 'n bond lite.  She actually did use the iron to put the face on! Baby steps!
And here's my drawstring bag and how I made it!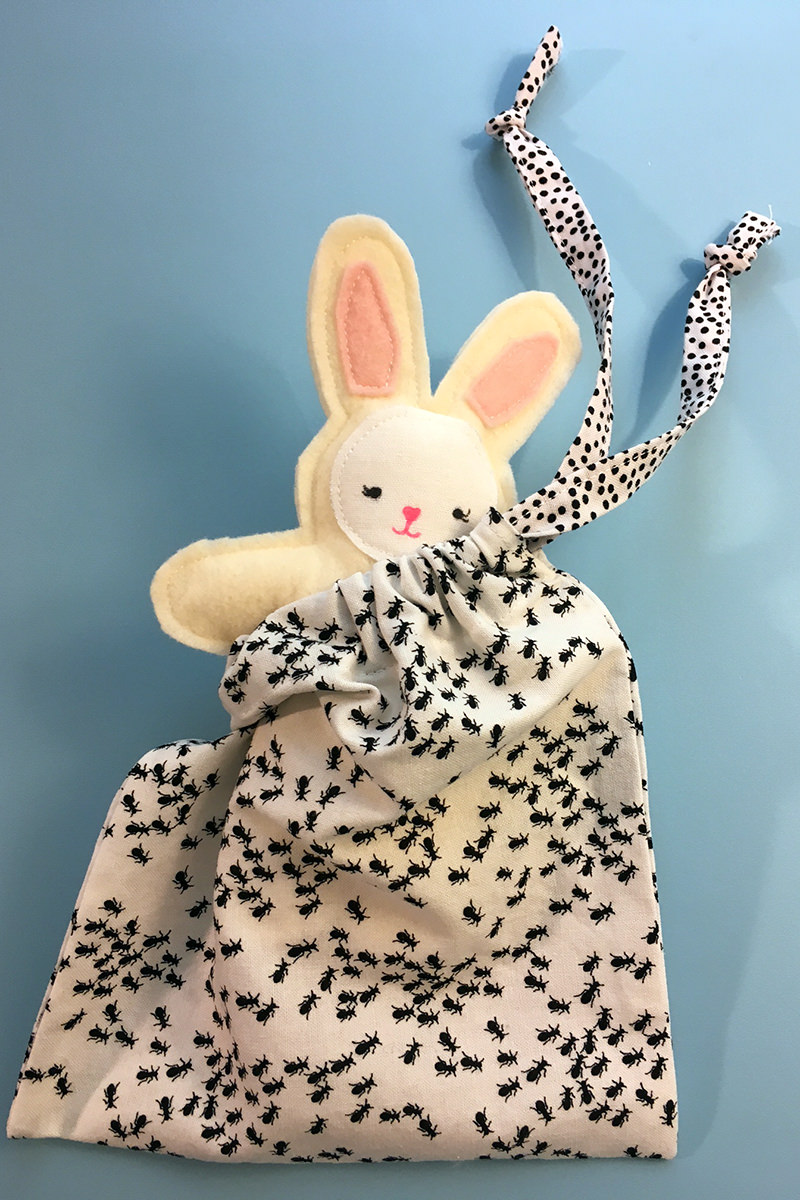 Easy Peasy Drawstring Bag
Cut a 17″ x 8″ piece of fabric–I used quilting cotton but any light-weight fabric would work fine.  Make sure it is not a one-way directional fabric or one side of the bag will have upside down characters!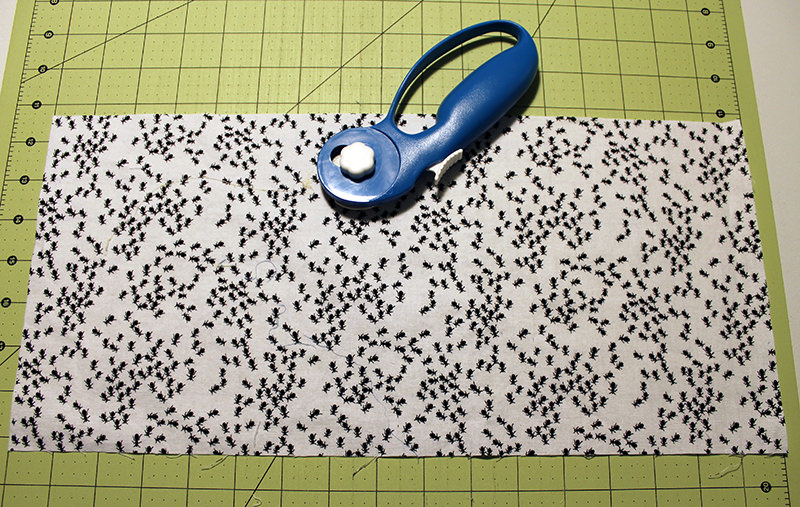 Press 1/4′ under on each long side and stitch.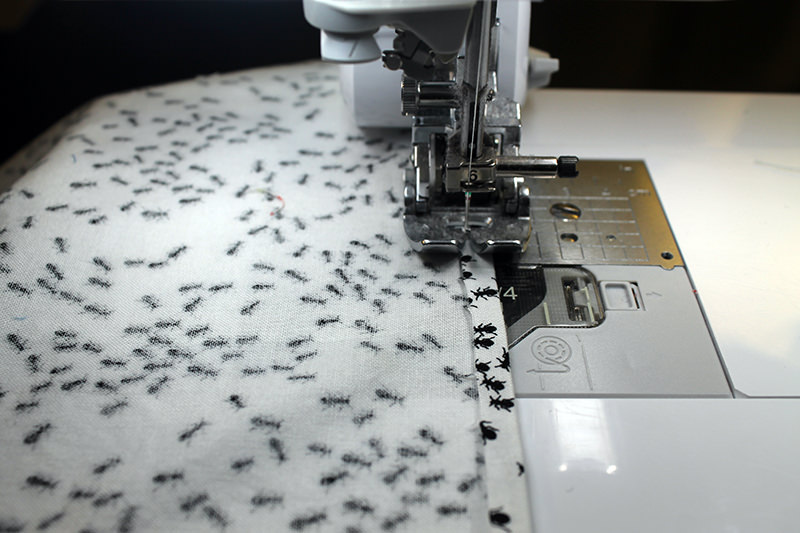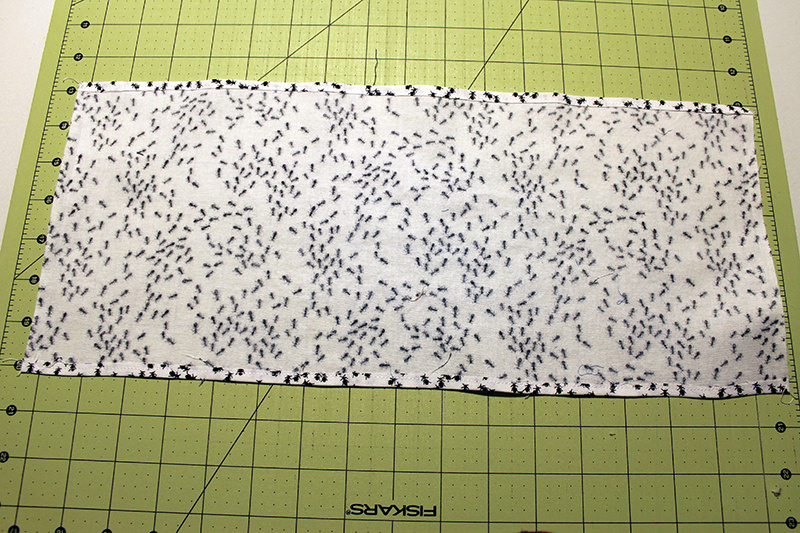 Next, fold under 1/4″ under on both of the short ends and then fold under 1″ and press.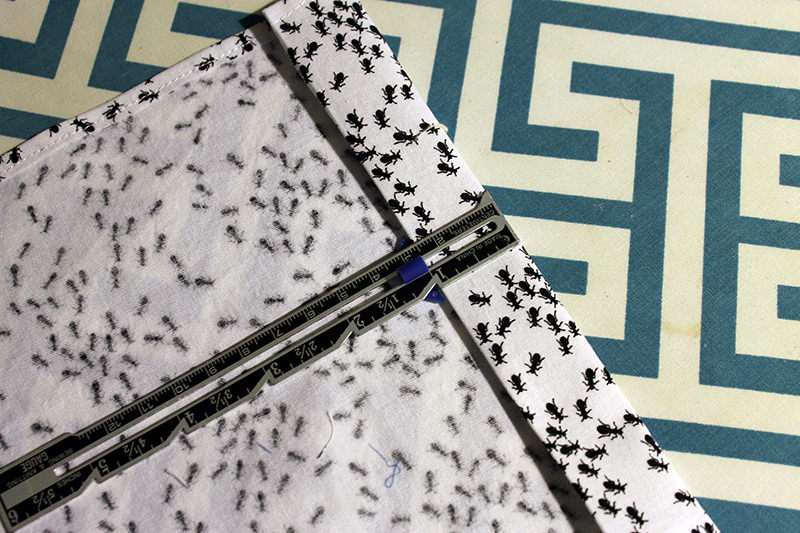 Stitch close to the fold line. This is the pocket for the drawstring.
Turn right sides together and stitch 1/4″ from the edge, STOP before reaching the drawstring pocket.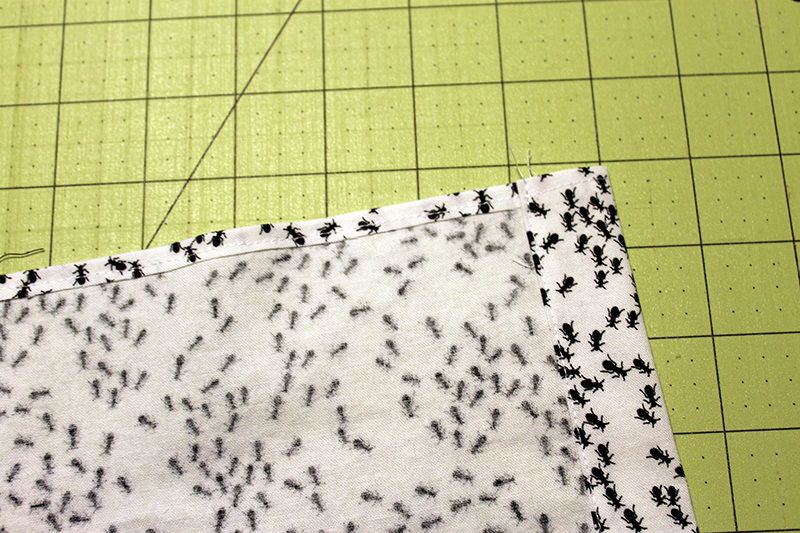 Now it's time to make the drawstring!
Cut a piece of coordinating fabric 1 1/2″ x 24″.
Turn under 1/4″ on all edges and press.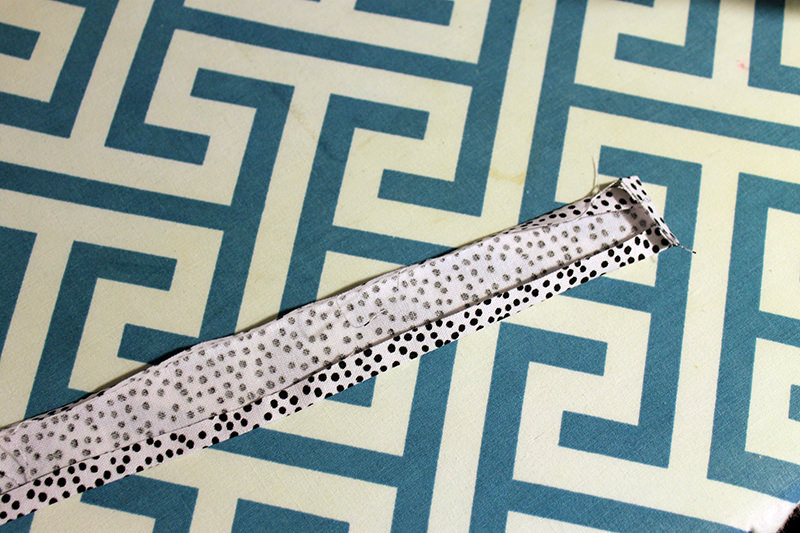 Then fold right sides together and press.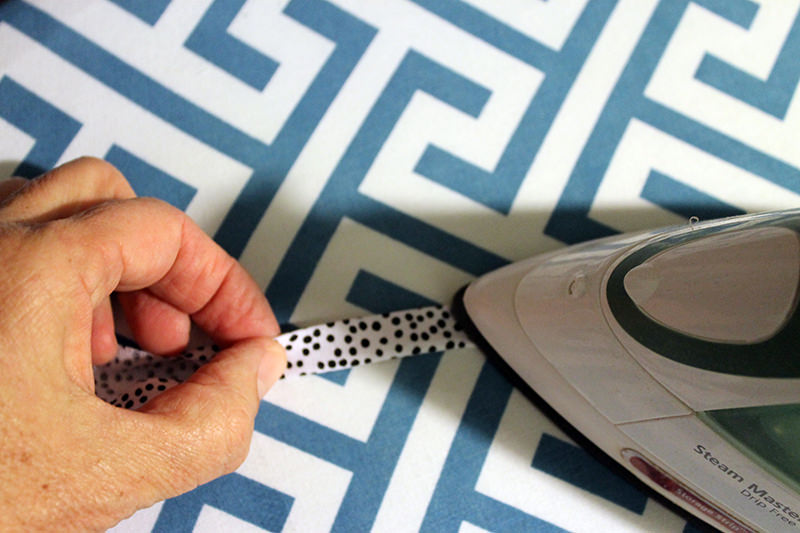 Stitch close to edge.
Pull the string through the drawstring pocket with a safety pin.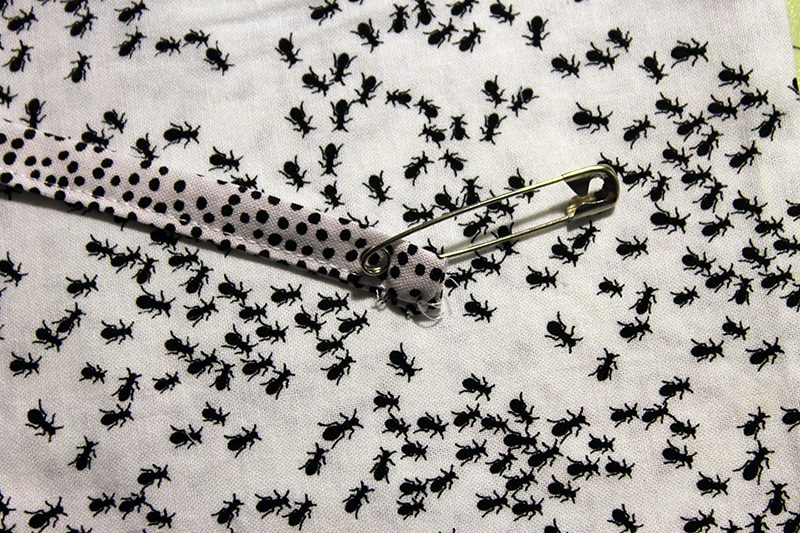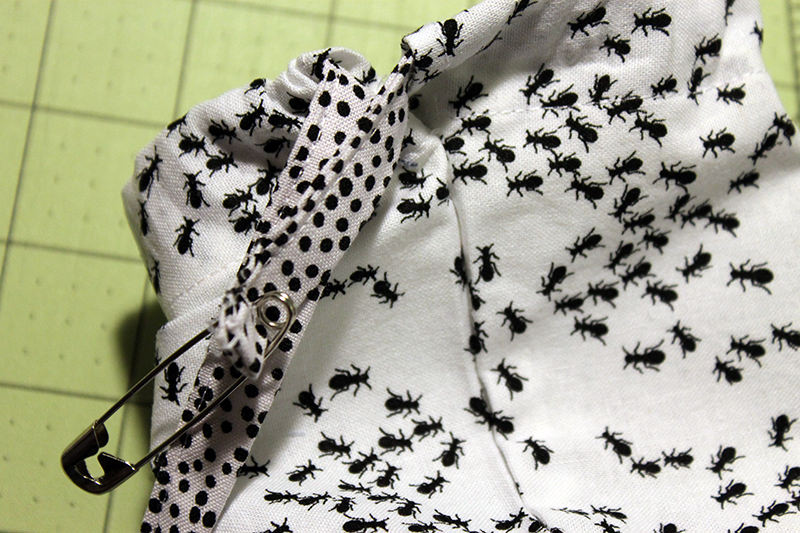 Tie knots on ends of string.
Voila!
Easy Peasy Drawstring Bag!
An adult sewing workshop is also offered at the Old Homosassa Learning Center from 12:30 – 3:00 on Thursdays. Coached by Faith Peix and Geraldine Callahan, the Sew Cool! Workshop welcomes any level of sewist and any sewing project. There are several sewing machines that have been donated or you can bring your own.  The center is located directly across the street from the Homosassa Elementary School.  You can email HomosassaCivicClub@gmail for more information.