Well…..
I'm back to quilting….
If you follow me on Pinterest, you might have noticed that I started a board called "down the rabbit hole".
Because I've started a quilt with rabbits–of course!
(Plus I spend way too much time on fabric.com, Hawthorne Threads, Fat Quarter Shop, and Pinterest.  Definitely Down the Rabbit Hole!)
But this quilt has more than rabbits.
I've got the moon and stars.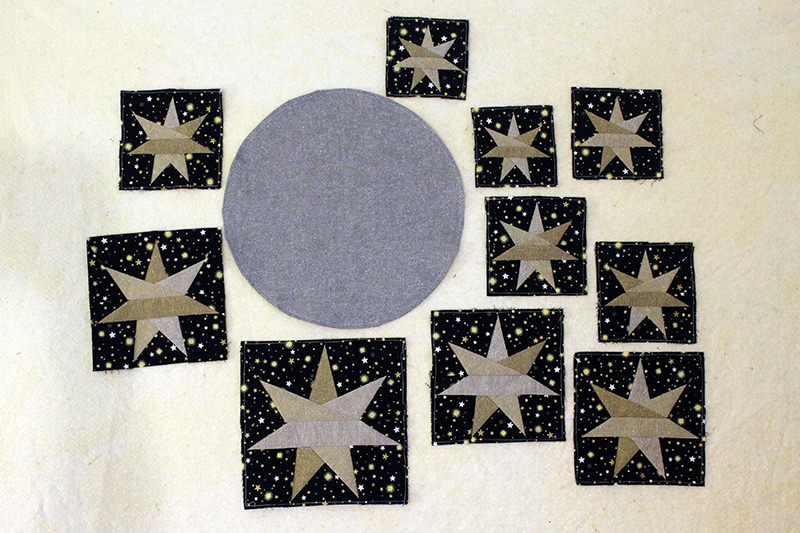 And rabbits.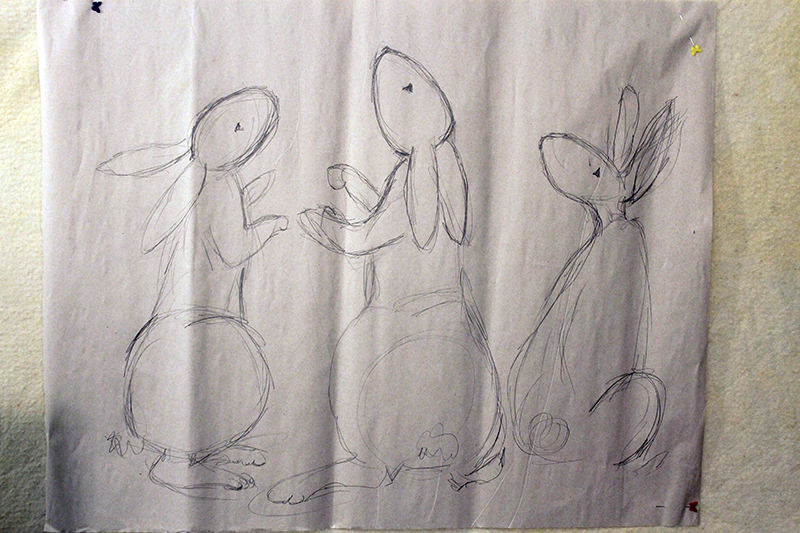 This is what my design wall looks like right now…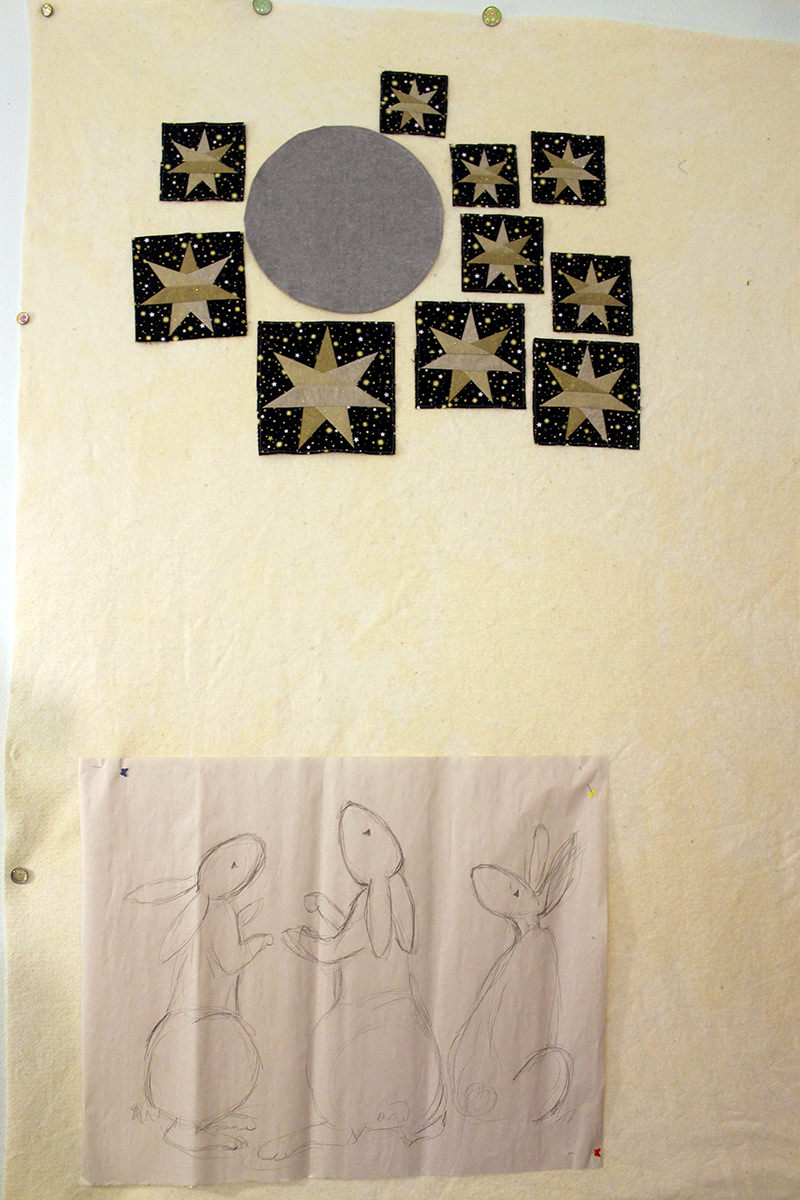 Not sure what the bunnies are looking at yet.  I've had several ideas. (I'm not much of an artist but I REALLY like this rendering!) I have the fabric for the rabbits.  They'll be appliques with Heat 'n Bond Lite and I'm going to learn how to "free form quilt" to finish them.  Already bought the Craftsy class.  My second class that I've purchased. Highly recommend those classes!
(I'm not a craftsy.com or fabric.com or any other company affiliate so clicking on the links and buying things will not earn me any revenue. It's just for your info!)
Do you remember when I did the Manchester Metallics Summer Bag Challenge with SewMamaSew.com last year??? (That was my first 15 minutes of sewing fame!)
SewMamaSew.com sent me Robert Kaufman fabrics to make the bag.  It was really fun to design the bag and I have to say that I would NEVER have used that shiny fabric for anything if I hadn't used it for that bag.  It was easy to work with and SO PRETTY!
So when my brain was thinking about designing this quilt, it remembered that fabric.  And brain said, "let's use a lot of different shades of it for the moon and stars" And then I went to fabric.com and ordered four different shiny shiny shiny yards.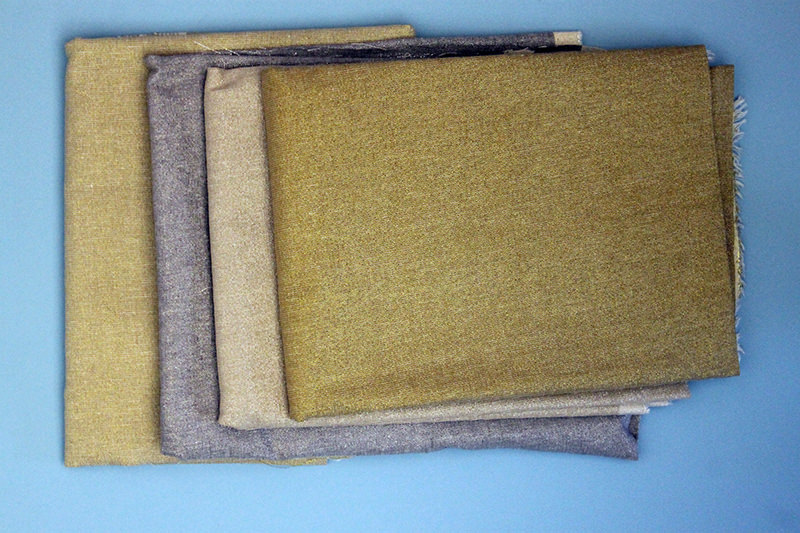 I didn't really need four yards of fabric.  But, if you try to order anything less than a yard from Fabric.com, the price goes UP.  (Extra for the stash, right?)
And, of course, I needed a background fabric for my night sky so I went out and looked for cotton metallic nighttime skies.
There's actually a whole lot of choices for this!  I went with this one…
"All That Glitters Metallic Stellar Toss Black"
I'm pretty excited about this quilt.  Mostly because it's for me!  And I don't feel any pressure to finish it. But I will because I love those rabbits so much!  But for now I can just look at that sweet bunny sketch on the wall and that really cool sky.
I'm calling it a "tell me a story" quilt.  Because there will be a story with this one.  (Maybe I'll write a book!)