DIY Mug Rug using "Charms"
I put the wrong post up on Tuesday.  I'm going to blame the elections.  I was standing at the polls smiling and waving at the voters and thought, I think I put the Splendid Sampler post up today.  It's supposed to go on Thursday.  No, I couldn't have done that.
But I did. Didn't really know for sure until I got done waving.  And smiling.
So here I am at the polls, thinking about that.
Anyhow….here is Tuesday's DIY post.  On Thursday.
DIY Mug Rug using "Charms"
My mother-in-law, Shirley, moved to a new apartment last month.
Much closer to us–only 7 minutes away compared to an hour and a half.  The night before she moved in (which was on her 92nd birthday!) she stayed at our place. She also sews–mostly beautiful clothes–and likes to check out my latest projects. She spotted the pretty new coasters that I made for my office and decided that she needed some to brighten up her new apartment.
I introduced her to the charms I had left from the two Moda packs I had, Wing & Leaf by Gina Martin for Moda and Flow (which is almost sold out at Fabric.com).  She quickly paired the ones she wanted together.
These coasters are super easy so I had them whipped up in no time.
Then decided to go one more step and make her a "mug rug". In case you don't know what that is, a mug rug is bigger than a coaster but smaller than a place mat.  Perfect to having sitting by your recliner with a cup of coffee and a couple of cookies while you are watching TV.
Pretty on both sides!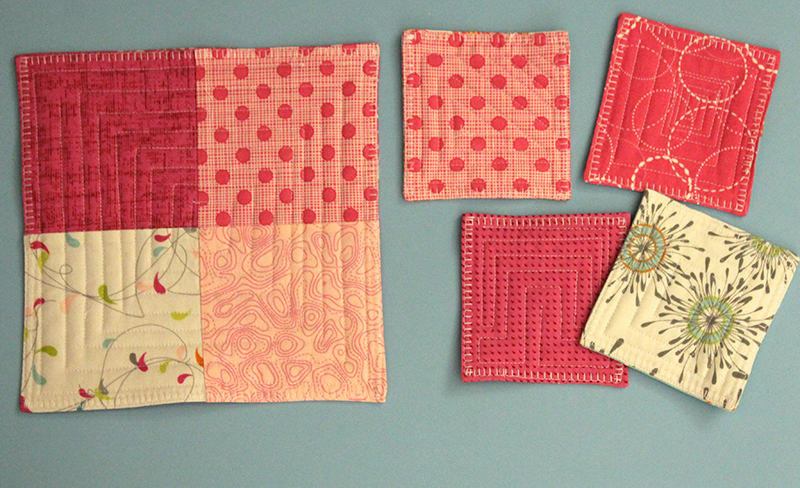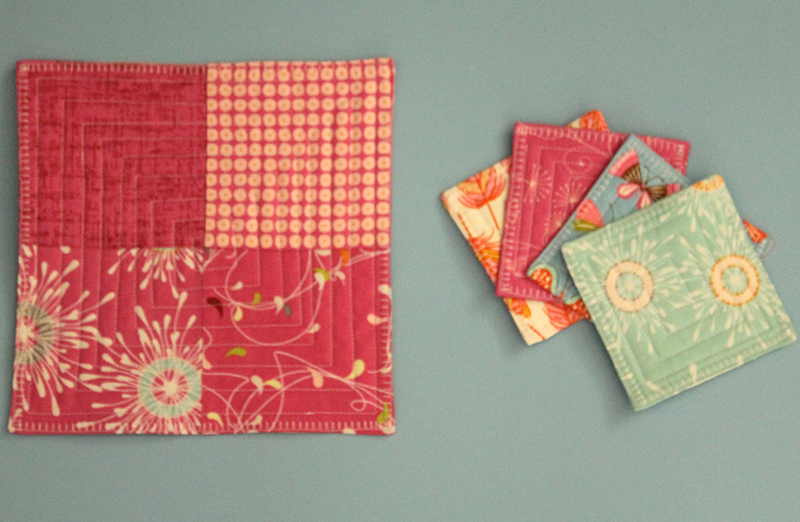 And then I made cookies to go with the mug rug and coasters!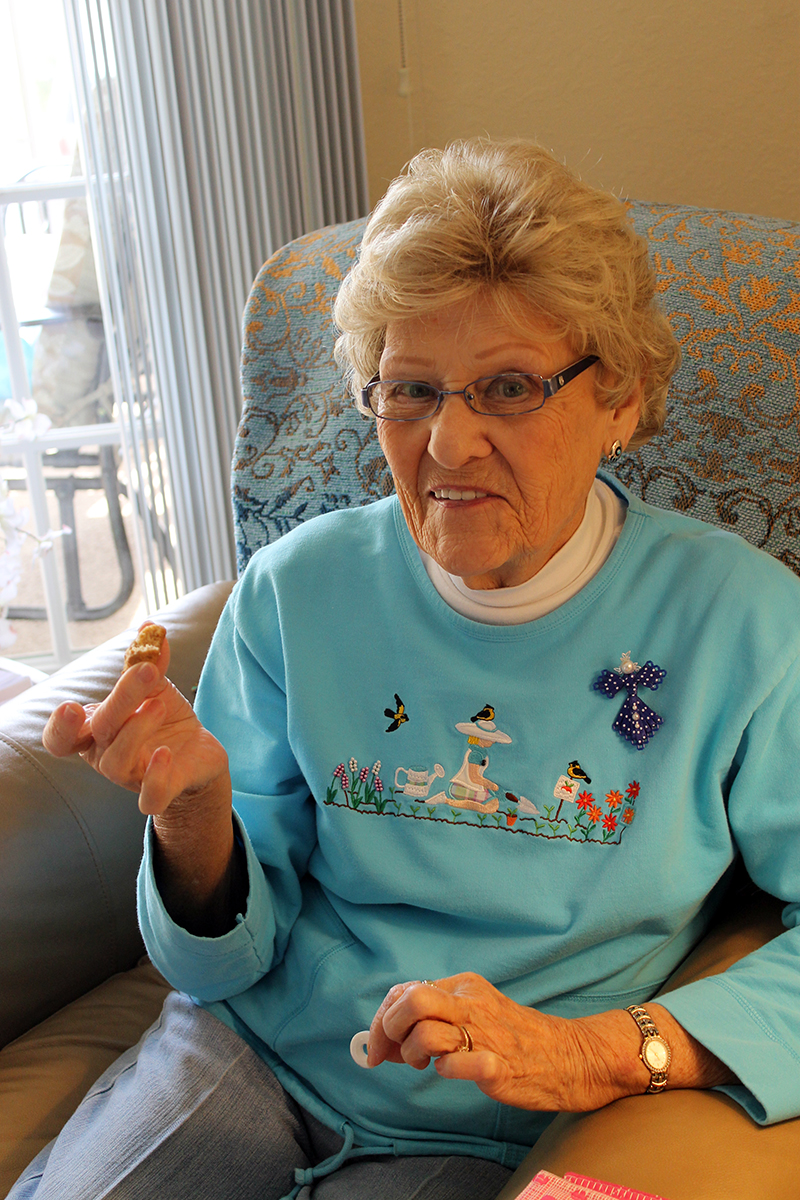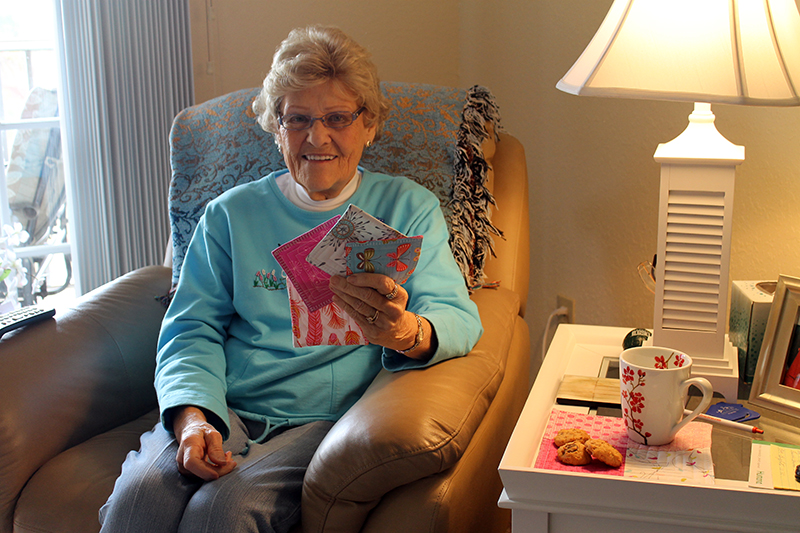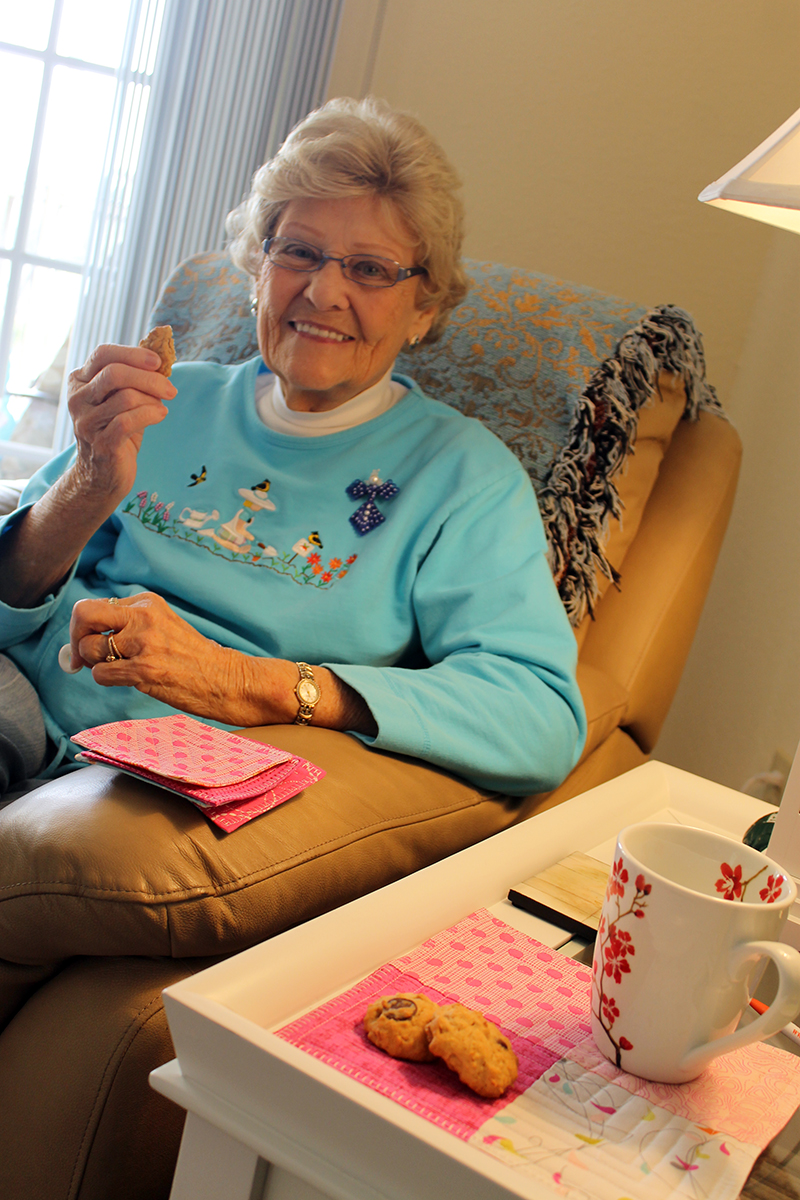 If you want to make the coasters, you can click here for the tutorial.
MUG RUG TUTORIAL
Pick out 8 coordinating charms.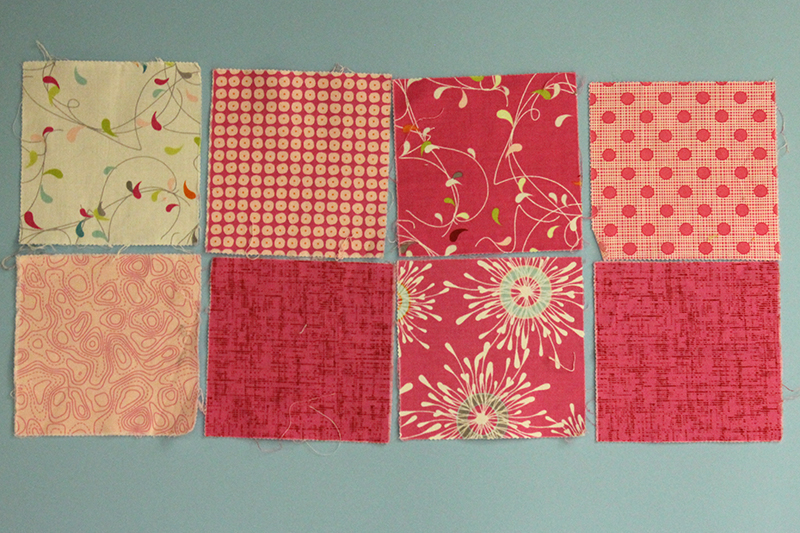 I didn't trim them, just stitched pairs together.  The charms are always a little longer on one side than the other.  I matched up the longer sides together.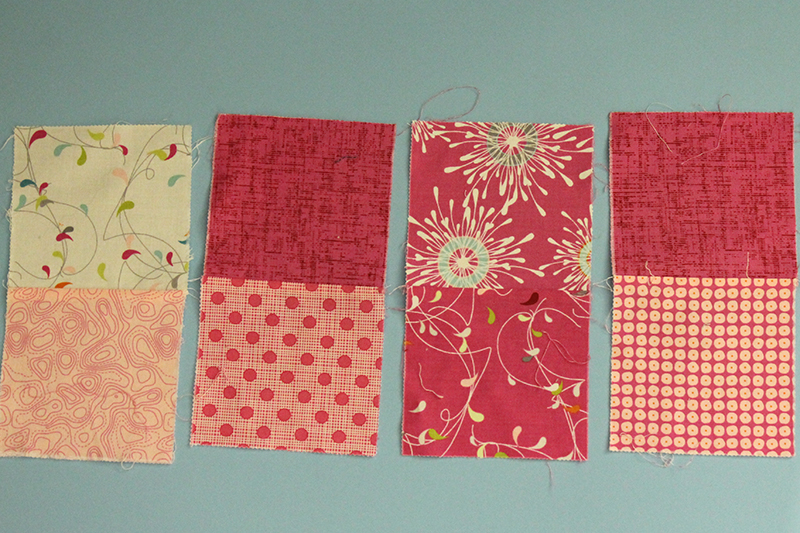 Then stitched two of the pairs together.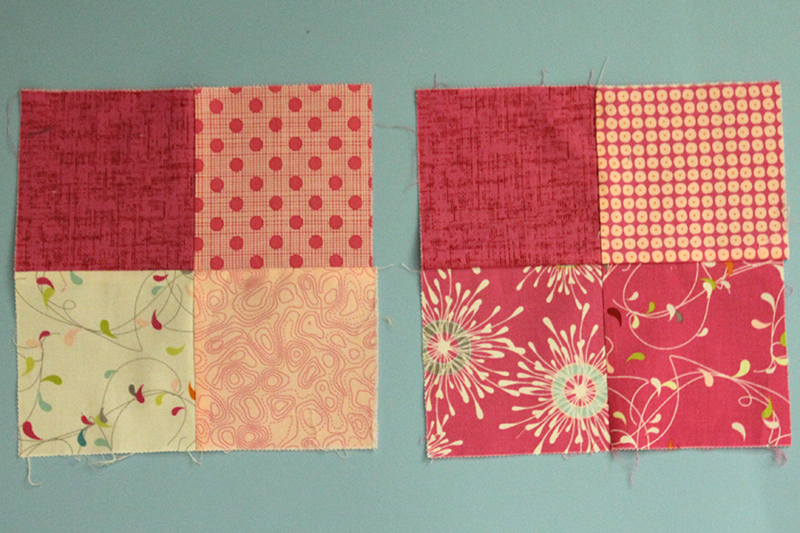 Trim each block to 9″ square.
Cut an 8 1/2″ piece of fusible fleece and center it on the wrong side of one of the pieces.  Press until it is fused to the fabric.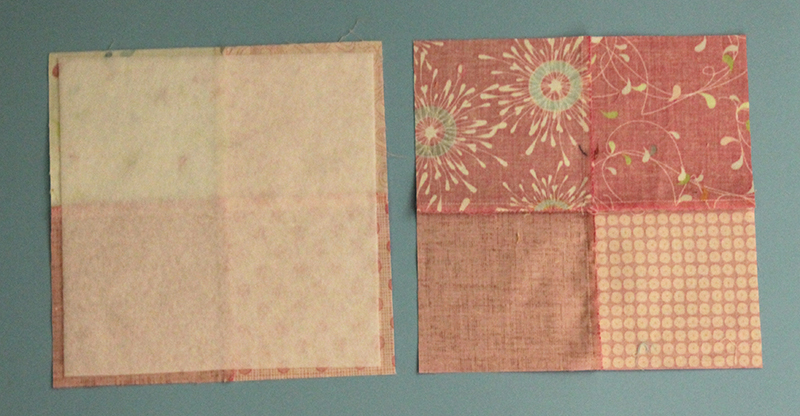 Sew right sides together with a 1/4″ seam, matching seams.  Leave a gap. Then turn right side out.
Pin Baste.  Quilt any old way.  Then blanket stitch around the edges.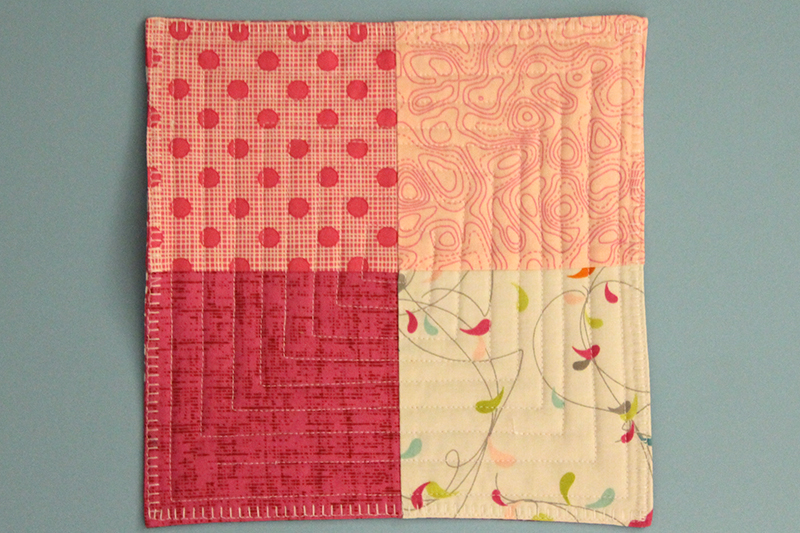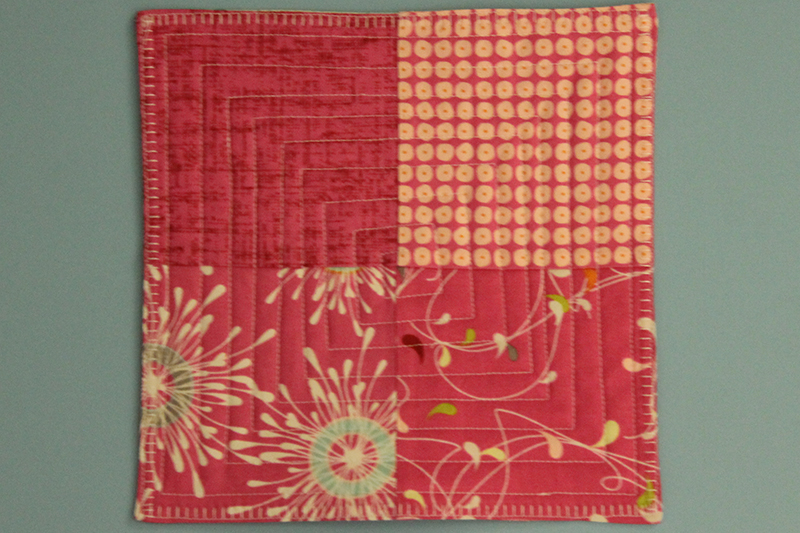 Think it's time to pick up some more Charm Packs!