Block Two — Quilt As You Go
Last month I messed up one of the totes I was working on and turned it into a quilt block.  Which gave me the idea to start working on a Quilt as You Go quilt.
This is the block for October: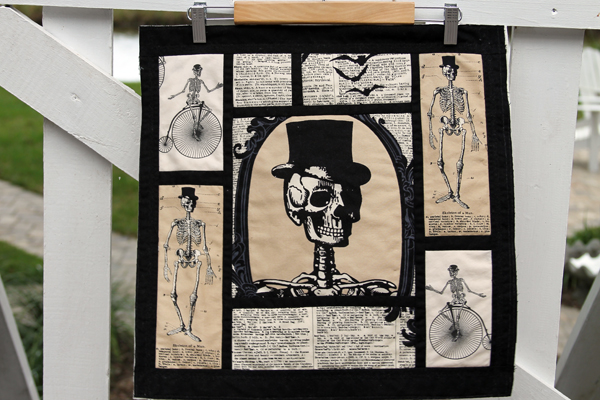 As usual, I was running out of time when I threw this block together.  I had planned on making a much different piece but when I went to the local quilt shop last week, they were closed. And then I went out of town.  So I had to use fabric that I had on hand.  Fortunately, there was still an unused panel from Chillingsworth Spooky Ride that I had used to make pillowcases plus I had plenty of the Skeleton's on Bikes.  In addition I had some black strips and fabric left from making Riley's quilt in the Spring.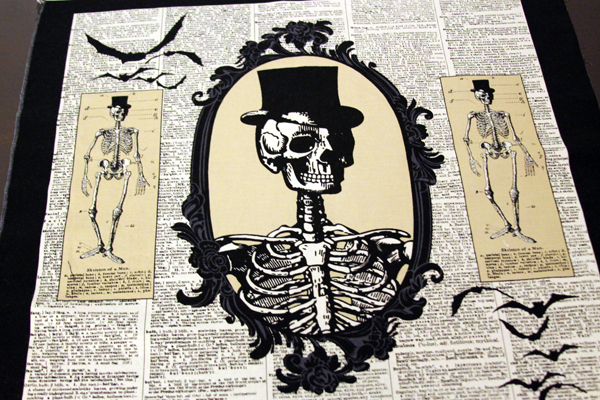 I "fussy cut" the panel to get pieces that I liked then mixed it in with the Skeleton's on Bikes and put black borders and sashing to create a 18 1/2″ block.  I started with the large center piece.  It's 9″ square, then built from there.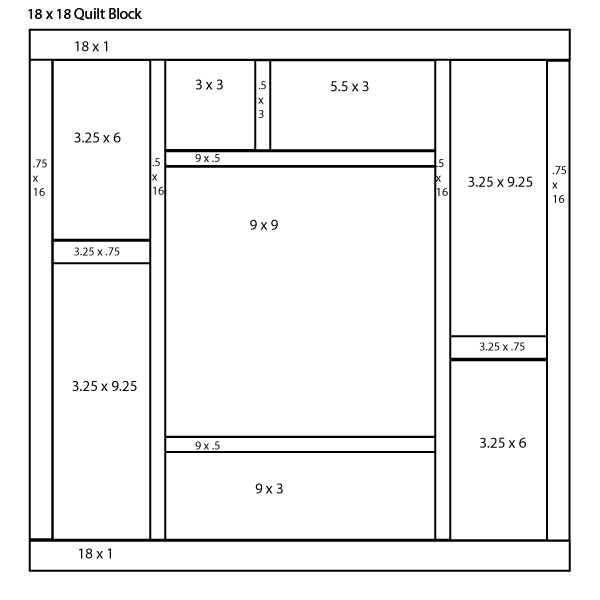 If you follow the above quilt block diagram, remember to add 1/2″ to the width and length so there will be a 1/4″ seam allowance.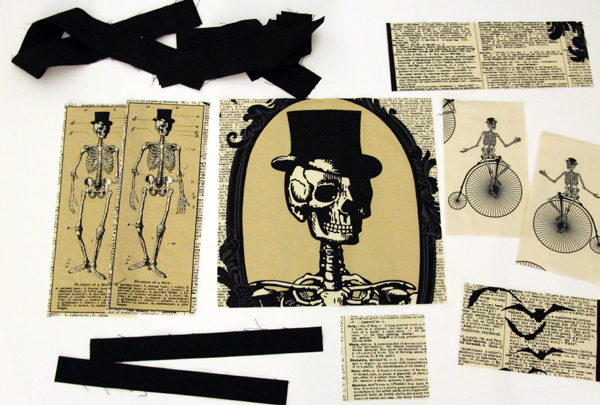 Then I just put it together.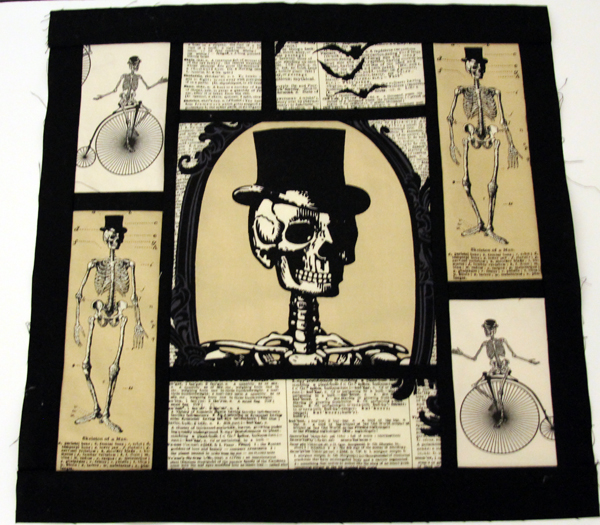 Pin basted it onto warm 'n natural batting.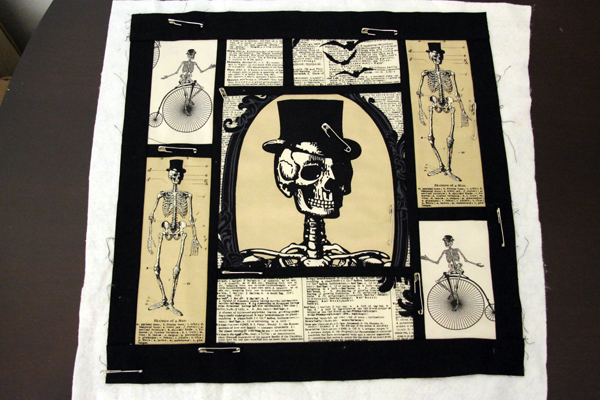 I want to learn to do free form quilting but didn't think this was the block to do it on.  So I practiced my "stitch in the ditch" skills and then did a little fancy quilt stitch that's available on my machine on the border.  (Couldn't see it because the thread is black.  Why did I bother?)
I trimmed the block down to 18 1/2″.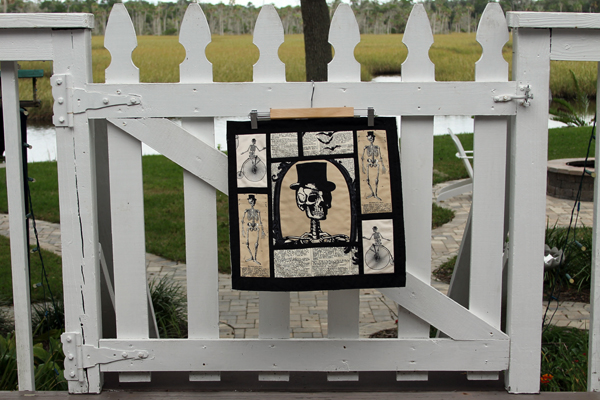 Now I have two.  Ten more to go!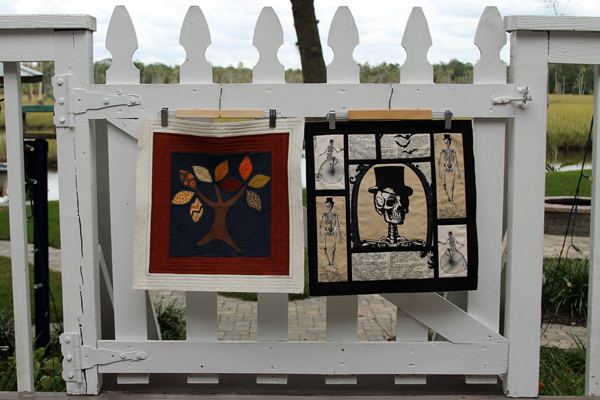 I plan to put the block for November up next Tuesday.  I started the series at the end of September but realized that if anyone really wanted to follow along with the blocks, I should put it up at the beginning of the month rather than the end.
I'm always a work in progress!
So come back next Tuesday for the November block.
Hopefully the quilt shop will be open today so I can pick up the fabric!