Block Ten — June — Quilt as You Go
Nine-Patch Picnic Basket Block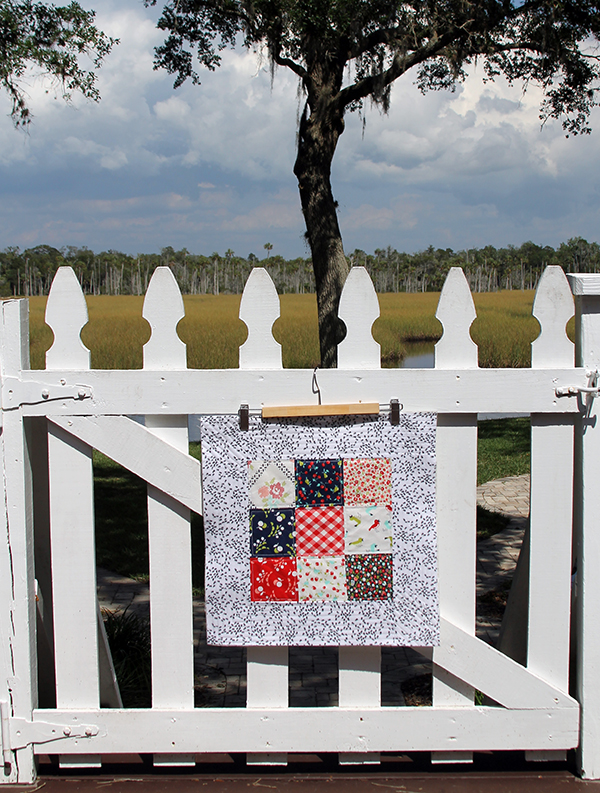 Isn't June the perfect weather for picnics?
Yogi Bear to BooBoo: "Picanic baskets may be delicious on the lips, but they're a lifetime on the hips!"
Yeah, I'm dating myself!
For this little picnic basket block, I'm using 9 pieces from the Moda Charm Pack Vintage Picnic by Bonnie & Camille.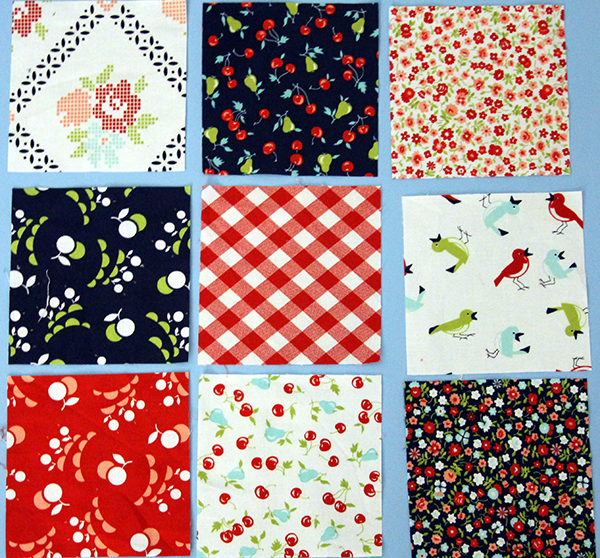 I used several pieces from this charm pack for the March QAYG.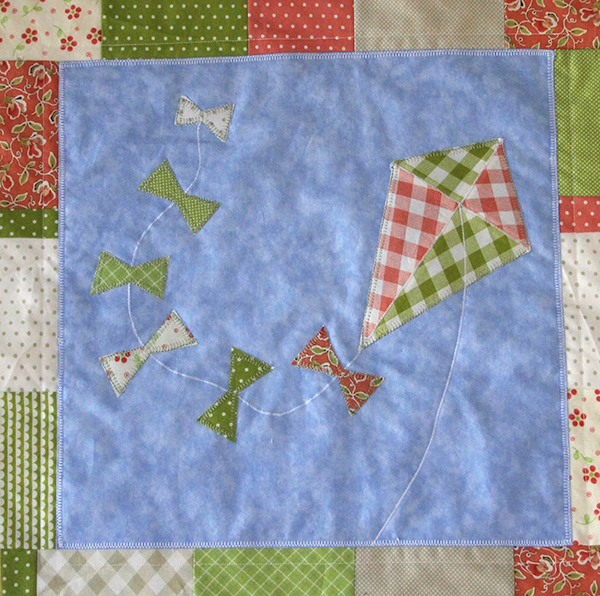 I also saved about a dozen for the next quilt I'm thinking about making.
Since traditionally picnic blankets are red gingham, that's what I put right in the middle!  And there are squares of birds, flowers, and even fruit.  All fun things at a picnic.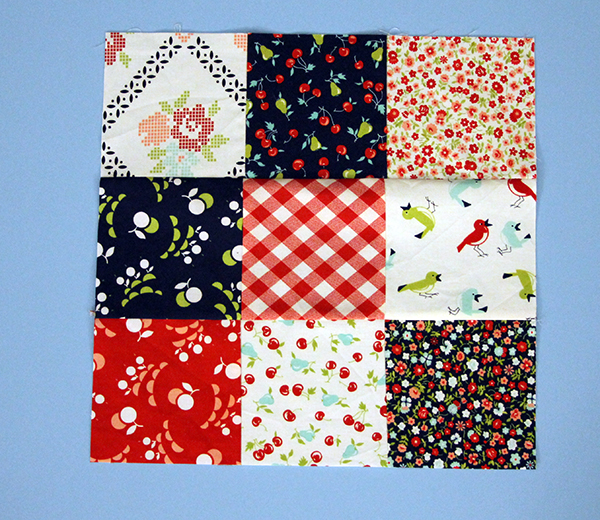 And since I needed a border, ANTS!  Every picnic has ants!  I picked that fabric up at our local quilt shop, Tomorrow's Treasures.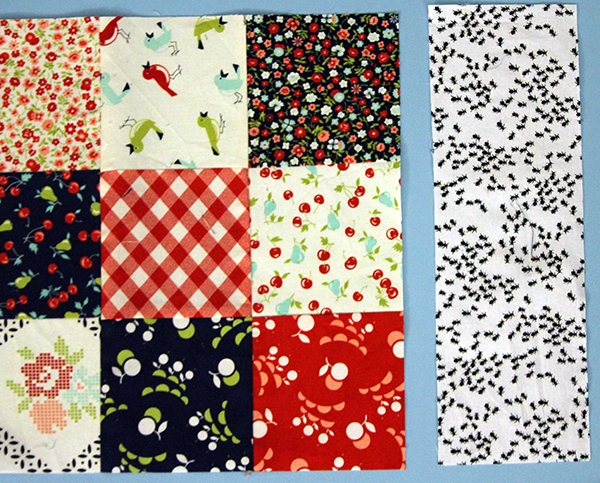 Although the charms are all supposed to be 5″ square, after they are washed and dried there is always a bit of shrinkage so I trimmed these all down to 4 1/2″.
Stitched the rows then sewed them together to make a 9-patch piece.
After trimming the piece, the 9-patch was now 12 1/4″ square.
I cut the ant fabric to 4″ wide and added the sides then the top and bottom.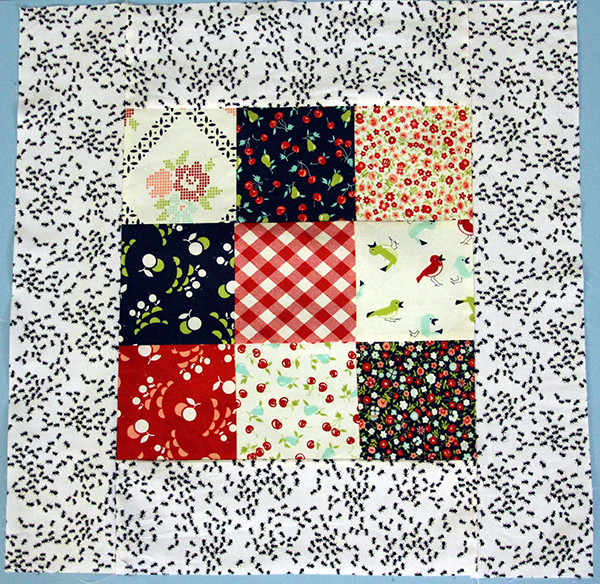 Pin-basted.
Quilted.
Time for a picanic!