Block Four — December — Quilt as you Go
I'm a beginner quilter and am trying to learn new methods by making a quilt block each month in the "Quilt as You Go" method.  Most people would start with January but I got this great idea in September and have been creating a block to depict each month.
For my December quilt block I wanted to make these Christmas trees. They are a little wonky.  I like wonky. I saw several different patterns on Pinterest and decided to make a variation based on this one from Purl Soho.  Another one of my favorite sewing blogs.
Lovely Design's Lovely Little Forest Quilt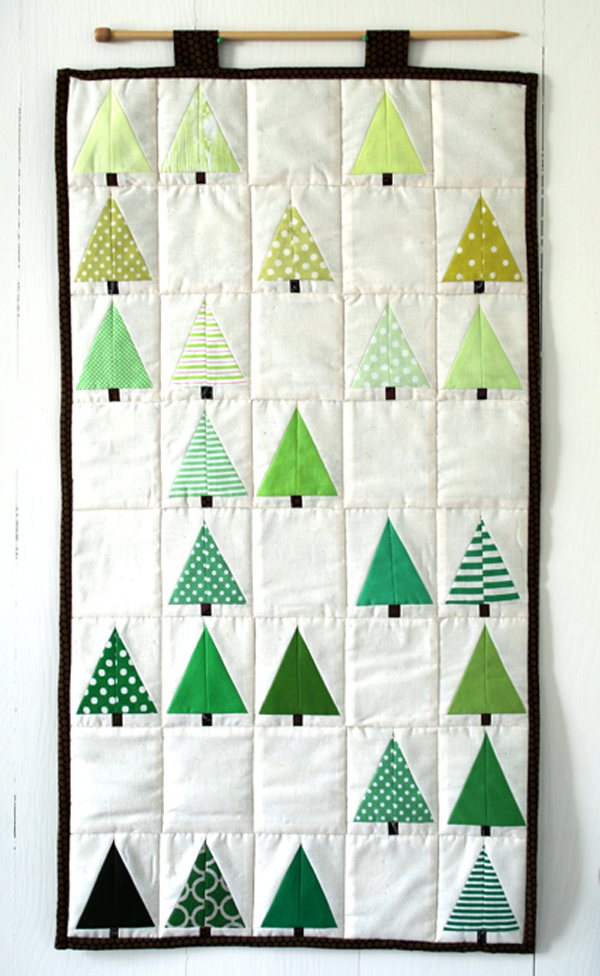 This pic has a little more detail.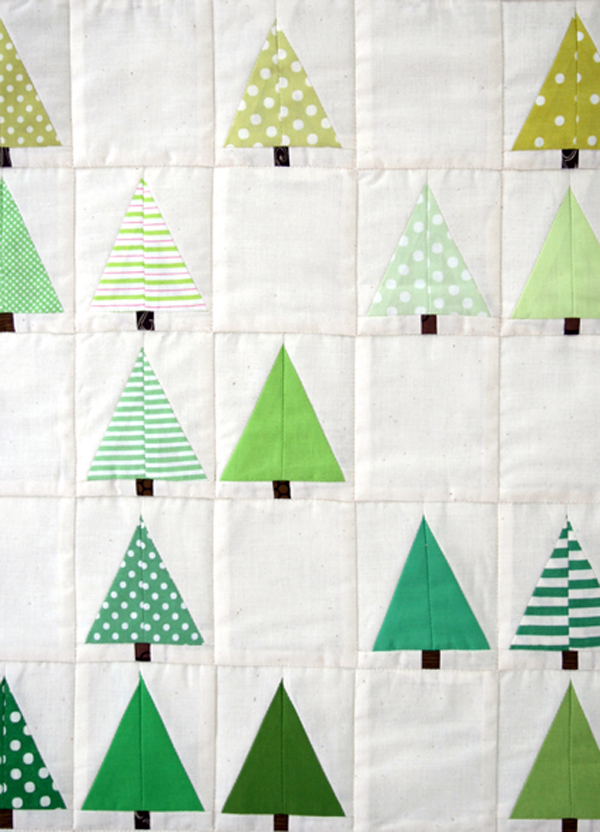 And this is my version as a 18 1/2″ block: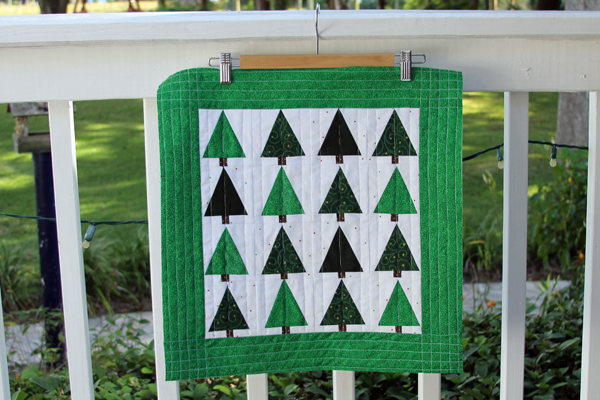 The directions are on Purl Soho's website and they are pretty easy to follow.  Two downloads are included–one for cutting and another for sewing.  There are additional directions on the page for putting the block together.
I used two different white Christmas fabrics that I had left from last year for the background.  I already had one solid green fat quarter and I bought two green print fat quarters from our local quilt shop.  I had plenty left over.  You could easily make two blocks or a larger one. The tree trunk came from a bit of binding I had left over from Adley's Heart and 9-patch quilt.
I wanted my block to be 18 1/2″ square so decided to make 16 blocks, and lay them out 4 x 4.  I trimmed my blocks down to 4″ x 4″ then added 3″ wide strips for the border.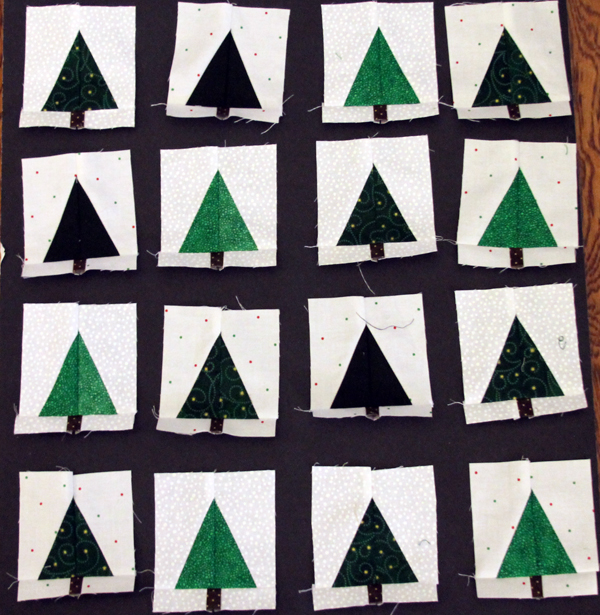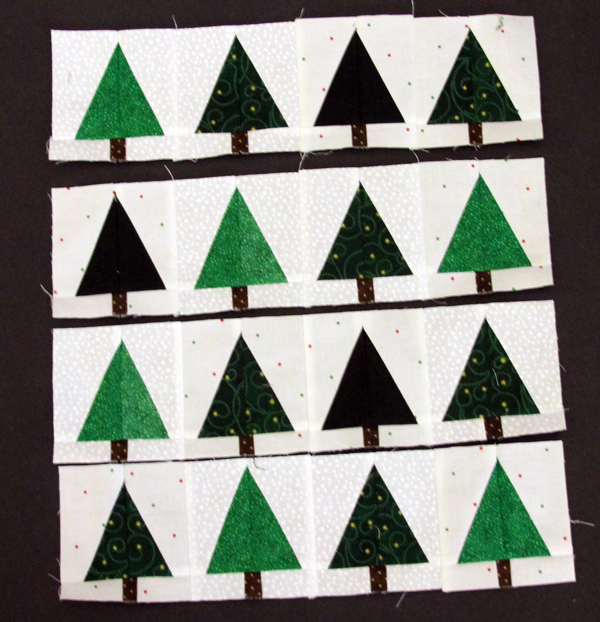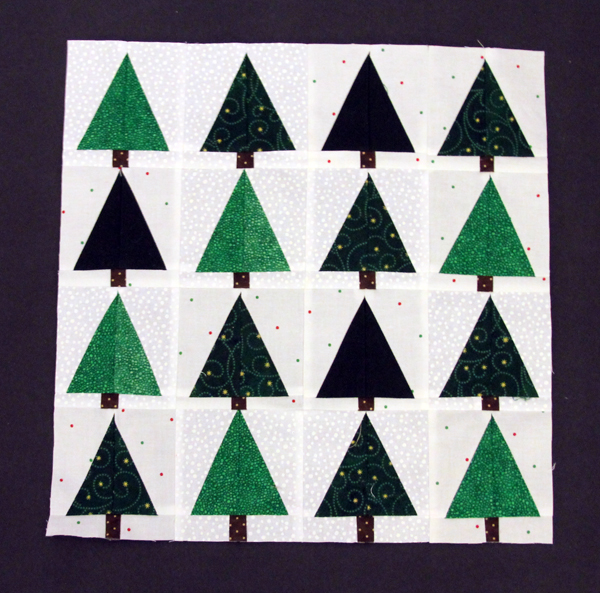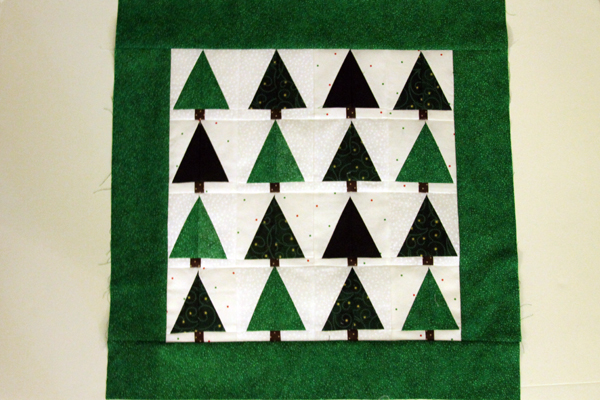 Added the batting and did pin basting.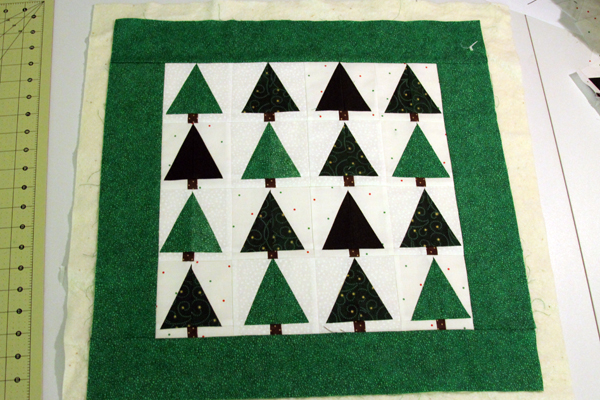 Did a very simple quilting and trimmed.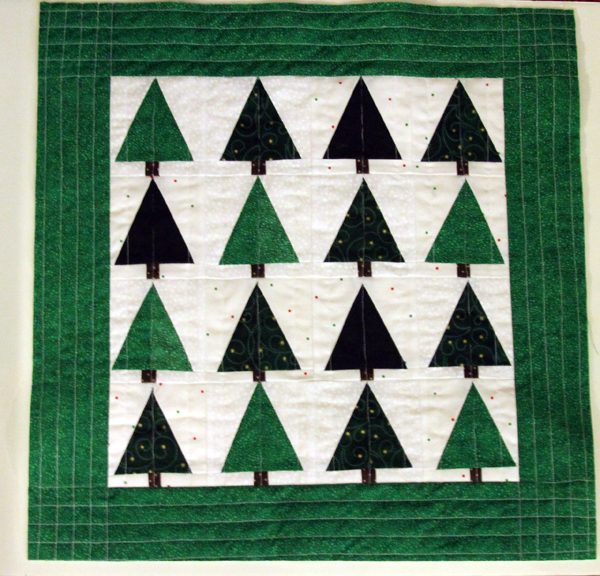 I have four months done now!  A third of the year!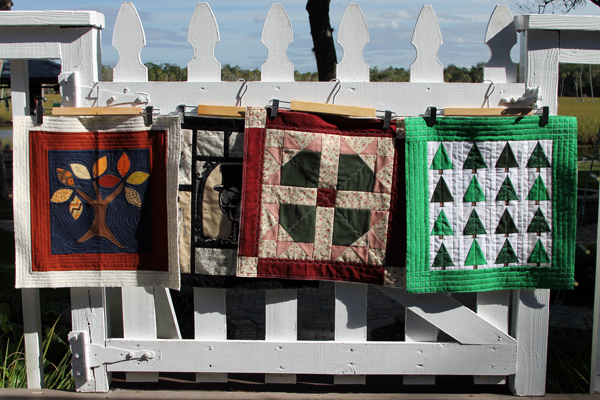 Looks like I need a bigger gate!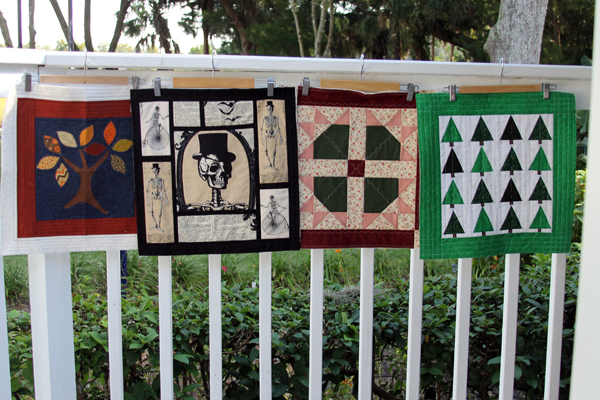 That's better!