Had a wonderful time with my grandkids last week. In North Dakota. Bismarck/Mandan.  Where everyone was marveling about the great weather after a wicked long winter and I was wrapped in layers and exclaiming "what's with this wind?" And the response was, "ohhhhhh—It is North Dakota!"
Terry could even hear the wind over my iPhone while I was at the playground.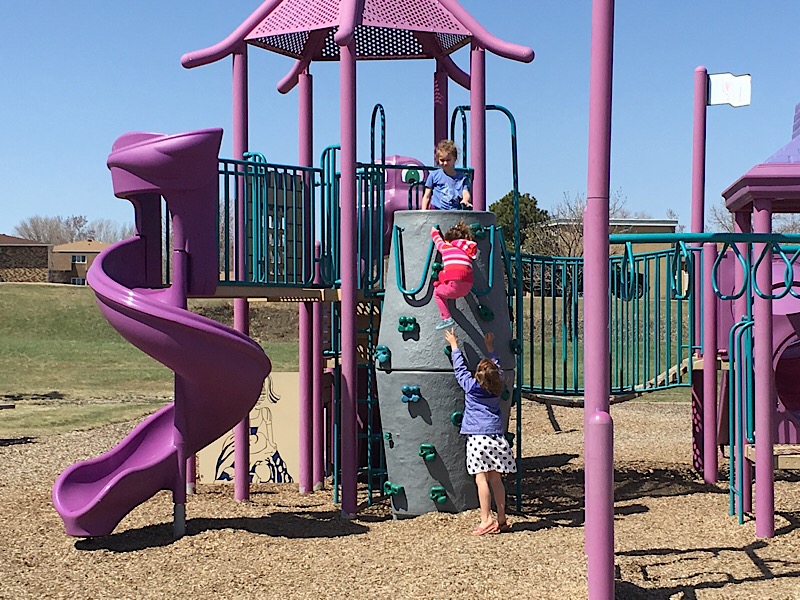 Okay, back to the post.  I took NO DIY projects with me. OMG. Serious withdrawal symptoms!
There is a sewing machine somewhere at the house but it wasn't set up and ready to go. (Actually I think Alan hid it from me) But. I purposely took nothing with me. I had so much going on at home before I headed to ND, I just really needed to clear my brain out.
So what did I do while the kids were at school/daycare? Research, of course!  Pinterest and blogs. Which led to Amazon, Craftsy, and Fabric.com. I warned Terry that there might be a few packages arriving before my return!
I also visited the local quilt shop—I do make a point of hitting these when I'm traveling. I can always squeeze a few yards of fabric into my luggage! So much lovely fabric. Plus it was a Babylock dealer and I had the chance to check out prices on accessories. I bought a quilt guide for the dual feed foot but passed on the extension table that I REALLY wanted. $199.99. Ouch.  Going to take a lot of rationalization and justification before I can convince myself that I really need to have that extension table.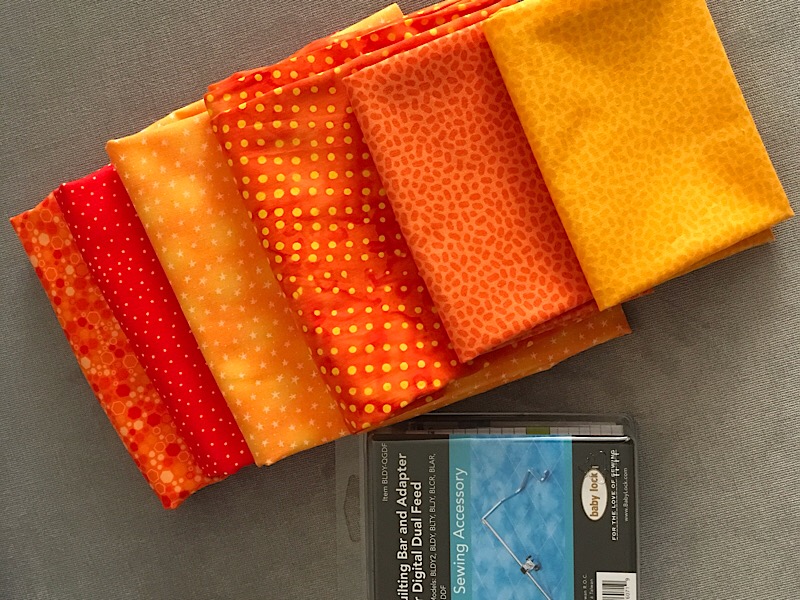 And in the evening when it was too late for the playground?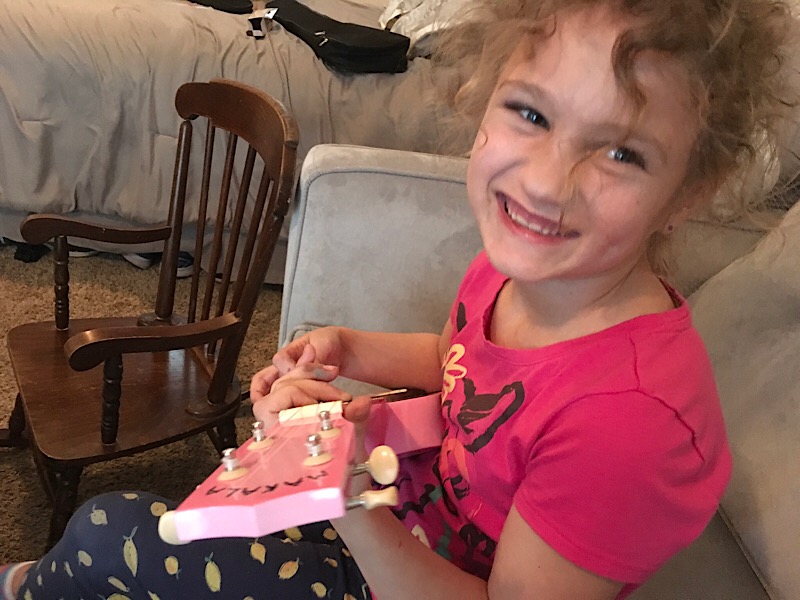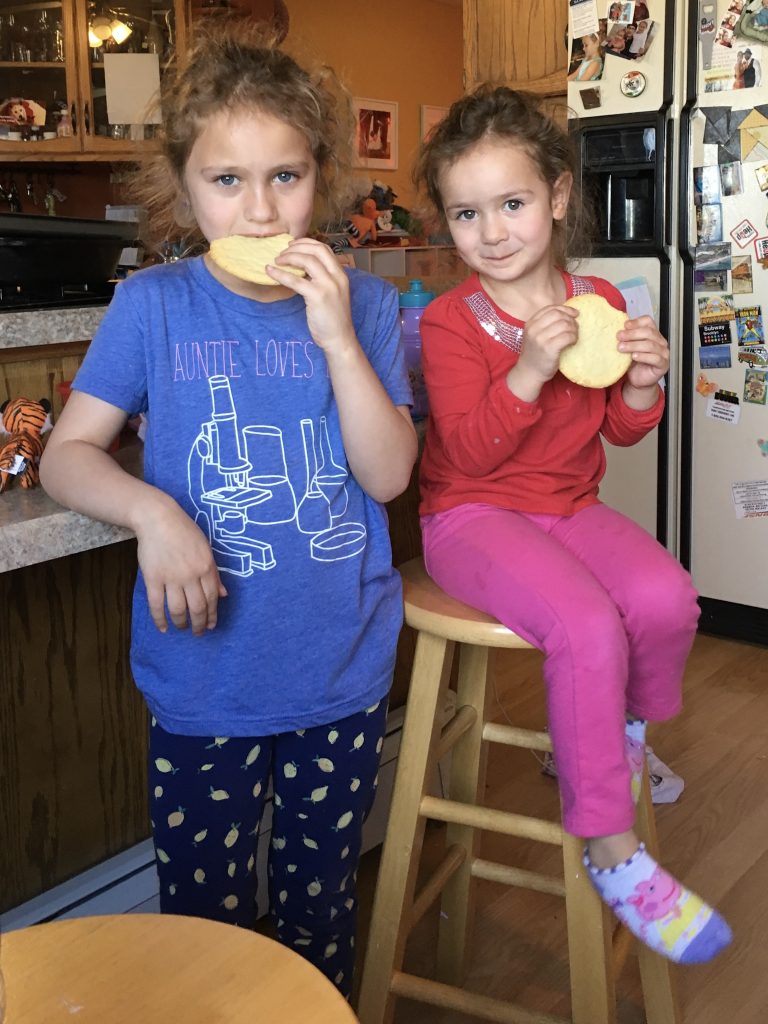 Besides games, playing ukulele, dinner, baking cookies, FaceTiming with mommy and daddy, and bathes….we drew. I practiced sketching fairies for my "Tell me a Story" quilt. Piper colored them in.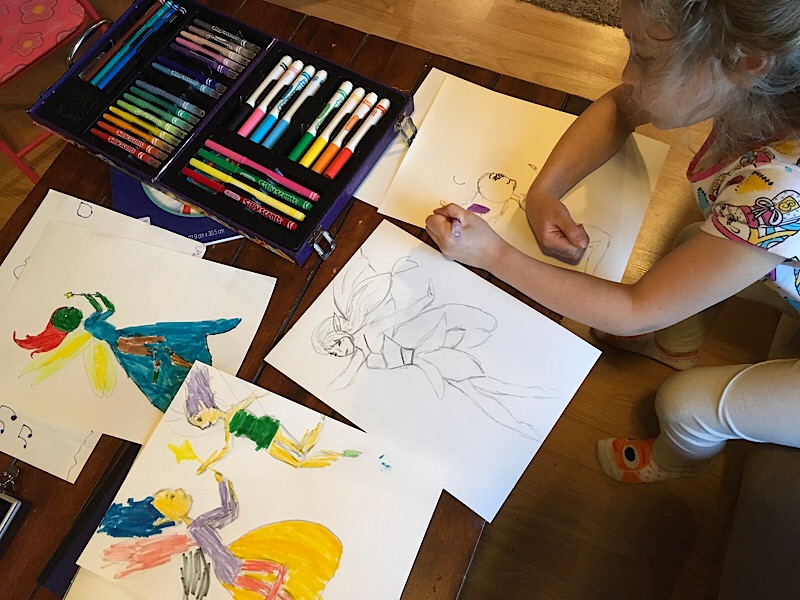 Soooooo…..I have a bunch of projects that I'm looking forward to getting started on. Oh, yeah, plan to get a few WIPs finished, too!
And Adley, the 3-year-old,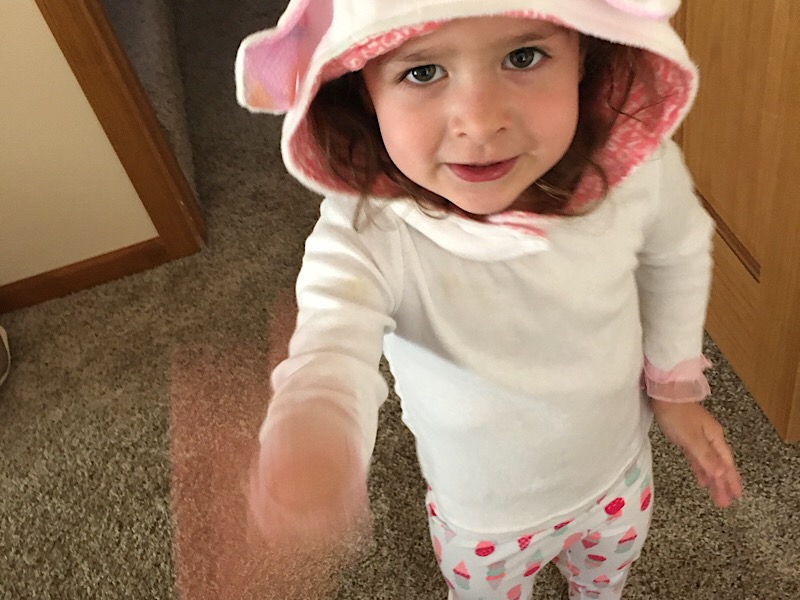 pointed out a few (several) times that I had made Piper a mermaid tail and not one for her! Ohhhhh! Gotta put that high on the priority list!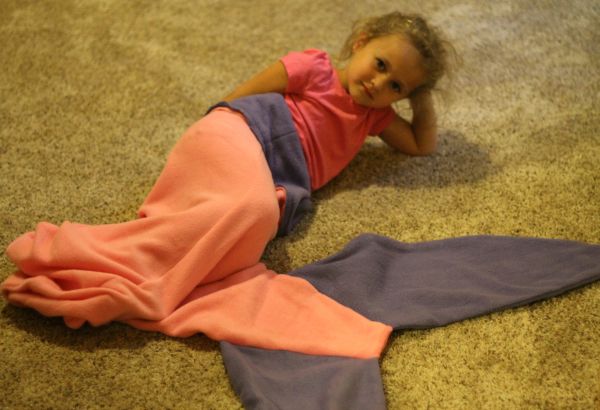 Happy to be home!