Terry and I had a new great nephew back on September 8, 2016.  Just a little more than a month ago.
I had planned on making Zachary Ray Green a quilt.  Even had it all designed.  Just never picked out the fabric nor even started it until I got the email that we had a new baby in the family.
Such a procrastinator!
Here's the pirate-themed quilt I made his big brother Tyson Hugo Green when he was born a little more than two years ago….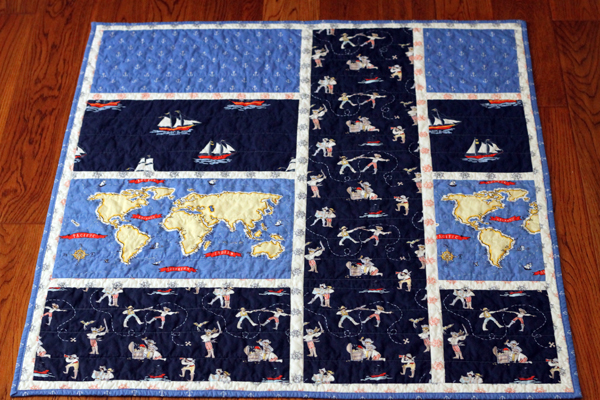 The pirate quilt was made when I had just started on my quilt obsession.  I think it turned out great but it was definitely an easy design.  Okay.  Easy-Peasy.
This time I decided to step it up a little bit.  My new design included stars and I turned to the "Flow" charm pack from Moda that I bought at our local quilt shop, Tomorrow's Treasures, to base the quilt.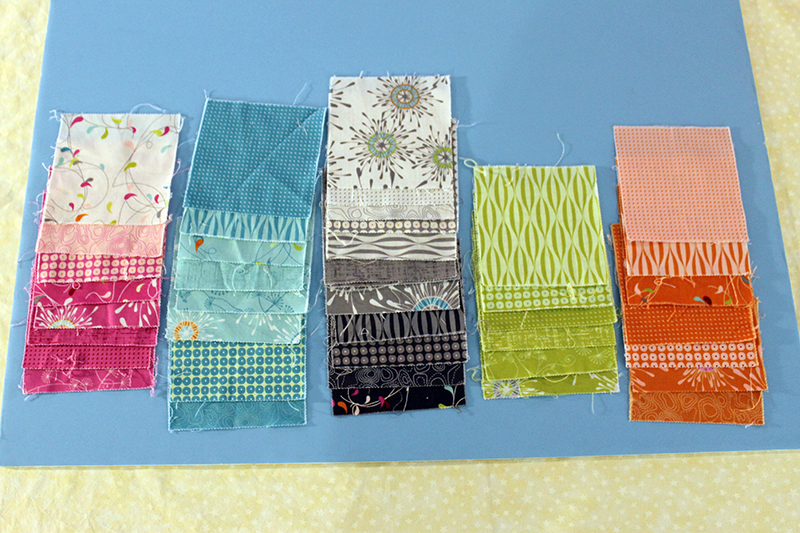 I DID NOT want a sweet baby quilt in whites and pastel blues.  You know what babies do?  Puke and Poop.  I wanted to use colors that wouldn't show all those stains!  But I wanted some bright and colorful to catch the baby's eye when he's on his tummy.
I threw out all the pinks first thing and tried to pull the rest of the colors into a fun continuous pattern.
And this is what I made!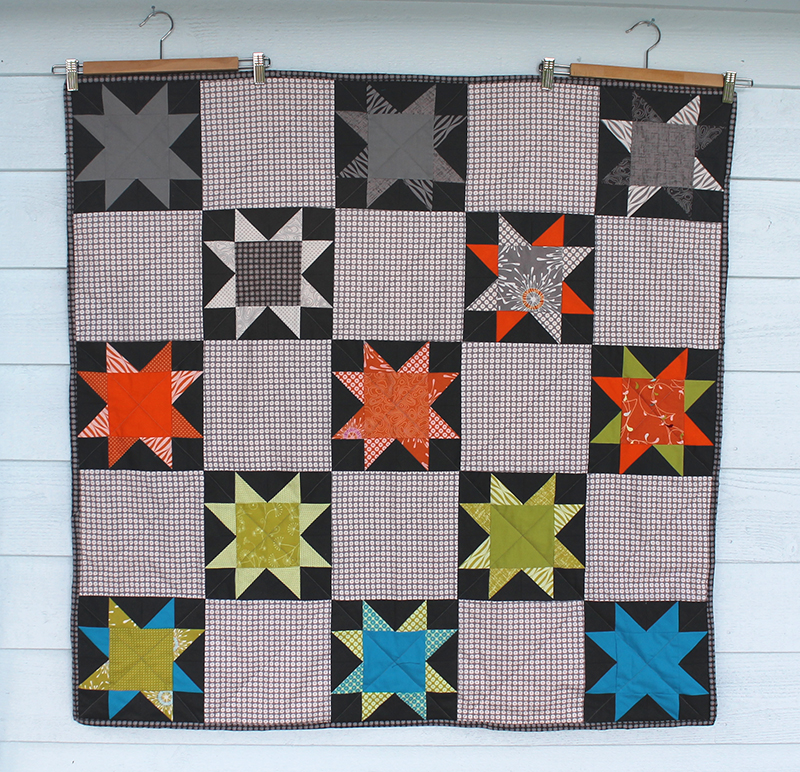 The points on the stars are all nice and sharp.  And I love the contrasting colors.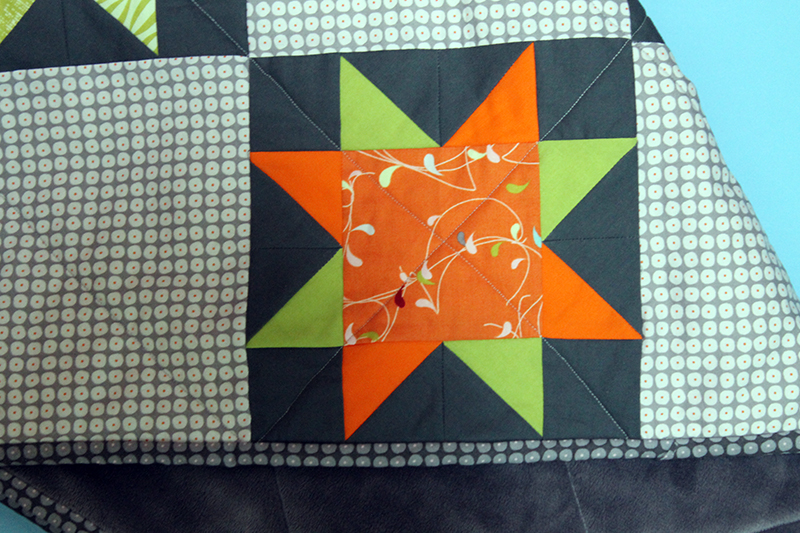 Each block is 8″.  Which works well with the 5″ charms.  I cut them down to 4 1/2″ and made all those squares and triangles in the stars.
I already had the solid greens, blues and grays in my stash.  I ordered the Moda Flow Pearls Fog from Fabric.com for the large 8″ squares and bought 1/2 yard of a different print of the Moda Flow from Tomorrow's Treasures for the binding.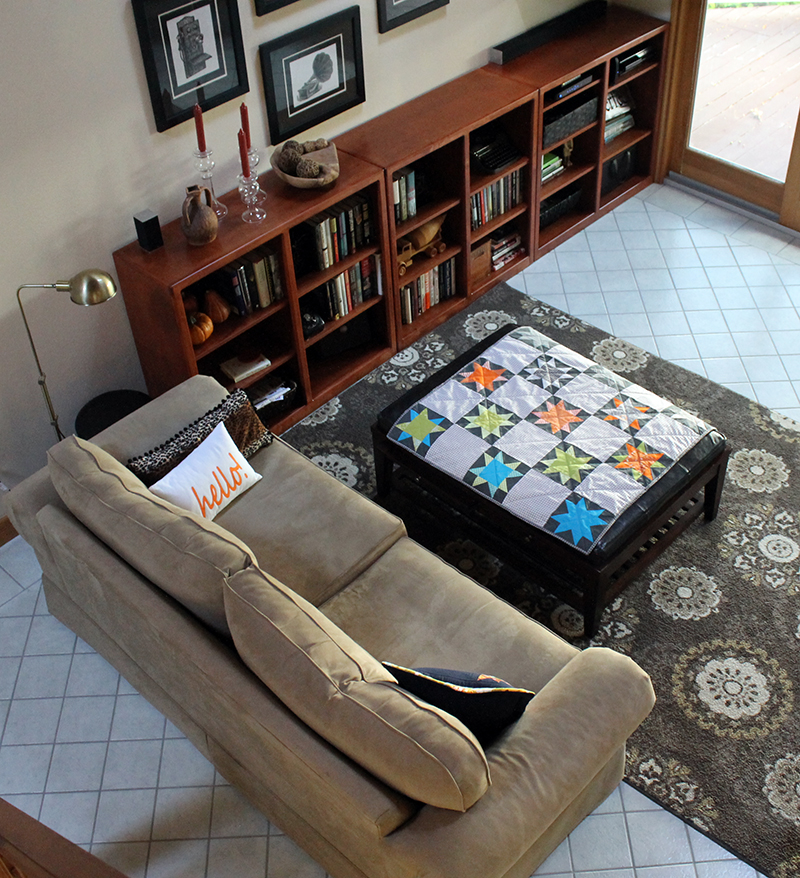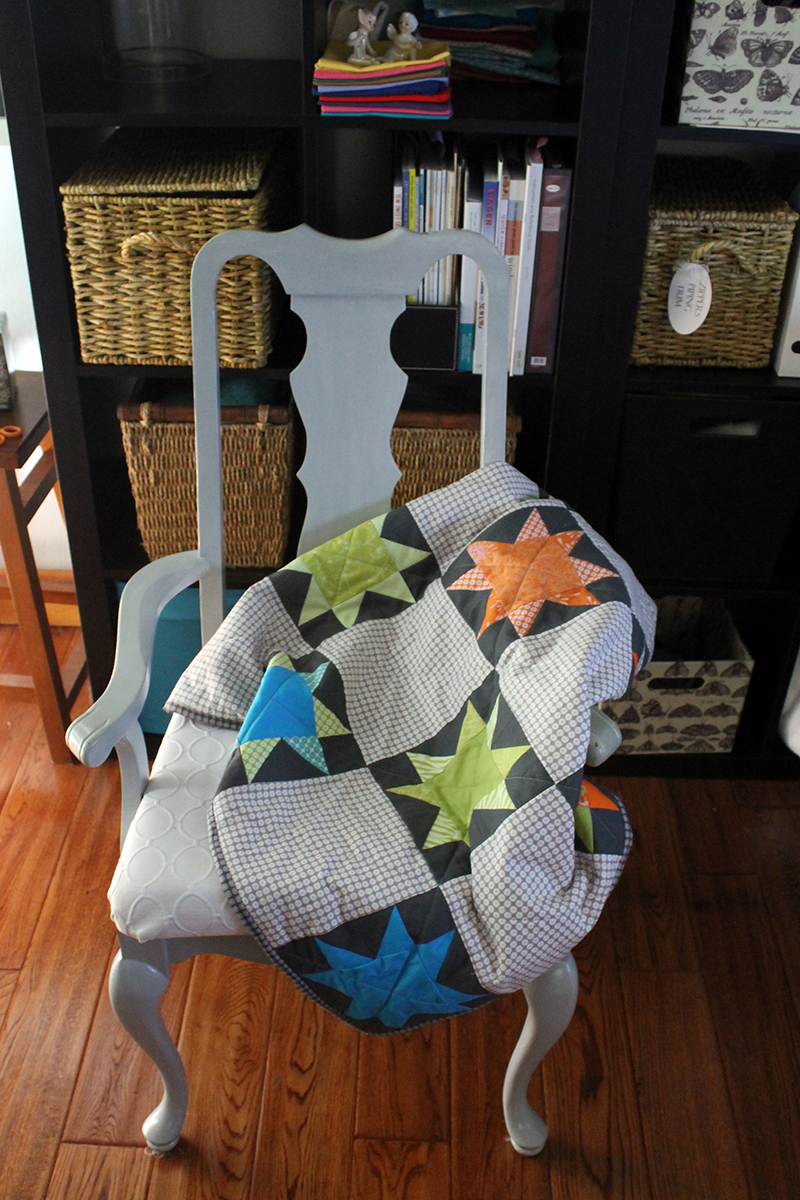 I have to admit that before I put the binding on I contemplated making it a bit larger and keeping it for a nap quilt. But, no, I said, this is for Zachary. And besides, do I really need another nap quilt???
I used Minky Cuddle 3 for the backing.  It's so soft and cuddly.  It's the devil to sew with but amazingly easy to quilt!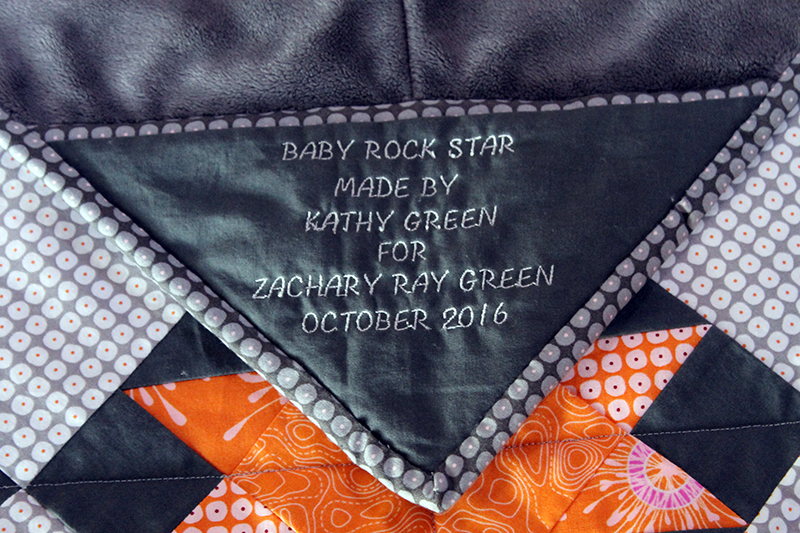 I used the embroidery equipment on my Baby-Lock to make the label.
I always wash my quilts before they get sent off in the mail.  I even keep the baby friendly detergent, Dreft, here for that task. Then I'll be putting it into the box to go to Seattle.  Along with a shark for new big brother Tyson.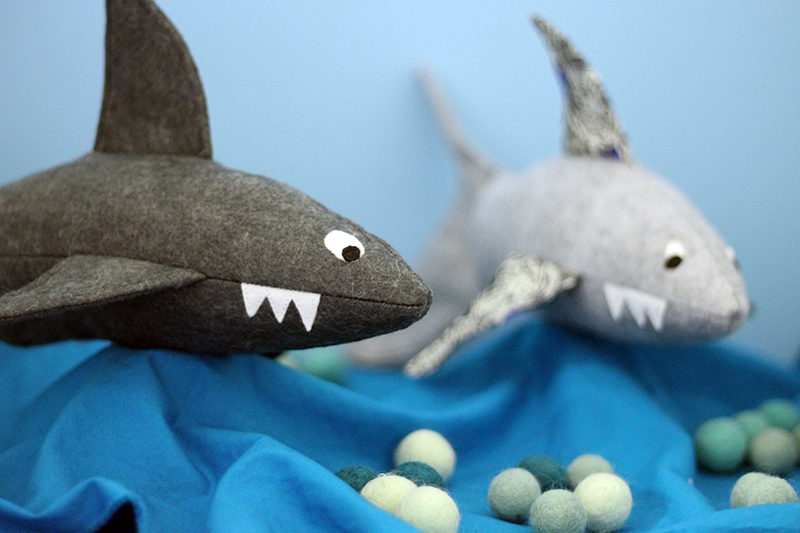 Looking forward to meeting Zachary!  Hope he likes his quilt.