And the mermaid tale continues
I don't get the grandkids very often.  Three of them live in North Dakota so that's not an easy "get", right?
The other five live in Wesley Chapel.  A bit more than an hour south of us. Once they got to school age, they were involved in everything!  Soccer, golf, basketball, dance, gymnastics…..you name it. It's not easy to spend time with them, either.
Over a year ago, Addison asked me to make her a mermaid tail.
I ordered fleece to make two mermaid tails and a shark tail.  (Because I knew that Jack would NOT want to be a mermaid.)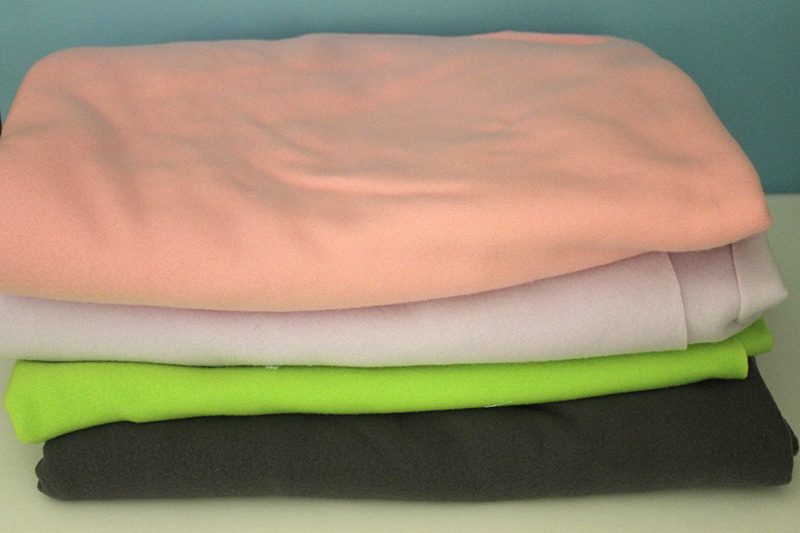 Way back last September Jack and Kendall came to visit for less than 24 hours. (Addison was ill.) During that time we watched them play soccer for two hours, had lunch, drove 1 1/2 hours from Tampa to Homosassa.  A boat ride to Monkey Island to make sure that the monkey's made it through Hurricane Hermine.
Then we made monkey bread.
And in between all of those activities I was trying to get Kendall to hold still long enough for me to design a mermaid tail that Addison wanted.
I had ordered pink fleece for the mermaid tails, lavender for the fins, and green for the belt. Exactly what Addison and Kendall specified.
Then Kendall decided that her mermaid tail had to be green.  Yes.  She's that child.
Took some measurements….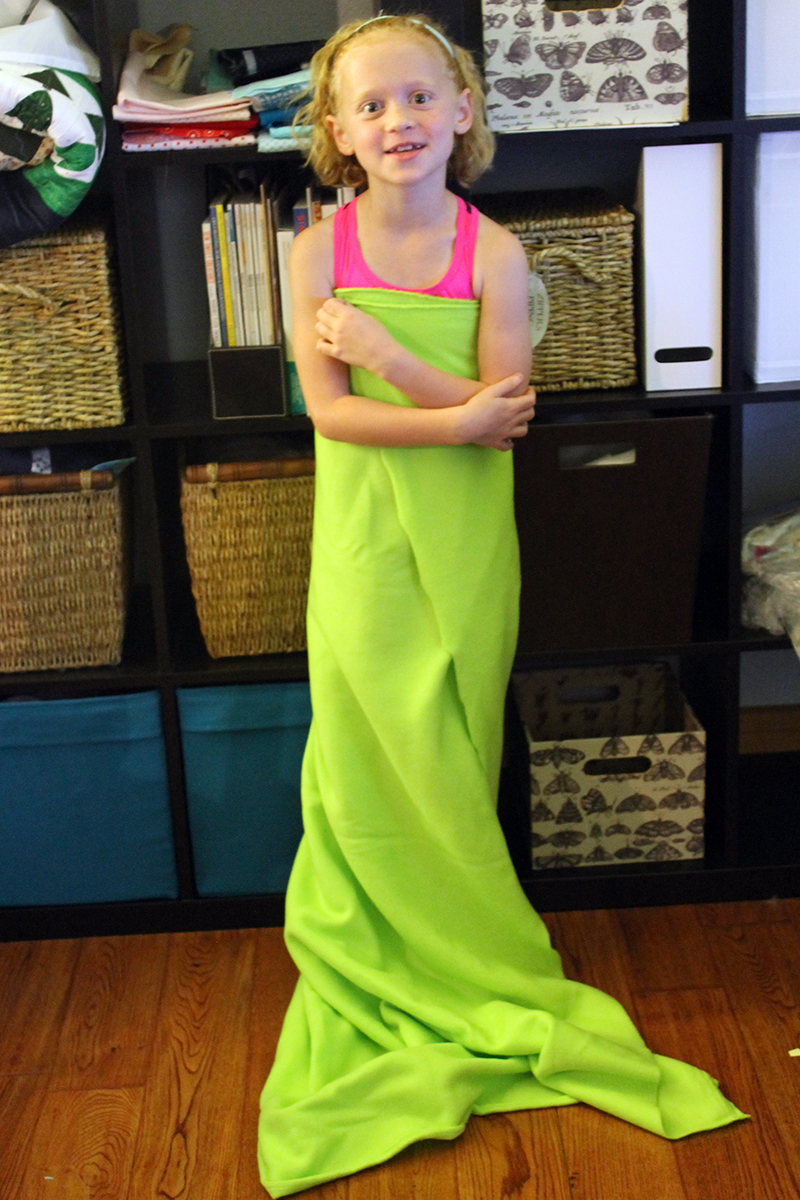 Drew a pattern, cut out the fabric, basted the fin onto the tail and the sides together for a fitting. And this was as far as I got.
Kendall was a little happier in this picture.  Probably because she ate three huge pieces of monkey bread.  (Shhhhh–don't tell her mom!)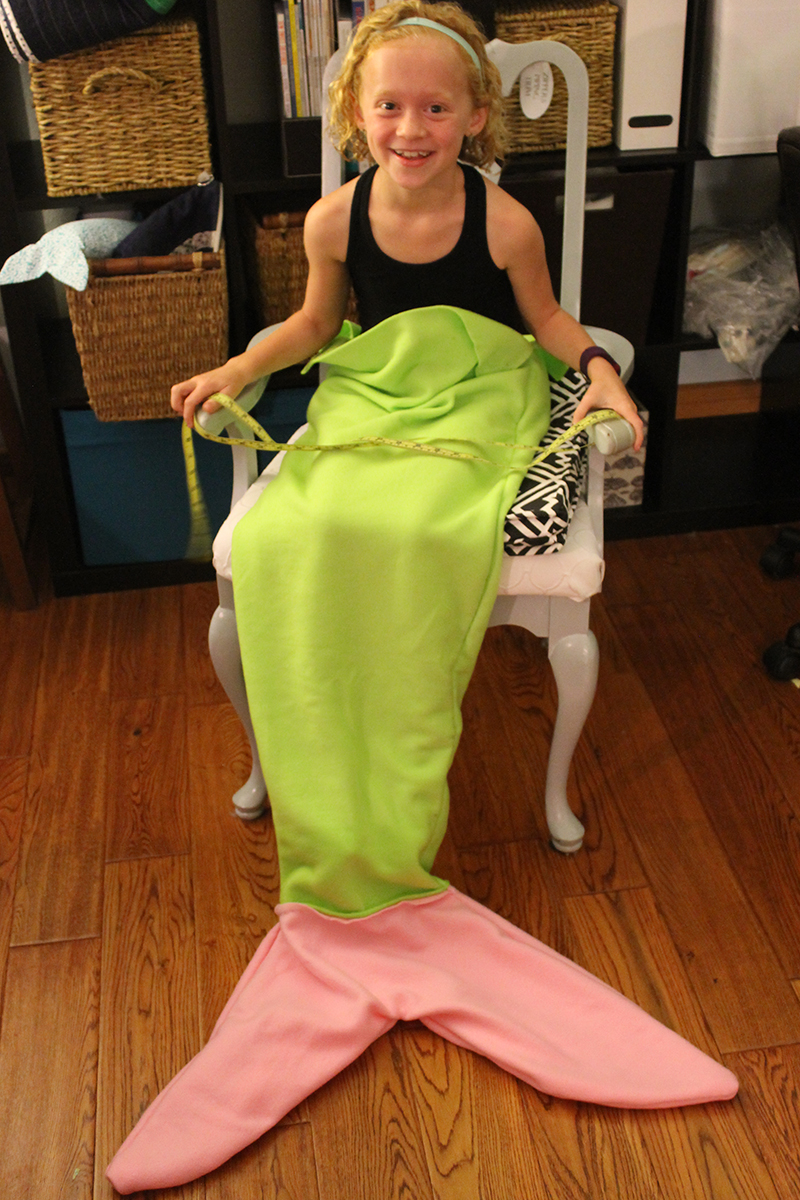 Now, on to the final stitching.
ALMOST A YEAR LATER!
Kendall and Addison came to visit.  (Jack was playing in a golf challenge. Seriously, he's SIX!)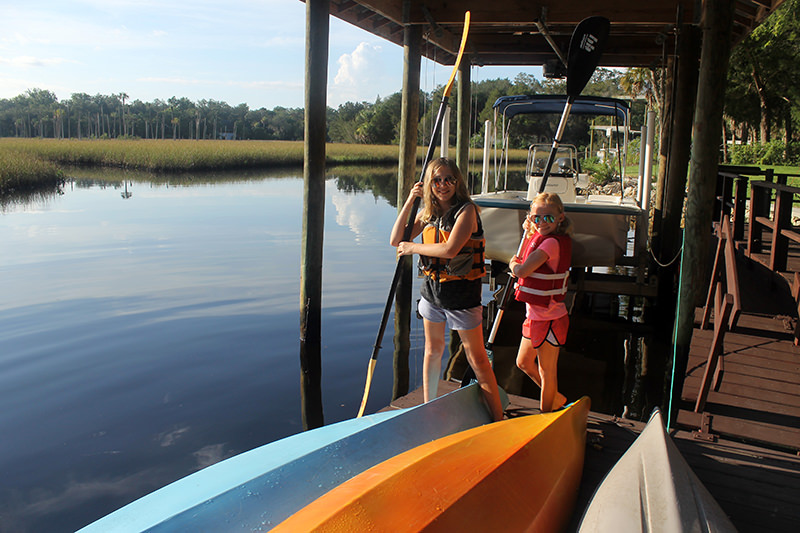 They played with the fairy garden, went on the boat, kayaked, and took a few moments to let me create their mermaid tails.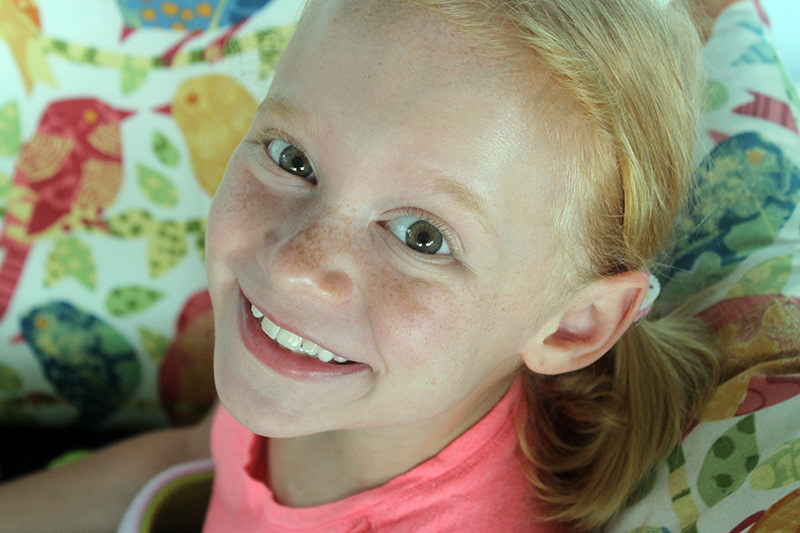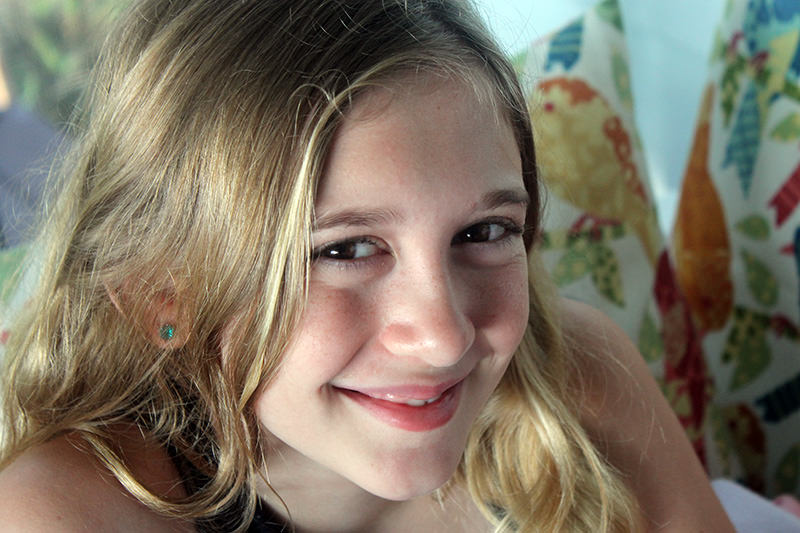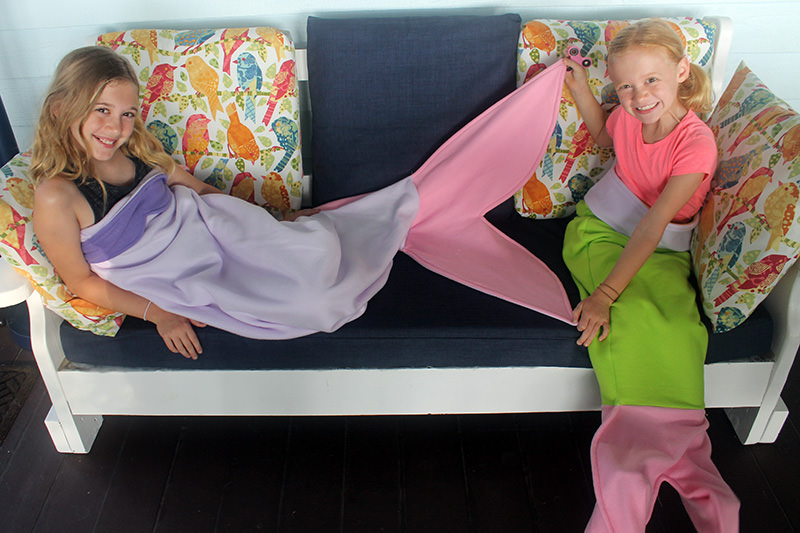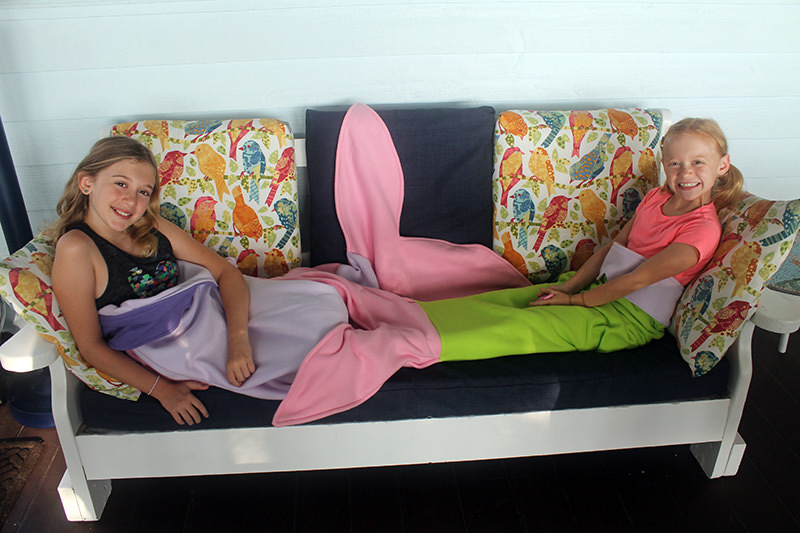 I made them so quickly that I didn't get a chance to get photos of all the steps.  The tails were really easy and I need to make two more for Pippety Piper and Adley the Queen.  Got their measurements and will be working on those.  When I get them finished, I'll post a DIY for you! (It took me a year to get this far so it could be a while before I get the tutorial made!)
Oh, yeah gotta make a shark, too, which will been an entirely different pattern!