A Pillow with Giant Pom Poms
In my final installment of cool and funky pillows, I present to you….
A pillow with GIANT POM POMS!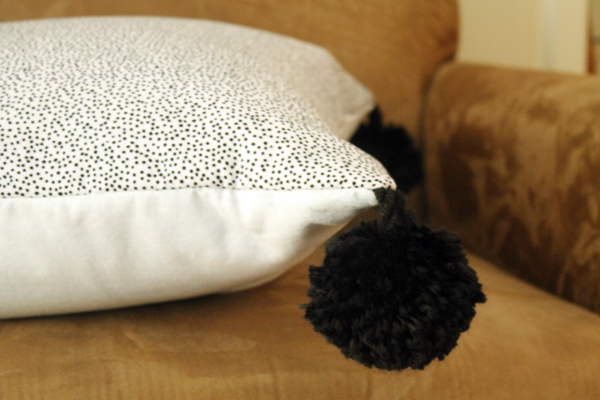 That goes perfectly with the two other cool and funky pillows!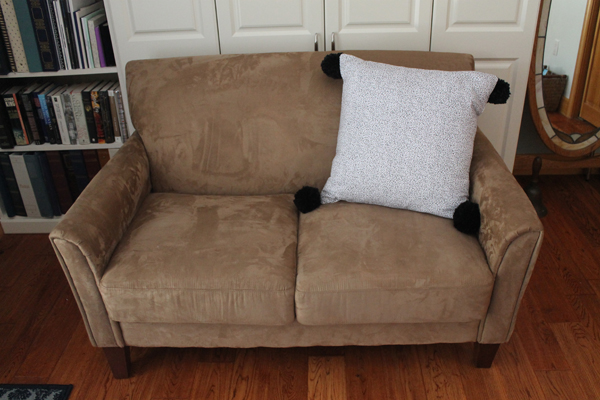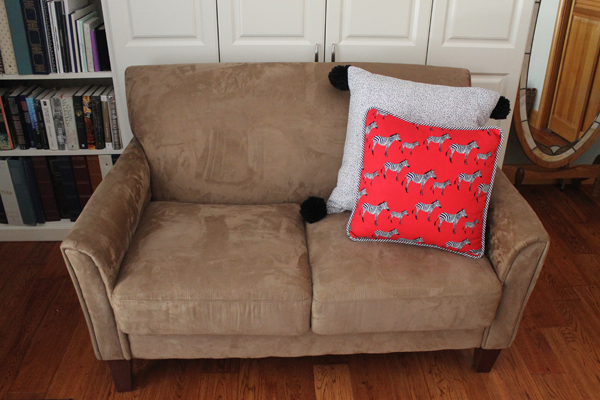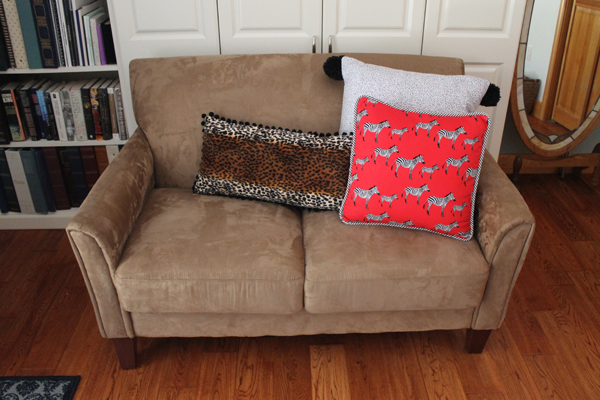 I did some searching on Pinterest and instructions to make pom poms with a piece of cardboard or by just wrapping it around my hand.
They came out very scraggly.  And I wanted Perfectly Perky Pom Poms.
So I bought this Clover Pom Pom maker.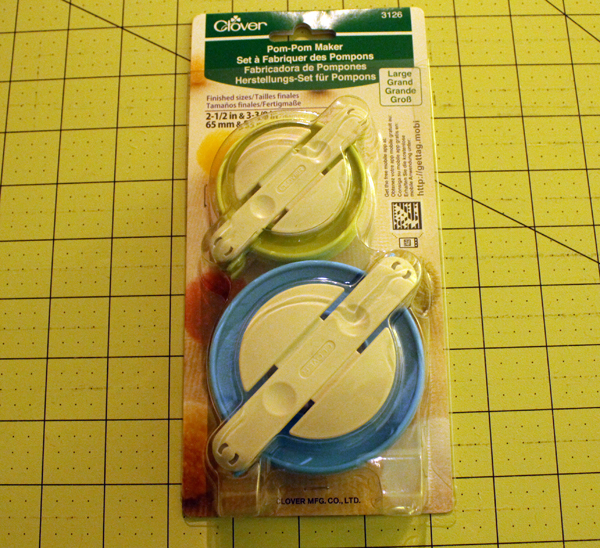 The instructions were a little vague on the package but right about the same time, sew4home.com came out with almost the identical pillow that I wanted to make!  Great minds think alike!
In the same post on sew4home, they added an easy step by step tutorial on making the pom poms.  There was also a link to a video to make twisted cord which was also incredibly easy and made a nice sturdy tie for the pom poms.
I had a pillow that had never been used.  Came with the sofa and was just too ugly to put out.
I also had this fabric that I bought for binding a quilt.  Or the lining of a tote.  But I thought it would make a great funky pillow, too.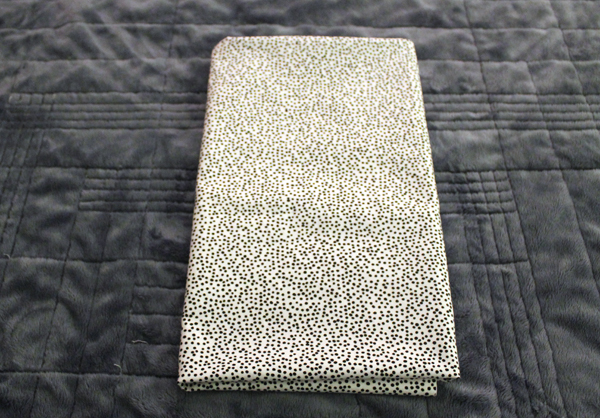 It's from Timeless Treasure and it's not available on Fabric.com anymore so I'm trying to be frugal with it. I just used this fabric for the front and a white linen blend for the back that I had in my stash.
I'm going into very little detail on how I made the pillow.  It's just an easy envelope style pillow.  Because it is a quilting fabric, I lined it with fleece.  The pillow I was covering was 21″ square so I cut the front fabric and front fleece to 22″ square to allow for a 1/2″ seam allowance.  For the back I cut 2 15″ x 22″ pieces plus the same size in the fleece.  Sew the fleece on the wrong sides of the fabric, then trim.  For the back, turn under 1/2″ and then another 1/2″ on one 22″ side then stitch on each side.
The important thing is the placement of the pom poms.  I put mine 1 1/2″ from the corners then stitched them down. Then I used my zipper foot to sew on the back pieces.