A Pillow for Great Grandma
Cardinals.
My MIL loves them.
Everytime I see her she asks if the cardinals are visiting my bird feeders. Every time she visits, she sits and watches the cardinals.  Every time.
So I buy her cardinals. Not the REAL birds.  Cardinal things. I think she loves them.  Or maybe she's just pretending.  Nah, she loves them.
I've bought her many different cardinal Christmas ornaments.
Last year I found highball glasses at a yard sale with Christmas cardinals.
She uses them year round.
This year I made her a pillow.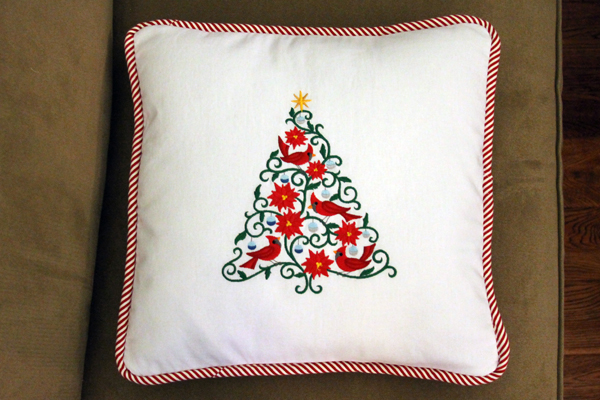 An easy-peasy pillow with the envelope style closure.
I had just enough red-striped piping left from last year's Christmas ornament pillow.  Don't they look great together?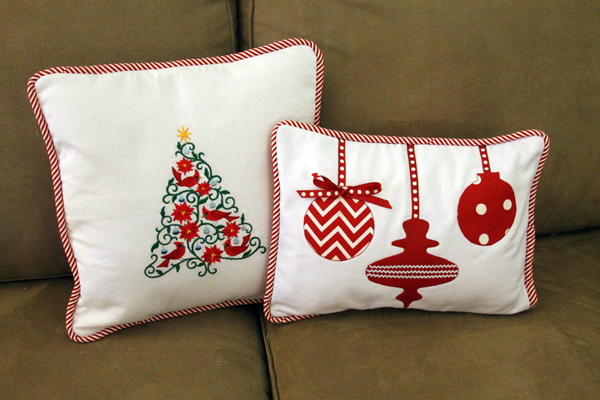 I bought the embroidery pattern from Debra's Embroidery on sale for $1.25.
This was supposed to be an easy-peasy pillow but that embroidery was NOT easy-peasy. I have a sewing machine that might be smarter than me but it still needs assistance.  Sheesh.  Two hours later the design was finished.
I was really tempted to keep that pillow since it looked so good with the other two pillows.
But I gave it to Great Grandma Shirley. (who is 91 years old and has a boyfriend and a very active social life) She was happy!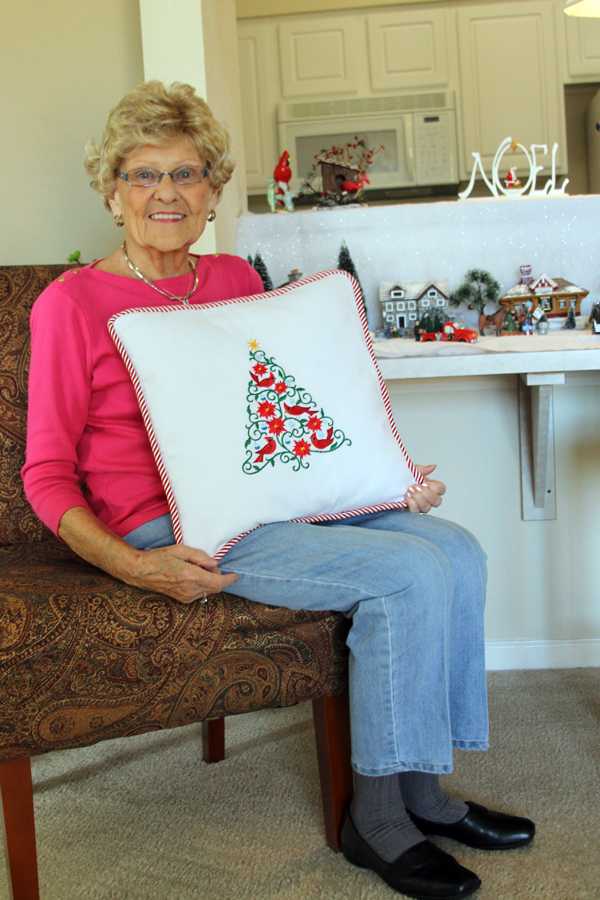 I've got another 12 months to think up something for next year!