I REALLY thought I made a lot of quilts in 2017.
But….not really.
I guess finishing five in time for Christmas gifting made me think I was that productive all year.
But not so.
Here's a little wrap up of all of the Christmas Quilts.
The first two are from "I wish you a Merry Quilt-A-Long" which I've been doing since August.
"Shiny & Bright" was given as a gift for a December wedding.  I used white minky for the backing and a sweet little red and white holiday print that I got at a quilt shop for the binding.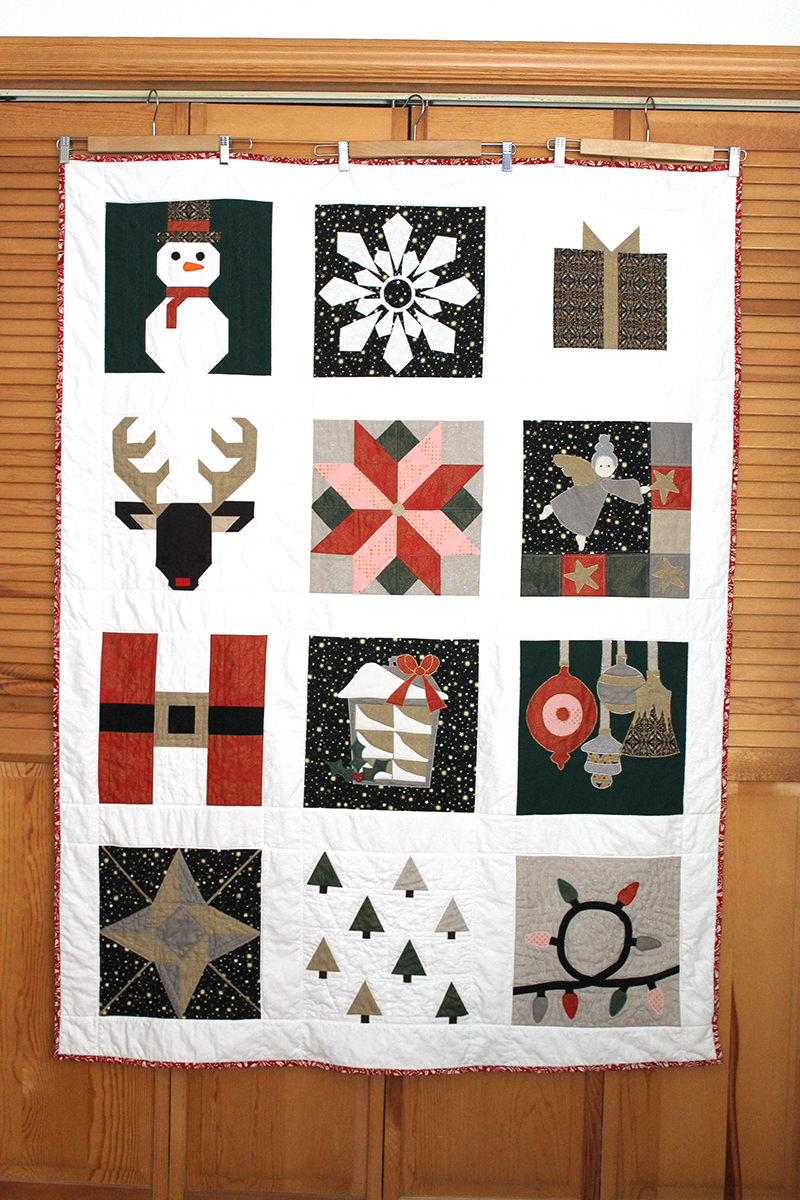 "Merry & Bright" went to Alan and Lauri, my son and his wife in North Dakota.  Again I used minky but for this one I used a green Nutcracker print from Michael Miller.  Same binding.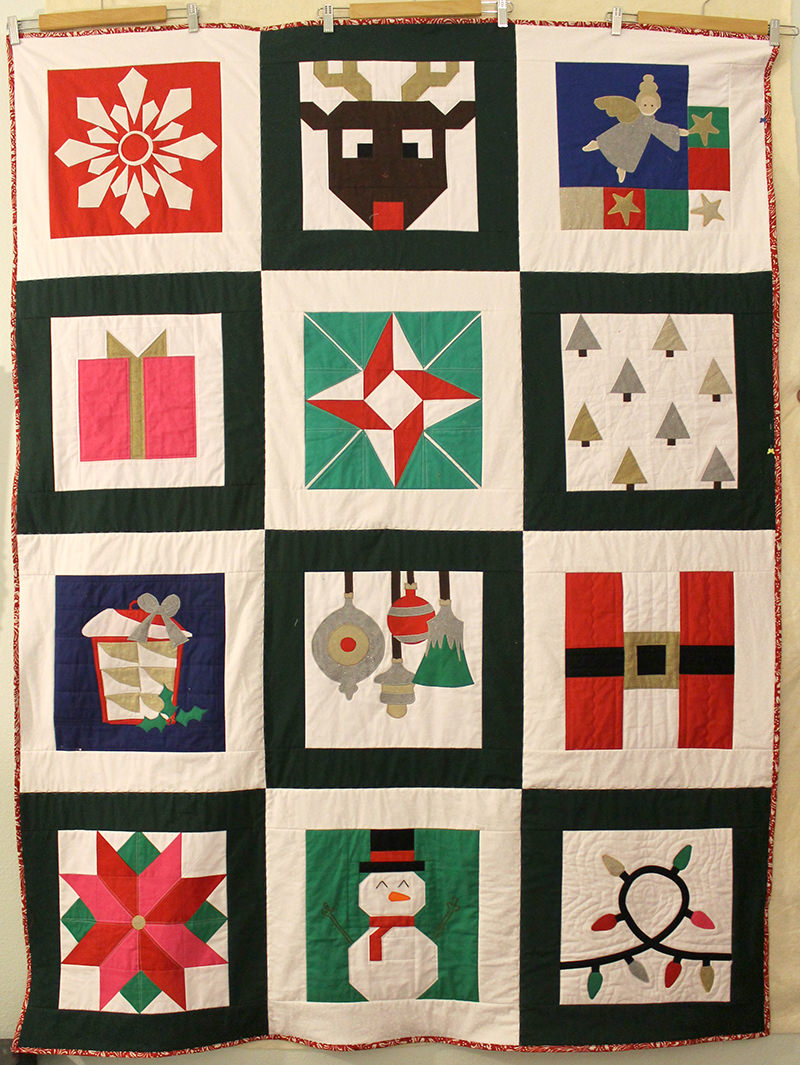 I based "Oh Christmas Tree" on a wall hanging that I spotted on Pinterest. All of these Christmas quilts are lap quilt size so I just added a red border–this is a Kona cotton piece.  Many of the prints are from a fat quarter bundle I bought for the "I Love Home" Quilt–Winterland by Free Spirit.  The backing for this one is the green print from Cotton & Steel that I like so well.  I've used it a lot because I bought just about all of it at a quilt store that was going out of business. I don't think that it's available anymore. Gave this one to Andy and Karen, Terry's son and his wife in Tampa.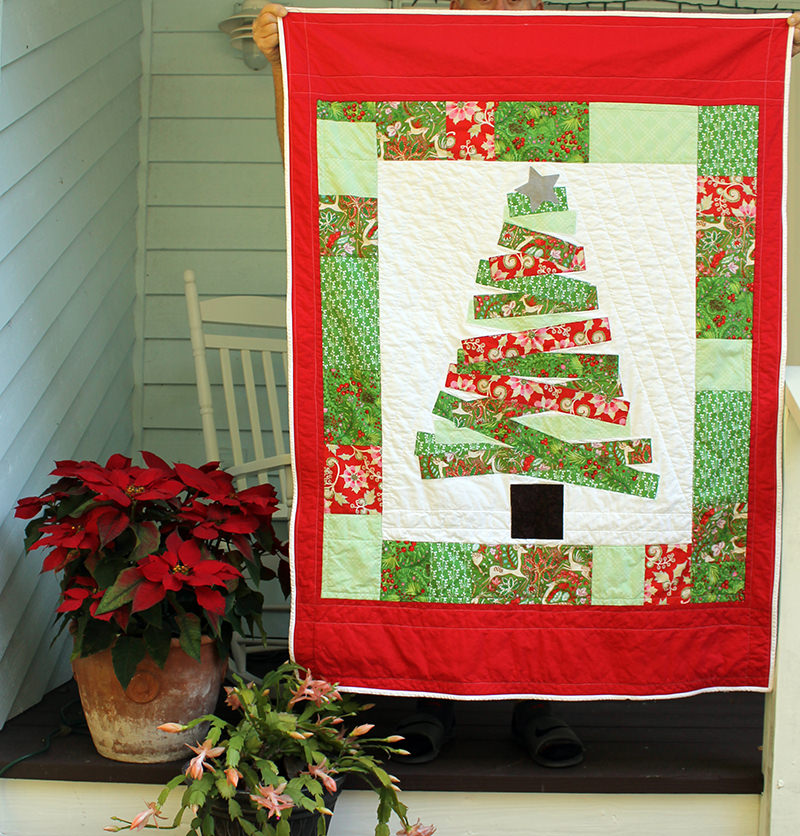 And the back…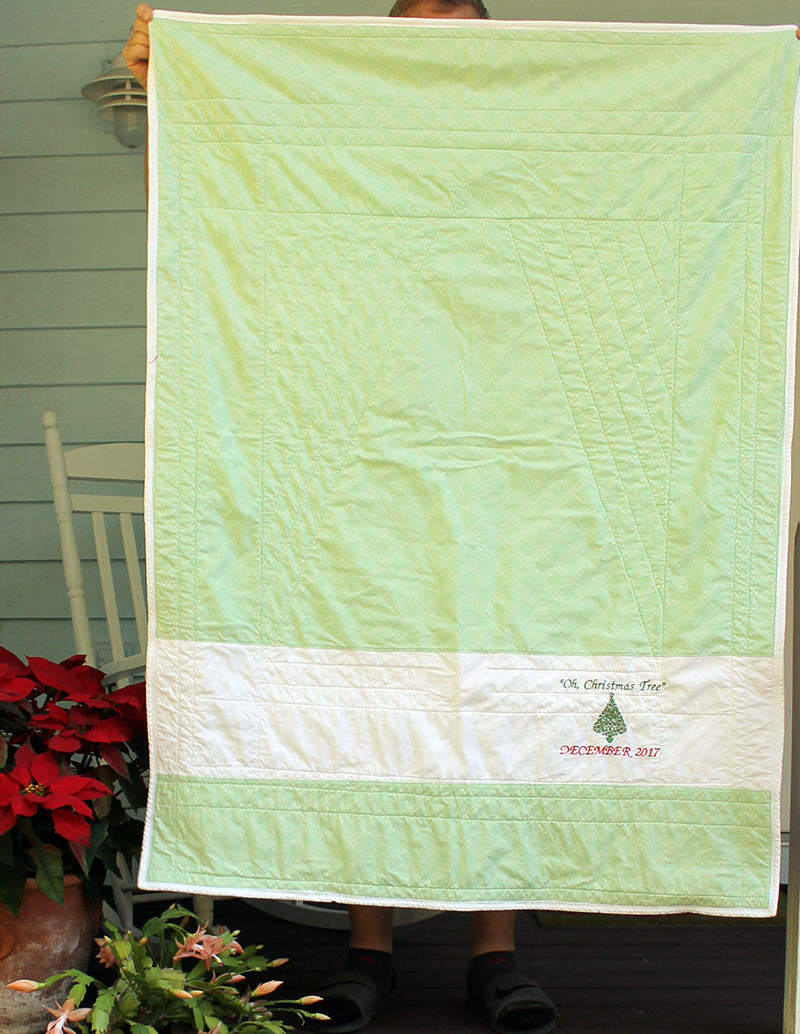 The Block of the Month quilt "I Love Home" went to Darin and Kathryn, Terry's other son and wife in Tampa.  Yeah, there's that green print again!  I really enjoyed making this quilt and learned some new techniques.  I'm hoping that Jacquelynne Steves, the designer, will be offering another quilt along in 2018.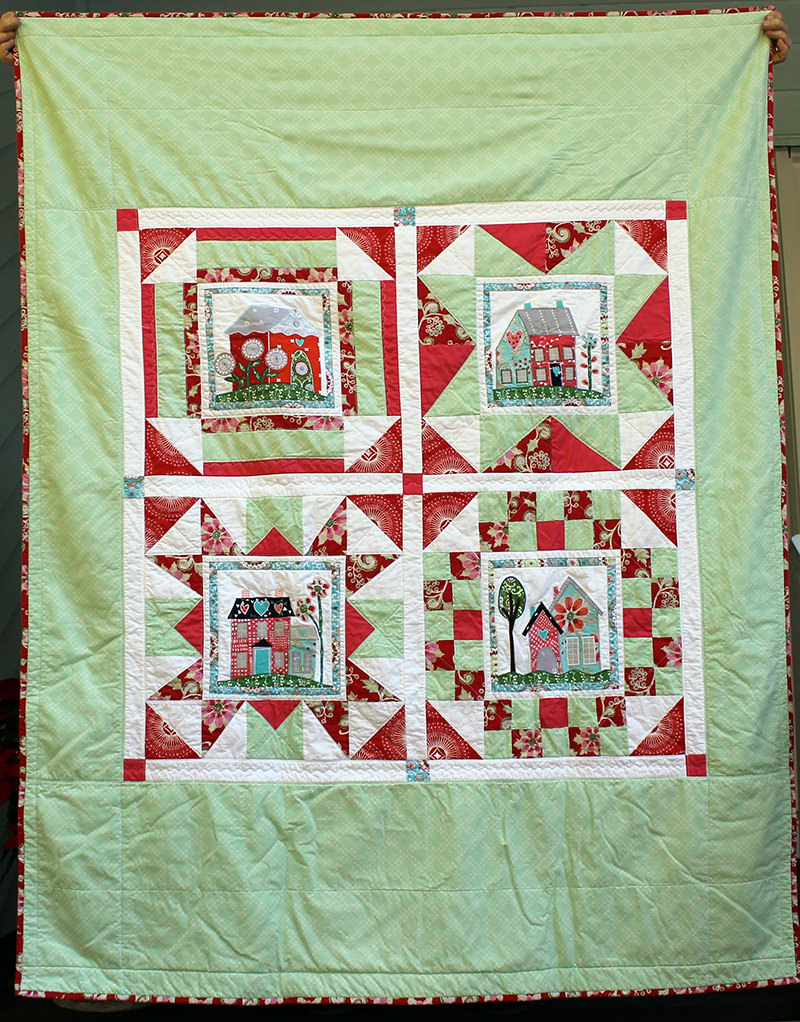 The final holiday quilt, "Run Run Reindeer" went to daughter Jessica and her husband Andrew. I really love the pattern and colors–might have to make one for me!   I designed the pattern, picked out the fabric and got approval from Jes and did most of the stitching in December so I'm putting this into the 2017 quilt list even though I didn't get it finished until January 2nd.  I'll share this quilt with you next week cause I didn't get a chance to pull those pics together for today!
Back to "Quilts I made in 2017 and not including Christmas Quilts", I made a quilt for a wedding gift for a young couple that had their wedding in our back yard.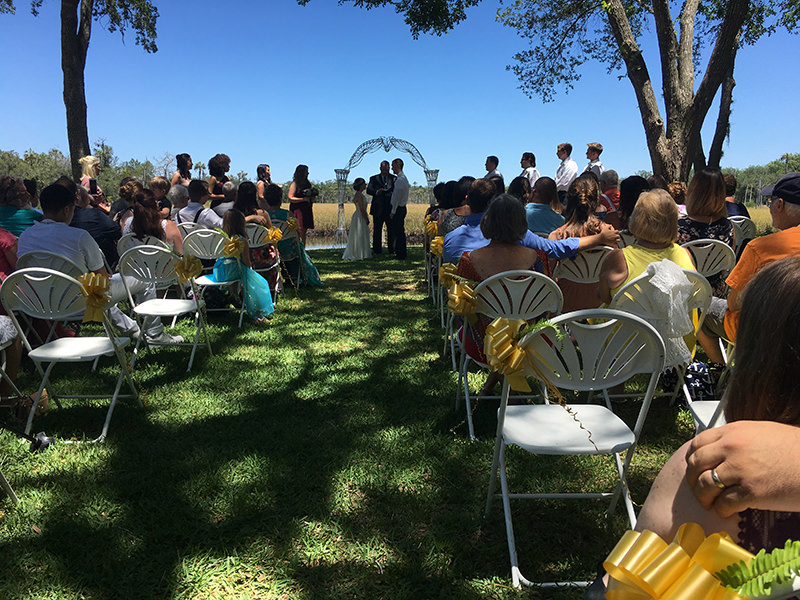 Finished the Splendid Sampler that I actually started in 2016.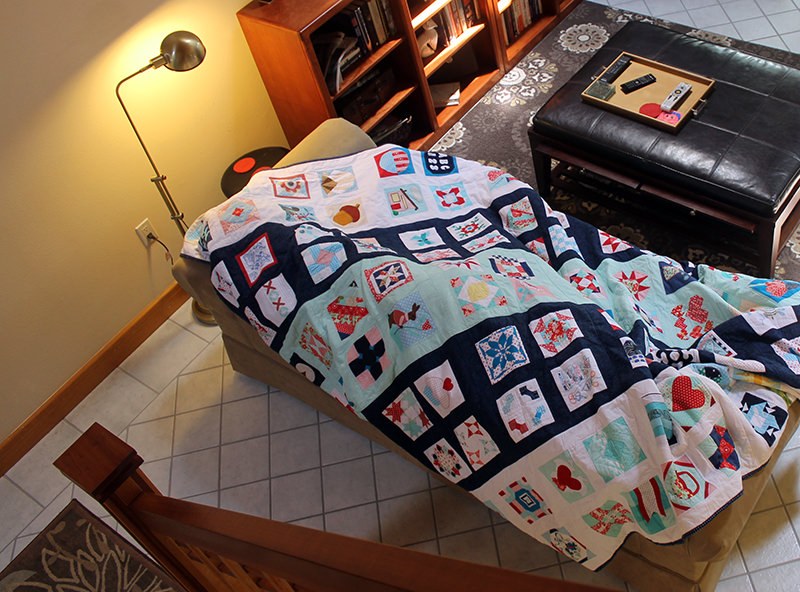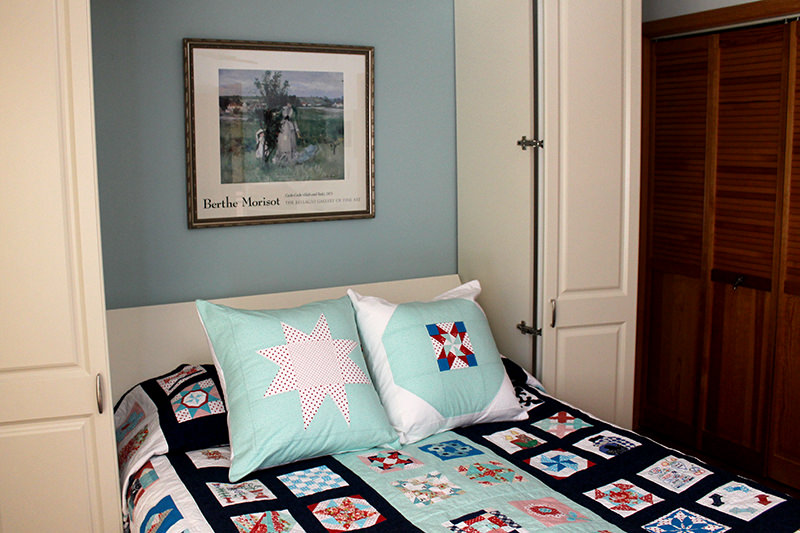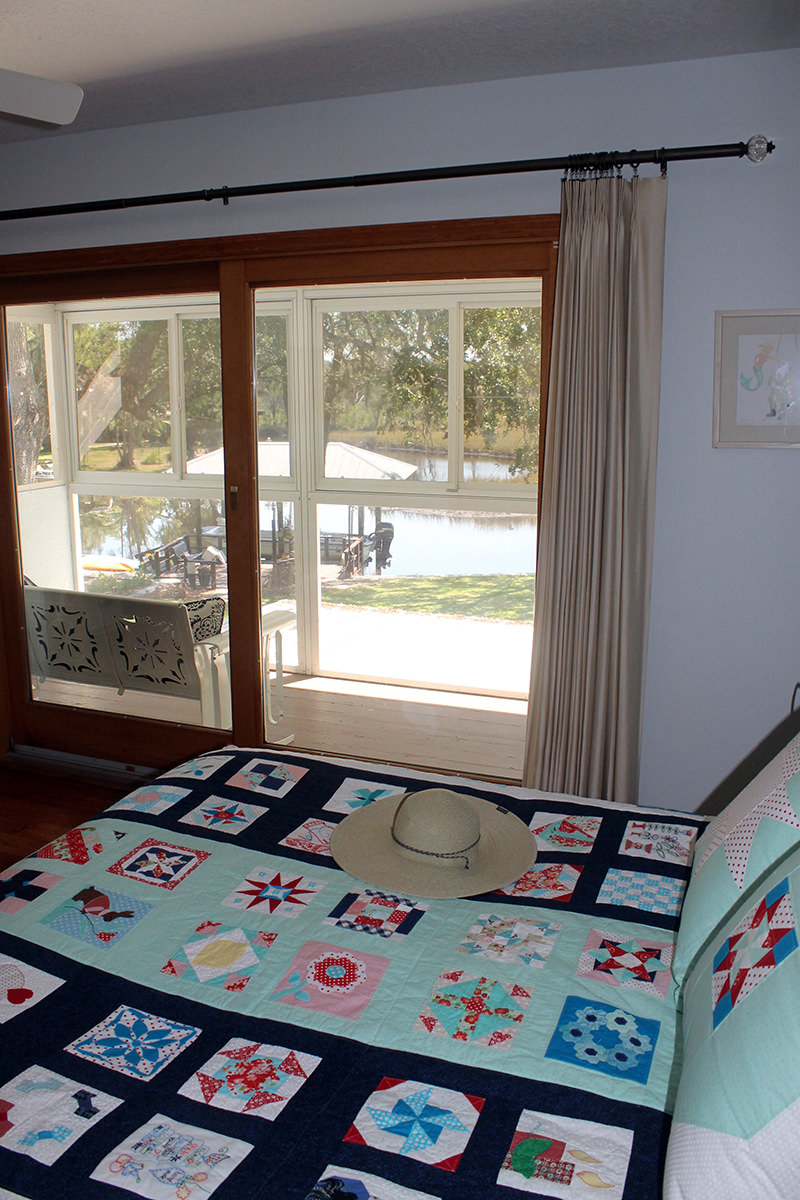 Made a quilted Hexie table runner (does that count as a quilt?)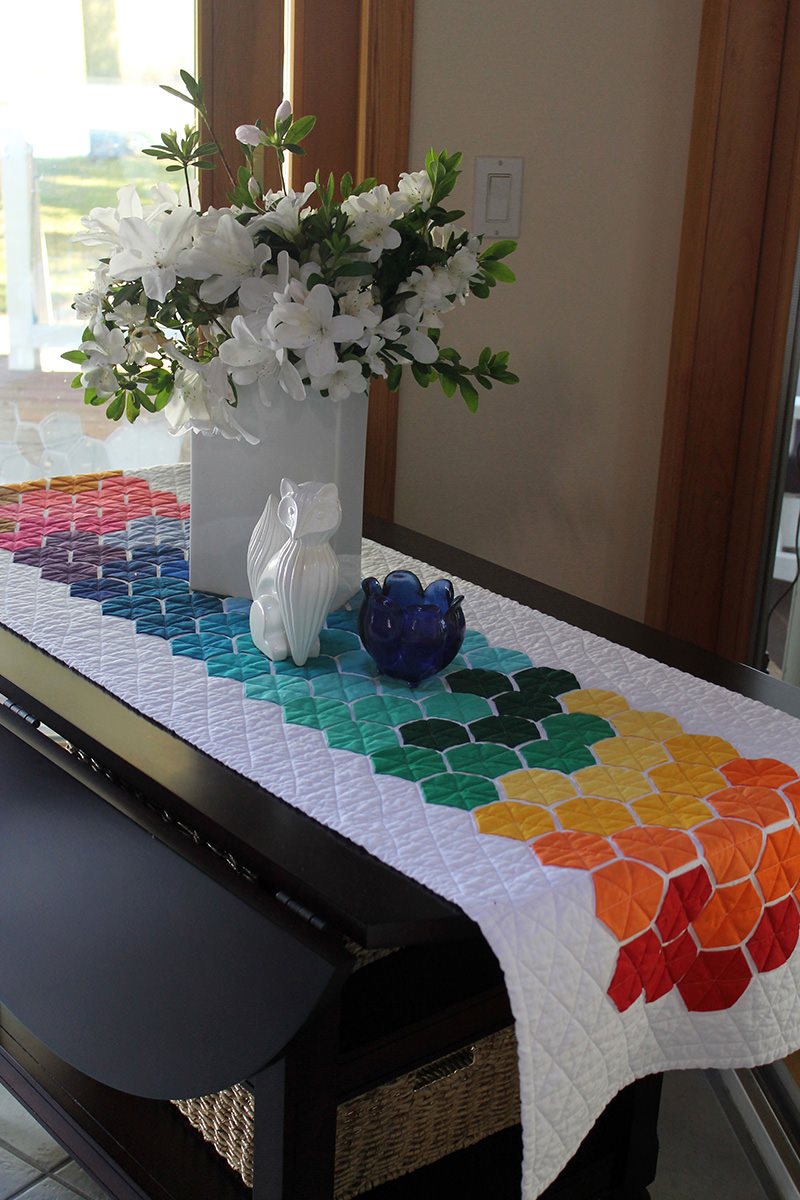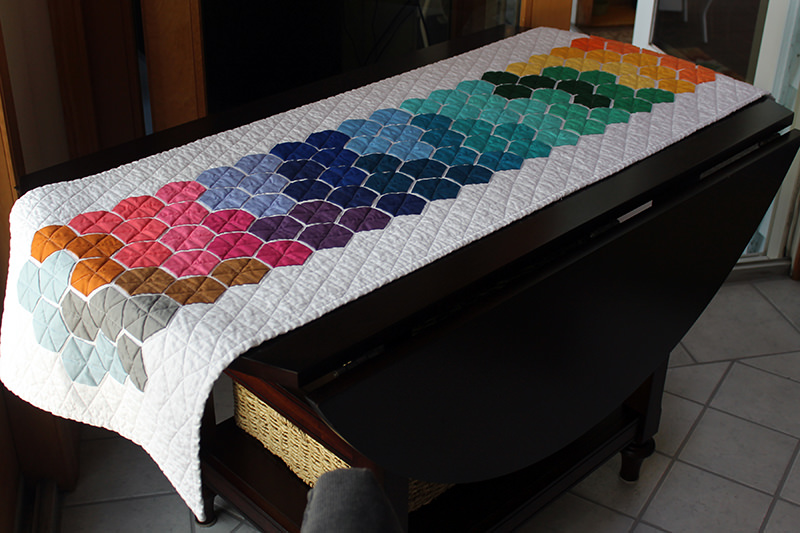 And…..heavy sigh…..that's it!
I now have one unfinished quilt "Tell Me a Story" and started back at it as soon as I threw "Run Run Reindeer" into the washer!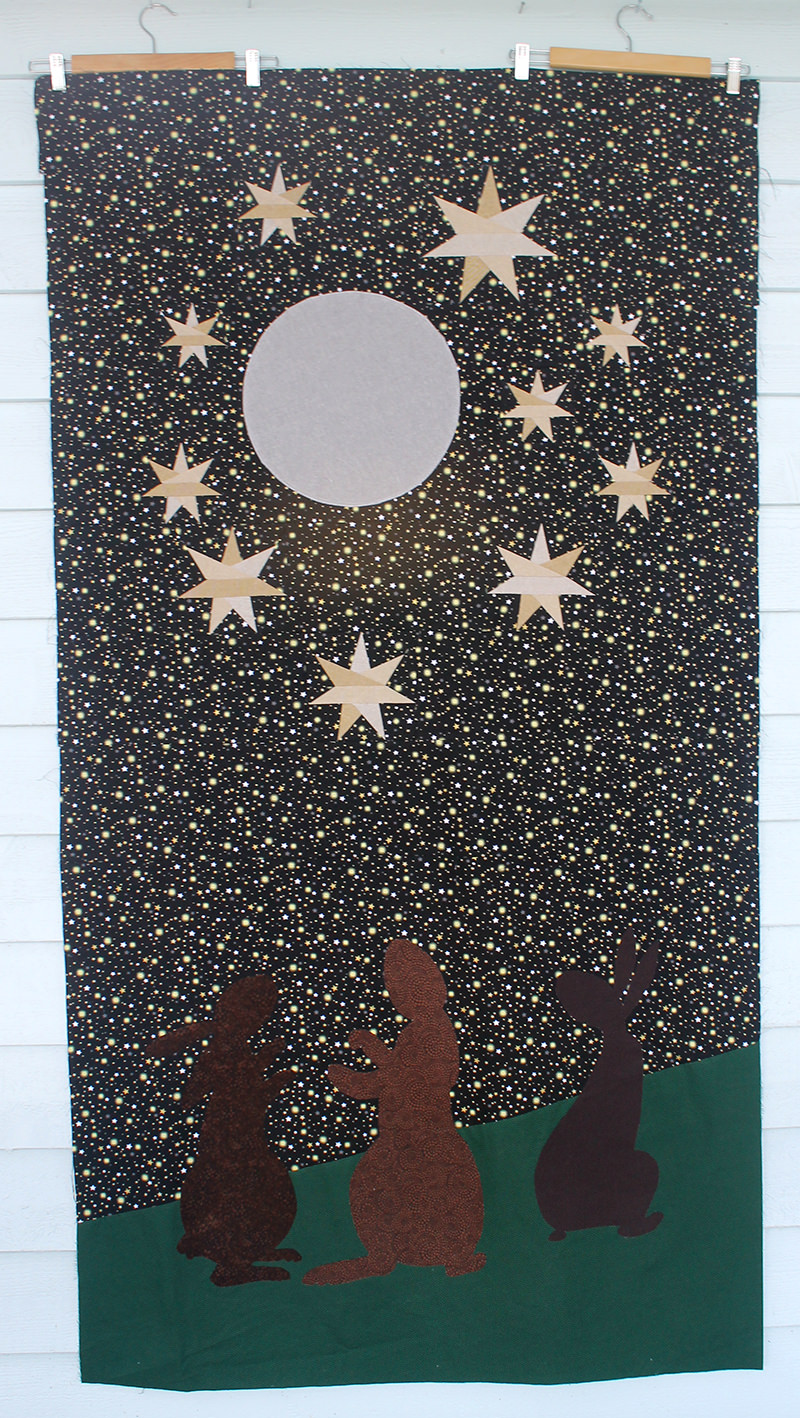 More to come!